Films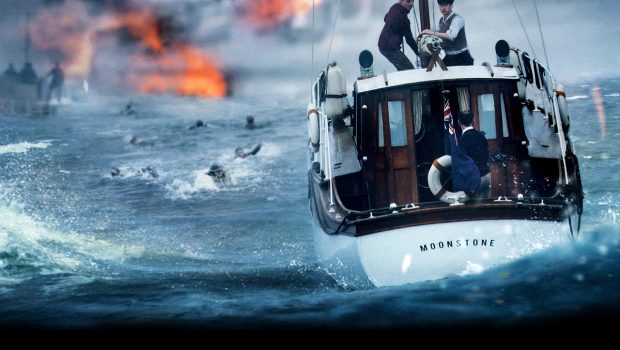 Published on July 6th, 2017 | by Admin
IMAX Melbourne only Australian theatre to screen DUNKIRK on IMAX 1570 Film
The home of the world's largest cinema screen will host sessions of the hotly-anticipated true tale of survival on IMAX 1570 Film as the
legendary Director intended.
Tickets for the opening weekend of DUNKIRK in IMAX went on sale this morning and were snapped up quickly. "Melbourne's IMAX theatre is one of only 37 theatres globally to screen DUNKIRK as Christopher Nolan intended, on IMAX 15 perforation 70mm (1570) Film. Over the past few months we have heavily invested in the re-installation of our IMAX 1570 projection system to ensure our audiences experience DUNKIRK in the format Nolan advocates for.
We will also be screening this film in IMAX 4K Laser which offers audiences the best on-screen digital presentation available in the global market," says IMAX Melbourne General Manager Richard Morrison. Christopher Nolan has captured the majority of DUNKIRK with IMAX's extremely high-resolution 2D film cameras to deliver IMAX audiences greater scope and breathtaking image quality. Exclusively in IMAX theatres, these sequences will expand vertically to fill the entire IMAX screen and show audiences up to 40% more of the image with unprecedented crispness, clarity and colour for a truly immersive experience.
While each format has its fans among the ranks of leading directors, Nolan has been a long time proponent of film – particularly the IMAX film format – as a storytelling medium. Since Dunkirk was captured with IMAX film cameras, it is also Nolan's preference that this film be projected and viewed in this format.
"Really, I think Dunkirk represents the culmination of all of these experiences we've had over the years [with IMAX]. How to work with that format, and how to really try to give the audience the most visceral experiential two hours that they can hope for.
There's absolutely more IMAX [than we've ever done]. The entire film is large format film photography, and I've never done that before. Very few people have ever done that before, and no one has ever shot as much IMAX as we're doing. Most of the film is IMAX.
With every film we've learned more and more how to maximize our ability to use those cameras, and we found ways to get those cameras into very unusual places for a camera that size, but the image quality speaks for itself. I think it's going to be an extremely exciting presentation, particularly in those IMAX theatres," Christopher Nolan told Collider.com
IMAX Melbourne together with Museums Victoria will be exhibiting collection objects from the actual Evacuation of Dunkirk. These objects include a pennant from H.M.S. Lydd, flown on the foremast throughout the period of the Dunkirk evacuation, 1940. This pop-up exhibition will be on display in the IMAX foyer from July 18. DUNKIRK opens with advanced sessions from July 19, tickets are on sale now at imaxmelbourne.com.au
ABOUT IMAX MELBOURNE
Melbourne's IMAX is an independent, single screen theatre located in the Melbourne Museum's west wing. The screen measures 32 metres wide by 23 metres high and is home to Australia's only IMAX 4K Laser Projector ensuring the best possible on-screen presentation in the global market. IMAX Melbourne is home to the largest cinema screen in the world.