Games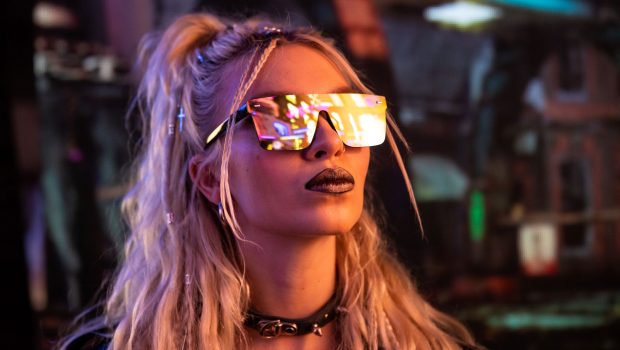 Published on June 12th, 2021 | by Andrew Bistak
Imagination Brings Hollywood Quality Within Reach of Brands with Epic MegaGrant from Epic
Award-winning experience design company, Imagination, has received an Epic MegaGrant from Epic Games. The support will allow Imagination to fully embrace groundbreaking virtual production techniques using Unreal Engine, and help brands deliver Hollywood-quality visual effects and techniques to the masses.
Utilising the capabilities of Unreal Engine, Imagination blends the physical and digital worlds by combining live-action footage and computer graphics in real time—enabling brands to create cinematic live, or as-live, content indistinguishable from the real world.The result is a revolution in content production which will meet the brands' growing demand for richer and more engaging content and experiences, while removing barriers around quality, cost, and turnaround time.
This leap in capability has arrived at a perfect time, as recent events have forced brands to slash their marketing budgets all while implementing remote and virtual working environment setups. With an ever-growing communication ecosystem, and as content consumption soars, organisations are also seeking to innovate and deliver unique and immersive experiences seamlessly across the entire customer journey. Virtual production will play an important role in doing just that.
As a demonstration of its virtual production and brand storytelling capabilities, Imagination has created a cinema-quality teaser featuring the new Trident 660 from Triumph Motorcycles as an example.
Viewers follow the story of a female protagonist Phoenix Jaxson—played by alt-pop artist July Jones—as she solves crime and delivers justice in a dystopian world. The video highlights the creative possibilities of virtual production by taking the audience on an action-packed journey through photorealistic urban environments, spanning day to night, which finally breaks the fourth wall by revealing the set and film crew behind the production.
Commenting on her role as Phoenix Jaxson, July Jones said: "This type of role is often portrayed by men in films, so as a woman it's been really empowering to play the role of such a bad-ass female character like Phoenix."
"It's been amazing to work with Imagination and Triumph and see the creative output achieved in such a small space. It'll be interesting to see how far virtual production can be pushed, not only for brands but for artists and the entertainment industry.
The behind-the-scenes snippets I've been able to share on social media have already sparked such a positive reaction with my fans. I cannot wait for them to see the final result"
Imagination recreated a highly complex cyberpunk world with scenes resembling the cinematic landscapes of film directors Zack Snyder and Ridley Scott. In fact, the video's opening scene is a nod to Bladerunner and highlights the cinematic possibilities.
The intricate urban landscapes reimagined going from day to night demonstrates the creative control and in-the-moment adjustments virtual production allows and solves the common challenge of needing to chase the light in traditional production.
The team has been able to deliver ambitious results with commonly tricky objects—such as reimagining the reflective surfaces of Phoenix' sunglasses and her Triumph motorcycle—seamlessly blending these with the virtual world for a photorealistic and visually stunning end result.
And this is a game-changer for brands. The teaser video was filmed in a 5m x 5m studio in London with a crew of only 13 people, demonstrating that epic cinematic results can be achieved with little space and manpower. Using real-time virtual production negates the need for multi-location shoots, allows you to continue shooting if a product doesn't exist or is delayed, and therefore saves time, money and reduces the shoot's carbon footprint. Plus there's less risk of exposing sensitive information or embargoed products on location. The content can also be used to create multiple assets across different mediums and customer journeys; such as AR, VR, online and even in print.
Doug Wolff, Business Development Manager at Epic Games said: "Following years of collaboration on remarkable Unreal Engine projects, we're delighted to support Imagination's pursuit of virtual production and in-camera VFX through Epic MegaGrants. We're excited to see their storytelling capabilities and technical expertise open new creative doors and unlock powerful content for their partners in the future."
Anton Christodoulou, Chief Technology Officer at Imagination said: "Being able to bring ideas and experiences to life with Unreal Engine is a game-changer. Not only can you curate immersive and interactive experiences live and in real time, you can also continue to develop and tell a multitude of stories with total creative control – seamlessly blending the physical and digital worlds in a way that was not previously possible. Imagination is thrilled to be working with Epic Games to develop its in-house expertise to continue delivering award-winning brand experiences fit for modern audiences and brands."
Launched in March 2019, Epic MegaGrants is designed to service and assist game developers, enterprise professionals, media and entertainment creators, students, educators, and tool developers doing outstanding work with Unreal Engine or enhancing open-source capabilities for the 3D graphics community.