Events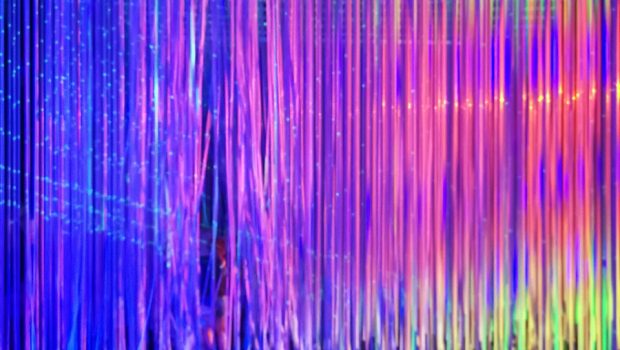 Published on December 5th, 2022 | by Andrew Paul
Imaginaria Review
The song Pure Imagination sung by the legendary Gene Wilder in the film Willy Wonka and the Chocolate Factory (1971) perfectly sums up the amazing interactive exhibition at Docklands in Melbourne aptly titled Imaginaria. At its core, Imaginaria is an interactive light show that tantalizes your senses (particularly visual) as it amplifies it tenfold and then some… welcome to pure imagination!
Perfect for the entire family, this hour-long exhibition is like entering another dimension that combines light and space to create something spectacular as your brain deciphers the kaleidoscope of special effects that are littered through the various exhibits. Whether its walking through a forest of lights, entering a mirrored light show that is reminiscent to the movie The Matrix (aka Chroma Lab) or taking a leap of faith as you jump into the darkness, Imaginaria allows us a brief sojourn that takes us away from rigmaroles of daily life and creates fond memories.
From crawling through a giant cloud-like structure to relaxing on a giant spinning wheel as you feel like you're on some distant galaxy seen by NASA's James Webb telescope as you are particularised, Imaginaria is truly an exhibition to be experienced due to its uniqueness. Besides the amazing visuals and interactivity is that each person will feel something completely different and whether you're five, fifty or even one hundred, it is this element that makes it so special.
Final thoughts?
If you're looking for something truly different for the entire family, then Imaginaria is indeed that exhibition as it puts your imagination under an inter-dimensional kaleidoscope.
Imaginaria is located under the Melbourne Star Observation at the Dockland in Melbourne and promotes a COVID-19 safe environment.
For more information, please visit https://imaginarianow.com/
Opening Hours
Monday & Tuesday – Closed
Wednesday, Thursday, Sunday 10am – 5pm
Friday 10am – 7pm
Saturday 10am – 7pm
School Holidays 
Sunday – Thursday 10am – 6pm
Friday & Saturday 10am – 7pm