Comics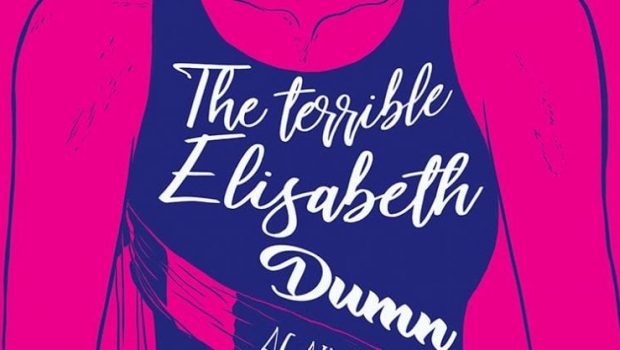 Published on April 27th, 2019 | by Admin
IMAGE MAKES HISTORY AS FIRST PUBLISHER TO SWEEP "BEST NEW SERIES" EISNER NOMS (CONGRATS @ImageComics)
Image Comics made history today as the first publisher to sweep in the Best New Series category for nominations in the 2019 Eisner Awards.
This year, Image titles have received 19 nominations plus 11 shared nominations for a total of 30 Eisner nominations.
"It's always exciting to be nominated for anything, but to receive as many nominations as we did this year is a powerful testament to the sheer volume of creativity produced by the amazing writers and artists we work with here at Image," said Eric Stephenson, Publisher and Chief Creative Officer at Image Comics. "Even more exciting is dominating the Best New Series category, if only because we take so much pride in making 'new' our speciality."
Below is the full list of Image nominees.
Best Short Story: 
"Get Naked in Barcelona," by Steven T. Seagle and Emei Olivia Burell, in Get Naked (Image)
Best Single Issue/One-Shot: 
The Terrible Elisabeth Dumn Against the Devils In Suits, by Arabson, translated by James Robinson (Image)
Best Continuing Series: 
Gasolina, by Sean Mackiewicz and Niko Walter (Skybound/Image)
Best New Series: 
Bitter Root, by David Walker, Chuck Brown, and Sanford Greene (Image)
Crowded, by Christopher Sebela, Ro Stein, and Ted Brandt (Image)
Gideon Falls, by Jeff Lemire and Andrea Sorrentino (Image)
Isola, by Brenden Fletcher, Karl Kerschl (Image)
Man-Eaters, by Chelsea Cain, Lia Miternique, and Kate Niemczyk (Image)
Skyward, by Joe Henderson and Lee Garbett (Image)
Best Publication for Teens: 
Middlewest, by Skottie Young and Jorge Corona (Image)
Norroway, Book 1: The Black Bull of Norroway, by Cat Seaton and Kit Seaton (Image)
Best Humor Publication:
Get Naked, by Steven T. Seagle et al. (Image)
Best Anthology: 
Twisted Romance, edited by Alex de Campi (Image)
Where We Live: A Benefit for the Survivors in Las Vegas, edited by Will Dennis, curated by J. H. Williams III and Wendy Wright-Williams (Image)
Best Graphic Album—New: 
My Heroes Have Always Been Junkies, by Ed Brubaker and Sean Phillips (Image)
Best Penciller/Inker or Penciller/Inker Team:
Karl Kerschl, Isola (Image)
Sean Phillips, Kill or Be Killed, My Heroes Have Always Been Junkies (Image)
Best Cover Artist: 
Karl Kerschl, Isola (Image)
Best Painter/Multimedia Artist:
Dustin Nguyen, Descender (Image)
SHARED:
Best Writer: 
Alex De Campi, Bad Girls (Gallery 13); Twisted Romance (Image)
Jeff Lemire, Black Hammer: Age of Doom, Black Hammer: Quantum Age, Doctor Star & the Kingdom of Lost Tomorrows, (Dark Horse); Descender, Gideon Falls, Royal City (Image)
Best Writer/Artist: 
David Lapham, Lodger (Black Crown/IDW); Stray Bullets (Image)
Best Cover Artist: 
Jen Bartel, Blackbird (Image); Fantastic Four (Marvel); Submerged (Vault)
Best Coloring: 
Jordie Bellaire, Batman (DC); The Divided Earth (First Second); Days of Hate, Dead Hand, Head Lopper, Redlands (Image); Shuri, Doctor Strange (Marvel)
Nathan Fairbairn, Batman, Batgirl, Birds of Prey, Wonder Woman Earth One, vol. 2 (DC); Die!Die!Die! (Image); Despicable Deadpool (Marvel)
Matt Hollingsworth, Batman: White Knight (DC): Seven to Eternity, Wytches (Image)
Matt Wilson, Black Cloud, Paper Girls, The Wicked + The Divine (Image); The Mighty Thor, Runaways (Marvel)
Best Lettering: 
Jim Campbell, Abbott, Alice: Dream to Dream, Black Badge Clueless, Coda, Fence, Firefly, Giant Days, Grass Kings, Lumberjanes: The Infernal Compass, Low Road West, Sparrowhawk (BOOM); Angelic (Image)
Alex De Campi, Bad Girls (Gallery 13), Twisted Romance (Image)
Jared Fletcher, Batman: Damned (DC); The Gravediggers Union, Moonshine, Paper Girls, Southern Bastards (Image)