Events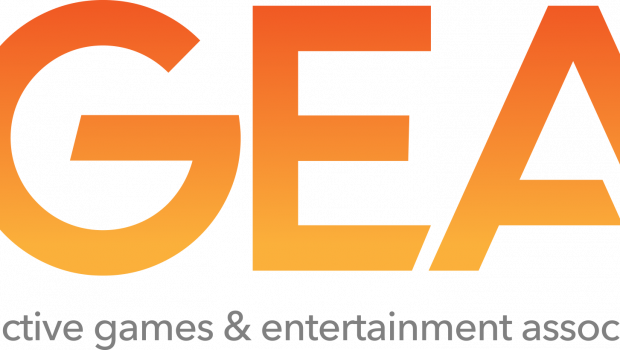 Published on October 4th, 2023 | by Alex Novus
IGEA announces the winners of the 2023 Australian Game Development Awards
Tonight the Interactive Games and Entertainment Association (IGEA) announced the winners of the 2023 Australian Game Developer Awards at the Forum Melbourne. Receiving high praise from an expert panel of over 80 judges, Stray Gods: The Roleplaying Musical by Summerfall Studios not only took the coveted Game of the Year Award, but also the Excellence in Music and Accessibility Awards, exemplifying that great games are accessible to all players. The ambitious project features an all-star cast, and the judges felt the game set a benchmark for music design in games.
Hosted by Good Game Spawn Point host Gemma Driscoll and ABC Gamer Loot Drop host Harry Jun, the AGDA's award ceremony was held as part of Melbourne International Games Week (MIGW) and was the Grand Finale to the Game Connect Asia Pacific (GCAP) conference. The AGDAs highlight Australian creative and technical talent and shines a light on emerging developers and artists, whilst also showcasing the many successes of the local video game industry.
"Stray Gods was a Herculean effort from all involved, and we are deeply grateful to receive this award, and to the Australian game development community for all the support over the years," said Liam Esler, Managing Director and Co-Founder of Summerfall Studios. "We're thrilled with the response to the game. Thank you to our publisher, Humble Games, as well as the judges for all their work, and congratulations to all of the winners tonight!"
The AGDAs also feature a series of culture awards. This year The Studio of the Year was awarded to PlaySide Studios. From its foundation 12 years ago, PlaySide Studios is Australia's largest publicly listed independent video game developer. It aims to foster a strong culture amongst its 260 staff working across its studios and remotely. Amongst several cultural initiatives, it runs a mentorship program, and has taken steps to ensure a diverse, inclusive and equitable workplace.
This year's Adam Lancman Award goes to Trent Kusters, Director and Co-Founder of League of Geeks (the 2020 Studio of the Year winner). Trent continuously goes above and beyond to raise other people up in the industry and support independent game makers. He is a fantastic force for good within the industry and a great ambassador for the Australian games industry locally and abroad.
This year sees two recipients of The Empower Award. Dylan Bennett has been a catalyst for the growth and advancement of the video game industry in the Northern Territory by organising groups and events, sharing his own game development experience and is an advocate for the Northern Territory video game industry. Caitlin Lomax is a highly active member of the Western Australian Games community, organising the WA Games Week, writing the playbook for Screenwest to develop and fund the game development industry of the state, and personally training and educating teenagers and university students interested in games industry jobs amongst numerous other activities.
Ryan Penning, the creator of Waypoint, has made a significant impact on the Sydney game development community and is the recipient of this year's Rising Star Award. Ryan's dedication to providing a platform for emerging talent to showcase their projects is one of Ryan's most significant contributions through Waypoint. He organises events that bring local developers and studios together, opening doors for aspiring game creators to present their work directly to industry professionals.
Thanks to sponsorship from Creative Victoria, a MIGW Award was provided this year to a Victorian digital games studio. Congratulations to O'Sauraus Studios, who will receive mentorship, enterprise support, resources and connections to grow their business.
"Congratulations to all the 2023 AGDAs winners, this is a time to celebrate your achievements and the incredible games you have worked so hard to release this year. Australia has an international reputation for creating high quality, diverse games, as this year's awards have once again demonstrated. With the recent introduction of the Digital Games Tax Offset and continued Screen Australia support, the local video games industry will see more innovation, more investment, and more opportunities in the coming years. There has never been a better time to make games in Australia." said Ron Curry, CEO of IGEA.
Please see the full list of 2023 Australian Game Developer Award winners below.
2023 AGDAs Winners
Excellence in ART
Excellence in GAMEPLAY
Excellence in NARRATIVE
Excellence in SOUND DESIGN
Excellence in MUSIC
Excellence in TECHNICAL DESIGN
Excellence in ACCESSIBILITY
Excellence in EMERGING GAMES
Excellence in IMPACTFUL GAMES
Excellence in MOBILE GAMES
Excellence in AR/VR Games
Excellence in ONGOING Games
GAME OF THE YEAR