Events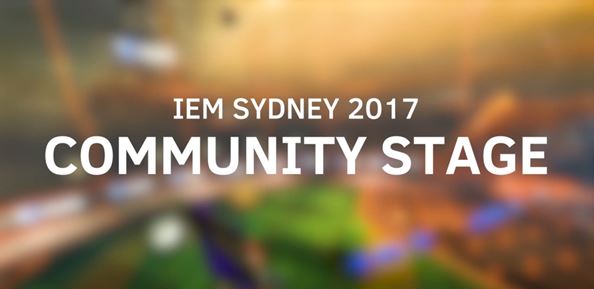 Published on April 20th, 2017 | by admin
IEM Sydney Community Stage to Feature SMITE, Rocket League and League of Legends Events
Sydney, Australia, April 20, 2017 – Intel® Extreme Masters, the longest running global pro gaming tour in the world, will feature a multi-esport Community Stage at IEM Sydney.. An array of Australian esports will be on display, including the ESL AU&NZ Season I 2017 Rocket League Finals, a SMITE invitational tournament and League of Legends activities, all taking place at Sydney's Qudos Bank Arena on May 6 and 7.
Hi-Rez Studios' third-person MOBA SMITE, the Battleground of the Gods, will be featured in an Invitational Tournament on Sunday the 7th of May. The SMITE Invitational will feature four of the top Oceanic teams competing in a single-elimination exhibition tournament for a total prize pool of $10,000 AUD.  The event will kick off the second split of 2017 SMITE Oceania Pro League.
At the same time, IEM attendees can enjoy Freeplay for Hi-Rez Studios' Paladins: Champions of the Realm and SMITE Tactics. There will be giveaways for all three games and two members of the Hi-Rez Studios team will be in attendance.
The four teams are LG Dire Wolves, Legacy Esports, Dark Sided and Avant Garde.
Read More | Watch Live at www.twitch.tv/HiRezTV | More about SMITE
ESL AU & NZ's own Rocket League Season finals will play out at IEM Sydney 2017 on the community stage.
Held in the Qudos Bank Arena Ballroom, the public can witness local esports action on the main stage as well as get involved in some friendly competition in the free-play area.Matches from the stage will also be streamed on Twitch for those who can't make yet still want to check out the Rocket League Finals.
Read More | More about Rocket League
League of Legends will take to IEM Sydney's Community Stage with showmatches, pro player action, and much more!
To start the League of Legends action on the Community Stage there will be two showmatches with professional players competing in off-role madness in what is sure to be a display of both skill and style. Afterwards, spectators will get the opportunity to meet their favourite players and play with them on the Howling Abyss.
Read More  | More about League of Legends
More to see and do at IEM
Further features of IEM available to attendees is an extensive Free Play area to enjoy casual matches, while the Intel Experience Zone and vendor areas will allow fans to see the latest in tech and gaming.
The new features of the event complement the main event as eight Counter-Strike: Global Offensive (CS:GO) teams compete for a record prize pool of AUD$260,000. Six of the international invited teams have won over US$3.8 million dollars in major tournaments.
The event will kick off the global circuit in IEM's 12th season, with Sydney being the first stop on the global tour. The event in Sydney will mark the first time that esports has been elevated to the spectacle synonymous with major European, North American and Asian events.