Games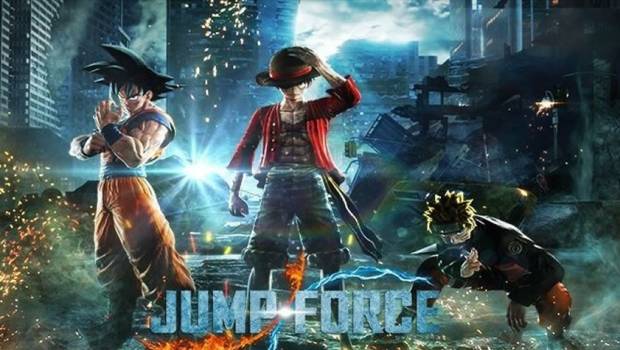 Published on July 3rd, 2018 | by Admin
ICONIC MANGA SERIES BLEACH JOINS THE JUMP FORCE ROSTER
Today, BANDAI NAMCO Entertainment Europe revealed three new playable characters from classic manga series Bleach – and one new stage – for upcoming title JUMP FORCE.
Joining the roster of JUMP FORCE – which sees the greatest heroes and villains from the 50-year history of Shueisha's influential Japanese Weekly Shonen Jump manga do battle – are three iconic names from Bleach: Ichigo, Rukia and Aizen.
Bleach follows the exploits of fiery teenager Ichigo Kurosaki who inherits the powers of a Shinigami (Soul reaper) – which sees him take on the duty of defending humans from evil spirits and – and travel to ghostly realms to protect them.
The three new playable characters are:
Ichigo Kurosaki – Once a simple high school student with the ability to see ghosts, Ichigo became one of the strongest ever Shinigami (Soul Reapers) after his encounter with a Hollow; a spectral being that tried to kill him.
Rukia Kuchiki – Rukia is a Soul Reaper from a noble family who specializes in Kido (the magic of the Soul Reapers). Her ice-type blade is considered to be amongst the most beautiful swords of the Souls Society.
Sōsuke Aizen – A captain of the Gotei 13, Aizen is a mysterious man. While calm on the surface, behind this serene appearance is perhaps one of the most skilled members of the soul society.
Also revealed today is the new Hong Kong stage, one of Jump Force's many real-world locations. Set at street-level, manga characters will be illuminated by neon lanterns and the dazzling lights of a rain-soaked city, as they battle in the shadow of Blackbeard's mysteriously crashed ship. 
JUMP FORCE features the world's most popular and classic manga/anime franchises including DRAGON BALL Z, ONE PIECE, NARUTO, and many others. Players will be able to create their three-character manga/anime dream tag team and take them into battle in hyper-stylish arena brawls set against backdrops of famous landmarks around the world including New York City's Times Square and the Matterhorn in the Alps. Utilizing Unreal Engine 4, JUMP FORCE brings these titans of Japanese pop culture to life for the first time ever in stunning realistic detail.
For more information about products from BANDAI NAMCO Entertainment Europe please visit: https://www.bandainamcoent.eu, https://www.facebook.com/BandaiNamcoEU, and join the conversation at https://www.twitter.com/BandaiNamcoEU.