Comics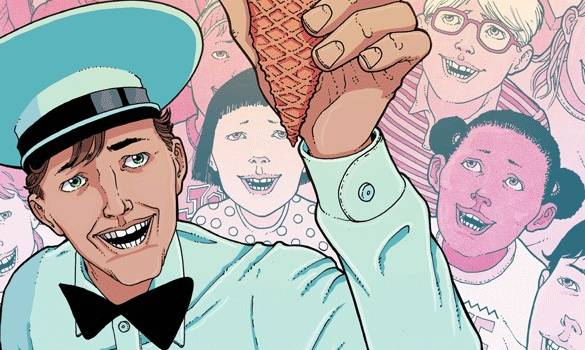 Published on January 17th, 2018 | by Dana Folkard
ICE CREAM MAN #1 REVIEW
Summary: A haunting horror tale that is both entertaining and eerie.
Ice Cream Man is a genre-mashing series, exploring one-shot tales focused around themes of sorrow, wonder and redemption. Featuring a collection of unusual characters, each experiencing their own personal trauma. Connecting all of these stories is the man most children associate with joy and happiness: the ice cream man. He is our sinister host, guiding us through each tale, as he toys with the fate of the unsuspecting individuals involved. This first oversized issue, called Raspberry Surprise – don't let the name fool you – explores the story of a young boy and his pet Brazilian wandering spider.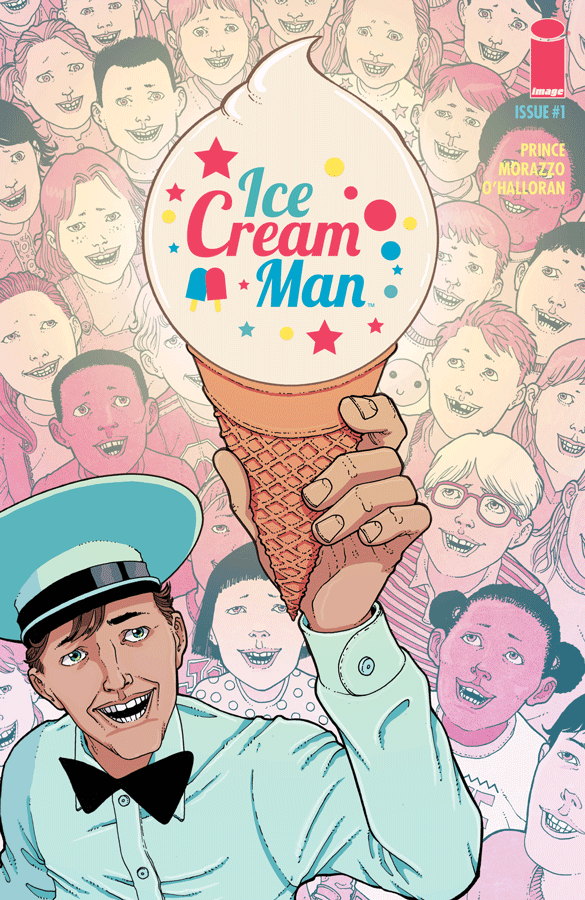 Writer, W. Maxwell Prince weaves a twisted cautionary tale of loss, fear and terror. The narrative is cleverly written, exploring the story from various character perspectives. Guiding us through this tale is the ice cream man, who feels like a haunting spectator or a kind of menacing puppet-master. Whether he is detailing facts, explaining the nature of people or revealing some kind of sinister information, his presence heralds an ominous shift in the tone. As I was reading this story, it began to remind me of EC's Tales from the Crypt, or George A. Romero's Creepshow, where we have a mysterious supernatural host, guiding us through one-shot horror stories. Whilst this has been done multiple times in the past, I'll never tire of this format or style of storytelling. I thoroughly enjoy the lurking feeling of unease and trepidation that these types of characters foster. The writing is both fresh and engaging, reflecting a wonderful appreciation for the macabre. I rather enjoy Prince's creative flair, which for me is best reflected in the dark jokes dotted throughout the story. The ice cream man has me thoroughly intrigued and I find his lurking presence to be an uneasy reminder of who is calling the shots in this town. However, I felt that too much was revealed about him in this first issue, and I found myself wishing for more of that veiled mystery to remain for longer.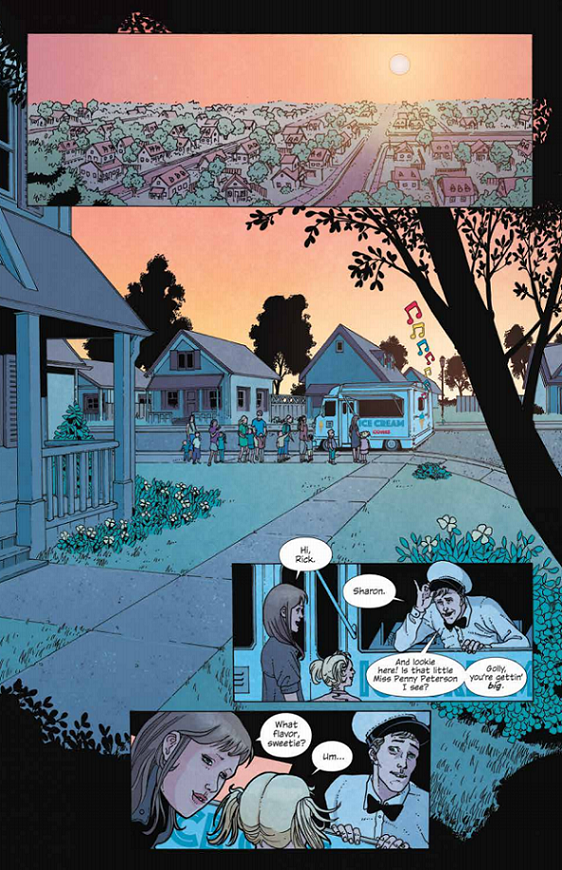 The art, by Martin Morazzo perfectly captures the unsettling tone of the story. I particularly love how Morazzo draws the faces of these characters, capturing their bewilderment, fear and utter terror effortlessly. The ice cream mans perfect smiles appears to veil a lurking insanity, which I find to be quite unnerving to look at. His constant presence is effective in heightening the overall creepiness of this town. Nothing feels overcomplicated or too busy, allowing the simplicity of the visual narrative to speak for itself. I'm also not a fan of spiders, and Rupert the Brazilian wandering spider, gave me the proper creeps whenever I saw him. Colourist, Chris O'Halloran, frames this tale in atmospheric colours. He creates a distinct and effective sense of light, that gives the impression that this story is unfolding around dusk. I find that the art and colouring come together to create an impressively detailed visual narrative, that is both beautiful and menacing.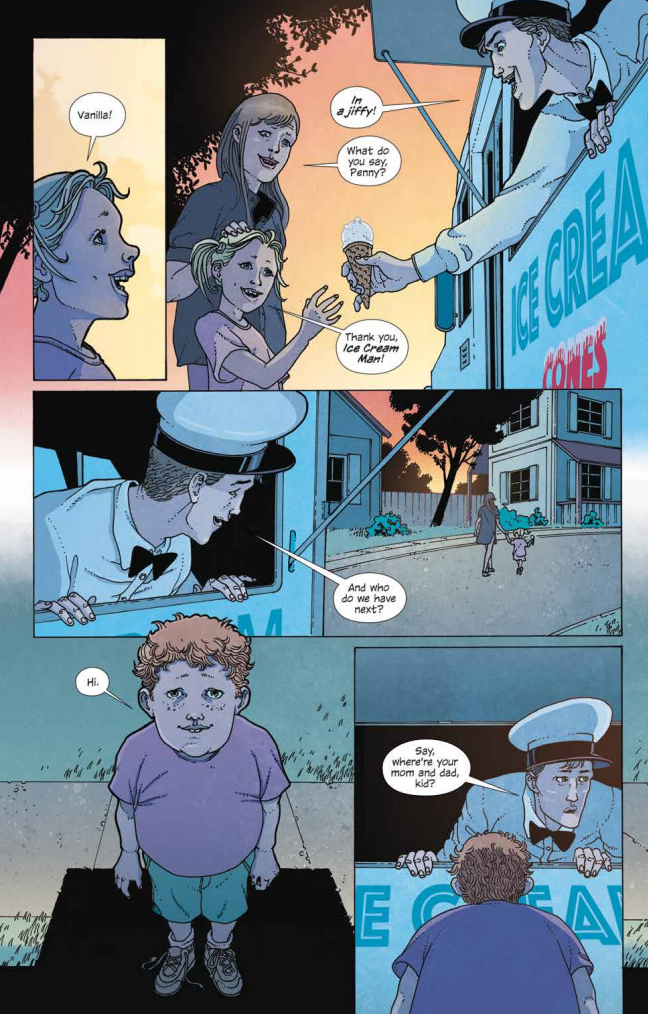 Overall, I enjoyed this introductory issue of Ice Cream Man. The writing is both entertaining and engaging, and this coupled with the art makes for an enjoyable horror story. I'm looking forward to when the next issue comes out, to see what kind of stories will be spun for us.
I'm giving this comic 4.5 out of 5 stars!
---
COMIC DETAILS
CREATIVE TEAM: W. Maxwell Prince, Martin Morazzo and Chris O'Halloran
PUBLISHER: Image Comics
PUBLICATION DATE: January 17, 2018
REVIEWER: Dana Folkard