Films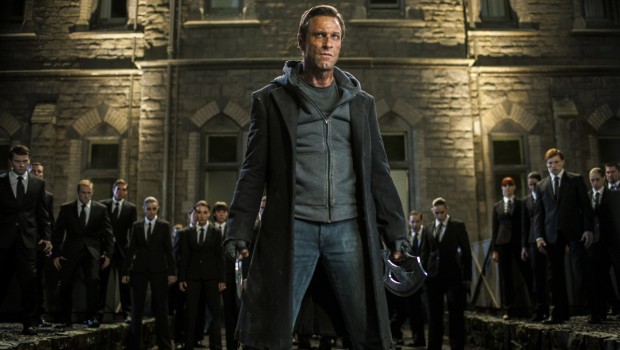 Published on March 17th, 2014 | by Damien Straker
I, Frankenstein – Film Review
Reviewed by Damien Straker on the 17th of March 2014
Hopscotch presents a film by Stuart Beattie
Written by Stuart Beattie based on the graphic novel 'I, Frankenstein' by Kevin Grevioux
Starring: Aaron Eckhart, Bill Nighy, Yvonne Strahovski, Miranda Otto, Caitlin Stasey, and Jai Courtney
Running Time: 85 minutes
Rating: M
Release Date: the 20th of March 2014
In her 1818 novel "Frankenstein", did Mary Shelley ever intend for Frankenstein's monster, sometimes referred to as Adam, to be considered a Christ-like figure? Both Christ and the monster were born miraculously with only one parent, which is partly what fuelled their search for companionship and love. After their creation, they both questioned why they were abandoned by their fathers and became outcasts in the eyes of societies determined to destroy them. Mary Shelley's father was said to be an atheist, which suggests that any Biblical references in her work could be reflective of her fears of losing the femininity of child birth. A character like Victor Frankenstein represents not only a father figure but a god capable of creating life without the presence of a female.
The London author's intentions are a contrast to Kevin Grevioux, the author of the graphic novel "I, Frankenstein". He is an African American Christian who was studying genetic engineering before deciding to pursue screenwriting in Hollywood instead. He wrote the original story for the film Underworld (2003), which was the start of a terribly mediocre series that was Gothic in style and heavy on demonic imagery. It focused on a war between vampires against werewolves, which included including an evil scientific plot to fuse two monsters together to make the villains even more powerful. The film's main target was genetic engineering, as it was about man (or werewolf) carelessly playing God. For as terrible as the Underworld series was, it was also a huge financial success. The four films together earned more than four hundred and fifty million dollars. Someone in Hollywood realised at the time of the Bush administration that were big dollars in redressing Christian entertainment with biblical imagery and action clichés. It allowed right-wing undertones from the Church to reach mainstream audiences, without deterring people with a transparent religious agenda.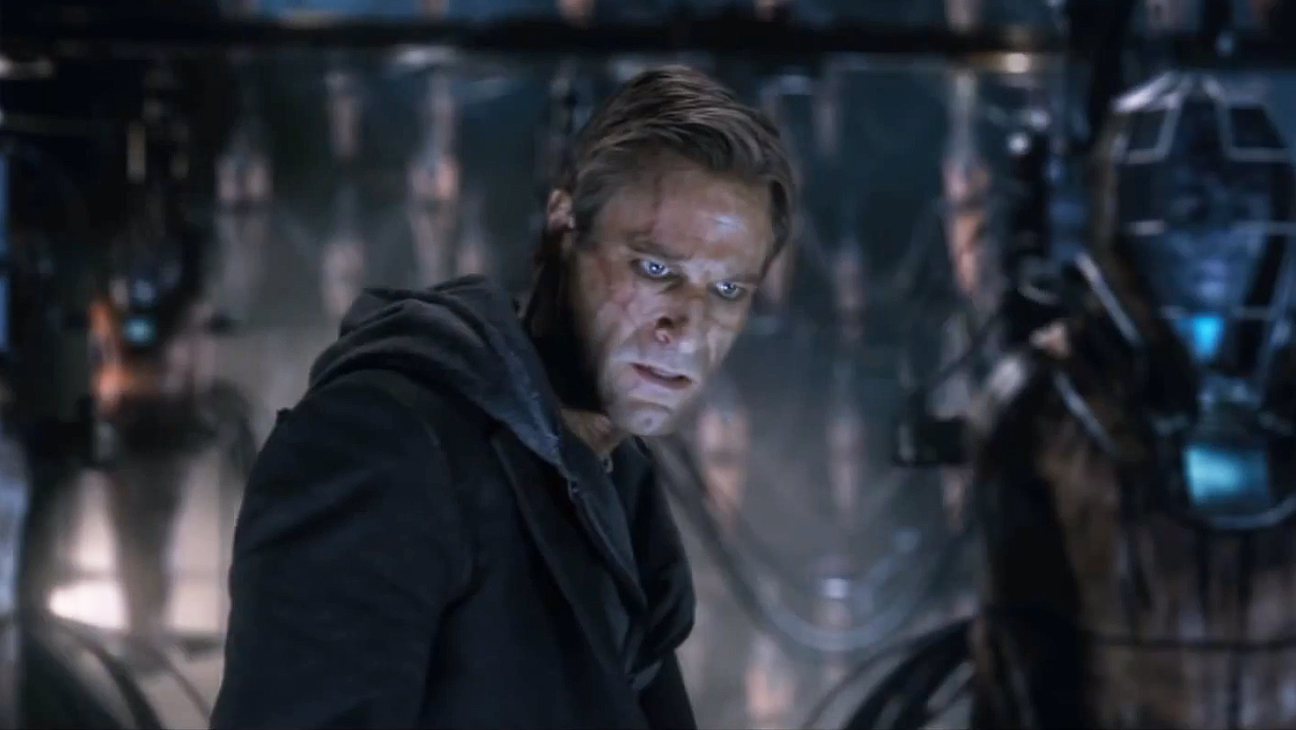 It must have also been decided that since the star of Underworld Kate Beckinsale is now forty the series might have run its course. While older male actors are being recruited for action vehicles, younger female actresses are selected for similar films because it is to whom their target demographic connects. Jennifer Lawrence is dominating with The Hunger Games and she is only twenty-three. I, Frankenstein is essentially another Underworld movie but with a male action star in Aaron 'Granite Jaw' Eckhart (he's forty-five). Hollywood bought the film rights to Grevioux's graphic novel and developed the project as an Australian-American co-production. Stuart Beattie was hired to adapt the comic as both director and screenwriter. He is Australian born but trained in screenwriting in LA. This is the first film he has made in four years after adapting Tomorrow, When the War Began. One of the other major producers was the Australian company Hopscotch Features, which ensured that the film would be shot in Melbourne and use several Australian actors. There are a lot of people local and abroad responsible for this dismal film, which tanked at the US box office when it debuted at number six.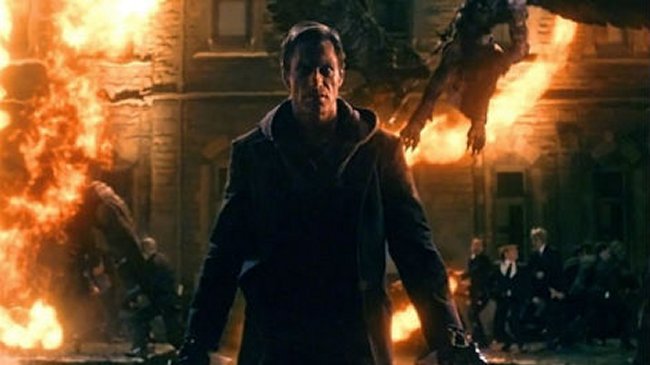 I, Frankenstein doesn't distinguish itself enough from Underworld. Continuing its transparent Christian metaphors ("God is no longer the only creator") and drab Goth stylisations, this is eighty minutes of lousy fights, a cliché anti-science plot to build a monster army and derivative tokens passing for characters. Adam doesn't even move like a monster. In the present day he's verbal, growling witless one liners as he kills, and social too. He teams up with the Gargoyle Queen (Miranda Otto) and her followers (Australians Caitlin Stasey and Jai Courtney) to stick fight demons (including Bill Nighy from Underworld) and to rescue a scientist (Yvonne Strahovski).
There is no tension in the larger battles as the flying demons are anonymous targets and when they burst into flames they seem even more computer generated. Some demons appear human but when they transform only their faces change, not their clothes. It's a lazy way of minimising the effects budget and it looks laughable. Yet all the actors have been directed to take this nonsense very seriously. A poor script provides them with terrible dialogue ("descend in pain demon!") and lapses in continuity. After a fight Adam's wounds need treating yet he instantly recovers from being thrown through several walls and onto a car. There's talk about humans not knowing of the ongoing war. No wonder because there so few human extras populating the street scenes. The film shows as much care as a direct to video movie that was accidentally granted a cinema release. Stuart Beattie, why have you forsaken us?
Summary: There are a lot of people local and abroad responsible for this dismal film.