Films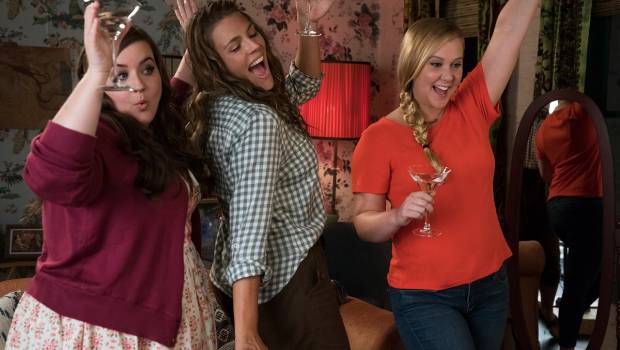 Published on April 19th, 2018 | by Damien Straker
I Feel Pretty – Film Review
Reviewed by Damien Straker on the 13th of April 2018
Entertainment One presents a film by Abby Kohn and Marc Silverstein
Produced by Nicolas Chartier, McG, Alissa Phillips, Dominic Rustam and Mary Viola
Written by Abby Kohn and Marc Silverstein
Starring Amy Schumer, Michelle Williams, Emily Ratajkowski, Rory Scovel, Aidy Bryant, Busy Philipps, Tom Hopper, Naomi Campbell and Lauren Hutton
Cinematography Florian Ballhaus
Edited by Tia Nolan
Running Time: 110 minutes
Rating: M
Release Date: the 19th of April 2018
In 2017, Forbes named Amy Schumer as the world's fifth wealthiest comedian. She earned $37.5 million dollars, which was double her 2016 income. She was the list's only female comedian but still accompanied by major names such as Chris Rock and Jerry Seinfeld. Schumer herself is a divisive personality. She is praised and criticised equally for her unfiltered and candid jokes about sex, bodily functions, drunkenness and debauchery. Love her or hate her, there is admittedly substance beneath Schumer's ribald vernacular.
She has proven herself to be an intelligent political activist. Her father's cousin is Democratic Senator Chuck Schumer. Together, they criticised gun violence after a cinema playing her movie Trainwreck (2015) was attacked by a shooter. She denounced the US political system's failure to strengthen gun control. In an interview with POLITICO she stated: "I am sickened by the cowardice of these people who are supposed to lead us. Their dedication seems to be only to dollar signs for their own pockets." There's also a funny skit where she parodies a home shopping channel, pretending that they sell guns live on the air.
Sadly, the major pillars of Schumer's best work, her outrageous humour and political activism, are painfully absent from her new film I Feel Pretty. This bland romantic comedy is the type of slickly engineered dross that might have just passed muster in the early 2000s. Its simplistic, juvenile coda about being yourself and resisting image-conscious thoughts would have paired well with Schumer and her middle-finger to social norms if weren't for the fact that the film's overly corporate sheen and utterly blasé, by-the-numbers story is presented without Schumer's dark comic edge.
Schumer stars as Renee, a woman unhappy with her slightly chubby body shape and who is self-conscious about entering the dating world again with her best friends Vivian (Aidy Bryant) and Jane (Busy Philipps). Further, she is dissatisfied with her job, the location of which resembles a basement, and longs to join Lily LeClair, a major cosmetics corporation. The company is run by Avery LeClaire (Michelle Williams), who is glamorous but bullied by her own grandmother Lily (Lauren Hutton). Avery's stature leaves Renee awestruck when she visits the company and applies for a job as a receptionist.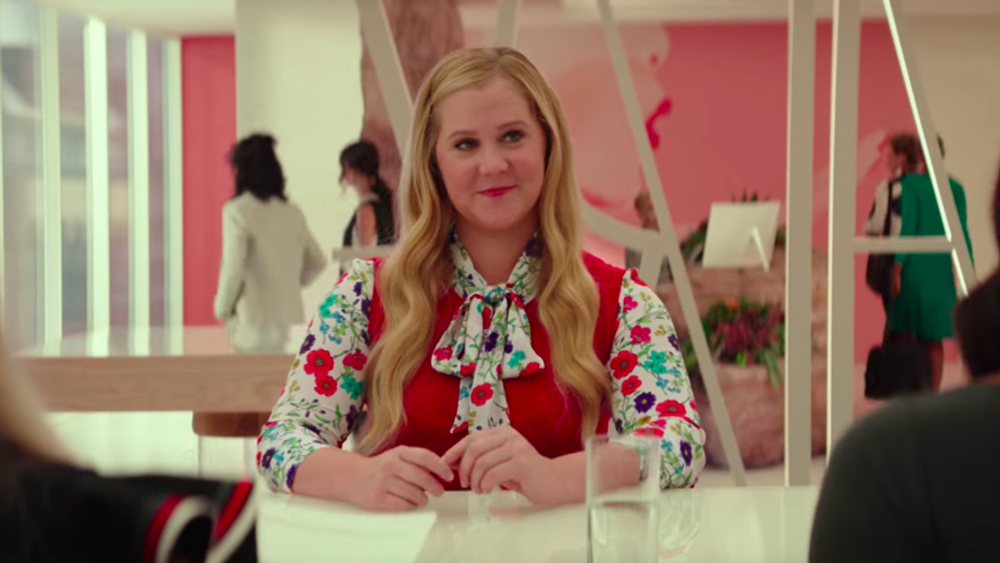 One evening, Renee makes a wish in a fountain to be beautiful. The next day, she has an accident at her spin class where she falls and hits her head. She wakes up with new-found confidence, believing she is happy and beautiful. Her transformation leads her to meet a fellow named Ethan (Rory Scovel), who works for CNN and proves to be sensitive. She also successfully joins the LeClair company as its new receptionist. While Renee feels reborn, everyone else sees her as the same person.
I Feel Pretty was written and directed by Abby Kohn and Marc Silverstein who have made a long string of romantic comedies together, including Never Been Kissed (1999), Valentine's Day (2010), The Vow (2012), and How to be Single (2016). There's no distinction in their presentation of the story. The only notable element is the attractively photographed cityscape. Otherwise, the pacing is flat and sluggish, the actors are often framed in statically arranged scenes, and pop songs are predictably pasted over the action.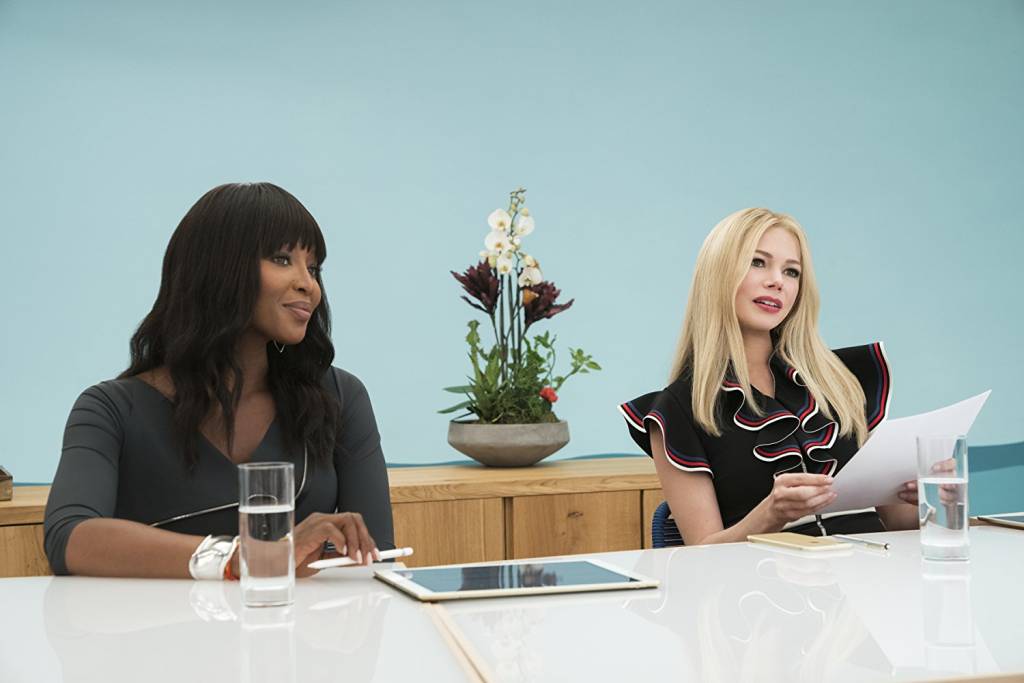 The crisp city visuals also typify Kohn and Silverstein's overly glossy and optimistic perception of corporations. Apparently, major companies and their boards are widely open to the ideas and input of newly promoted people like Renee because they understand the issues of "real" customers. It is also a company that clearly specialises in hiring leftovers from New York Fashion Week to populate its building, which itself lands somewhere between a Google office and a set from Zoolander (2001).
Romantic comedies are rarely bound by airtight realism, but the plot is inexcusably ludicrous and tired. The magic aspect, borrowed from various films about life-changing bangs on the head, generates a major story problem. If Renee is immediately bullet-proof, confident and self-assured, where is the conflict for the remainder of the story? Early on, Schumer receives a pass mark for discovering Renee's visibly dissatisfied mindset. However, Renee's transformation doesn't allow Schumer to unleash her raunchiest, care-free personality. A silly bar scene, still tame by Schumer's standards, edges towards that territory with a rare venture into physical comedy.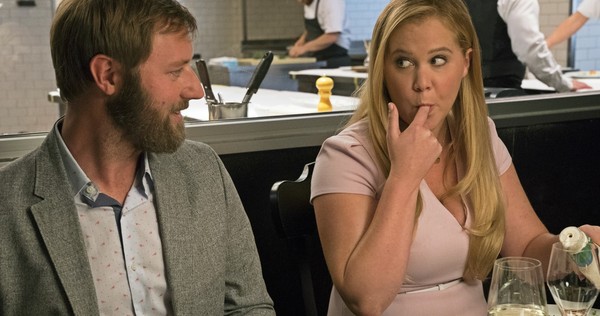 The answers to the questions raised in Pretty are soul-crushingly dull. Will Renee win back her friends who think she's forgotten who she really is? Can she accept that she's always been beautiful? Will she have the confidence to continue romancing Ethan? Will this movie ever end? It takes too long for the conflict to boil and everything is resolved in a numbingly formulaic way, including a big speech about being yourself. Perhaps we're underplaying the movie's seriousness. After all, it is about a woman in her mid-thirties realising that even beautiful people (including model Emily Ratajkowski in a nothing, walk-in role) have problems too!
Schumer's Trainwreck fizzled because it was crass, implausible and overlong. Admittedly, Pretty needed some of its edge to oil the creaking wheels of its screenplay. The script is shapeless and episodic and there aren't enough big laughs. At an early screening, featuring both men and women in the audience, there were some erratic laughs but also long stretches of silence. Schumer's gross-out comedy isn't my forte, but something crazier or darker besides her side quips would have added some wit to the writing.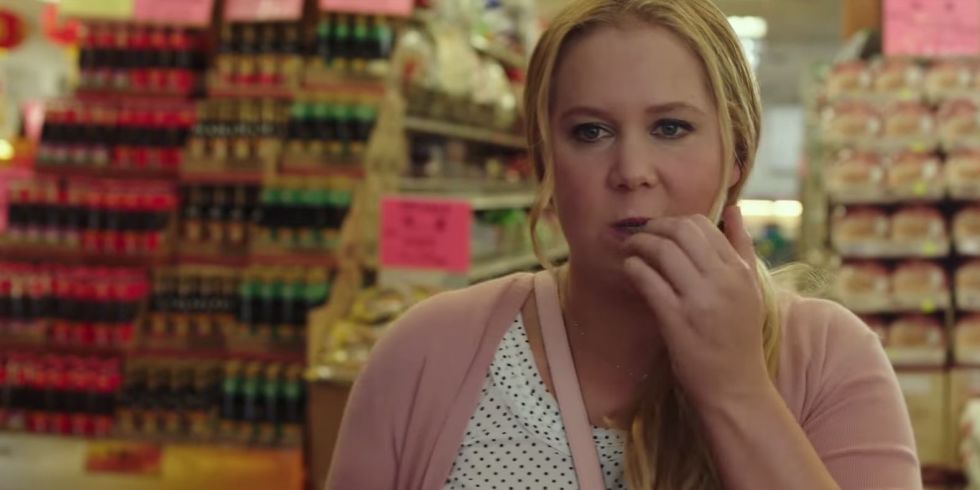 As for its cast, it's questionable why Michelle Williams would commit herself to such innocuous role when she is highly selective about her work. Outside of giving her character a tiny voice that sounds like Minnie Mouse, there's not enough time to thoroughly test the comic range of this major actress. What is most unsolvable though is the disjunction between the film's message and its leading star. While juvenile, the film agreeably states that women should be comfortable with their own bodies. However, its glossiness prevents Schumer from utilising her darkest edges, the same properties that have defined her ongoing comic schtick. Now will the real Amy Schumer please stand up?
Summary: Its glossiness is what prevents Schumer from utilising her darkest edges, the same properties that have defined her ongoing comic schtick. Now will the real Amy Schumer please stand up?