Comics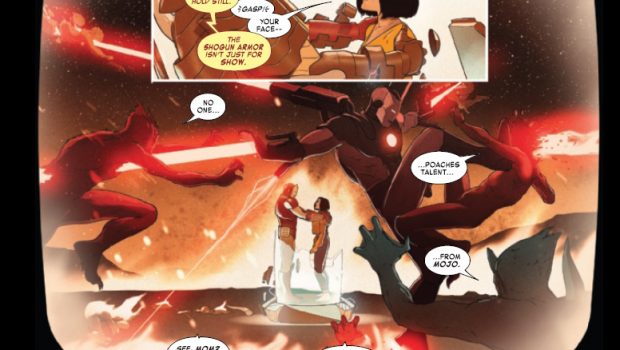 Published on May 17th, 2023 | by Tim Chuma
I Am Iron Man #3 Review (2023)
Summary: It certainly is *A* Iron Man story but is rather here nor there. At least is seems to be off doing its own thing.
Iron Man becomes Iron Shogun and tries to find a way to overcome the guilt that he was not able to save his mother. A controlling force seems to be miffed that he is changing the script as this may be a simulation, it may not.
This one seems more stylised than other Iron Man comics and it seems to be off in its own storyline too so it would be good if you do not want to come into an existing continuity without having to do too much homework.
Even though it is set in Japan there is not really that much in the setting that could not have it set anywhere. This one seems a bit unstuck from time and space.
There seems to be a lot of different versions of Iron Man at this point and this is certainly one of them. Worth a look if you are a fan of this character and want something a bit different.
Comic details:
Writer: Murewa Ayodele
Penciler: Dotun Akande
Cover Artist: Dotun Akande
Publisher: Marvel
Published: May 10, 2023