Films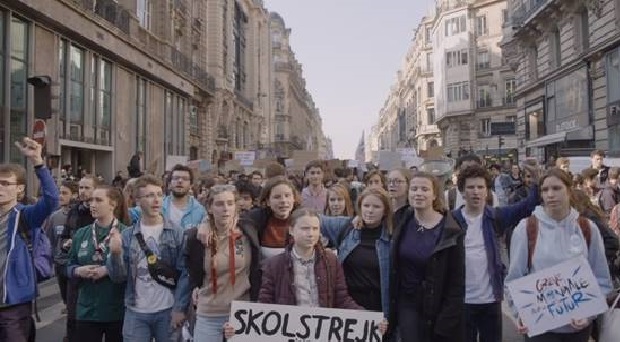 Published on September 21st, 2020 | by Damien Straker
I AM GRETA – Trailer Debut
Director: Nathan Grossman
Producers: Cecilia Nessen and Fredrik Heinig
Executive Producers: Peter Modestij, Pelle Nilsson, Dana O'Keefe, Philip Westgren, Axel Arnö, Mandy Chang, Christiane Hinz, Helena Ingelsten, and Jutta Krug
Australian Release Date: the 16th of October 2020
SYNOPSIS
The story of teenage climate activist Greta Thunberg is told through compelling, never-before-seen footage in this intimate documentary from Swedish director Nathan Grossman. Starting with her one-person school strike for climate action outside the Swedish Parliament, Grossman follows Greta – a shy schoolgirl with Asperger's – in her rise to prominence, and her galvanizing global impact as she sparks school strikes around the world.
The film culminates with her astonishing wind-powered voyage across the Atlantic Ocean to speak at the UN Climate Action Summit in New York City.
A STATEMENT FROM GRETA THUNBERG
"I really like the film and I think it gives a realistic image of myself and my daily life. I hope anyone who watches the film can finally understand that we young people aren't school striking just for fun. We are protesting because we don't have a choice. A lot has of course happened since I started school striking, but sadly we are still stuck on square one.
The changes and the level of awareness needed are nowhere to be seen today. All that we ask for is for our society to treat the climate crisis as a crisis, and give us a safe future. I think the film shows just how far that is from happening right now. It shows that the urgency of the scientific message isn't getting through."
– Greta Thunberg