Games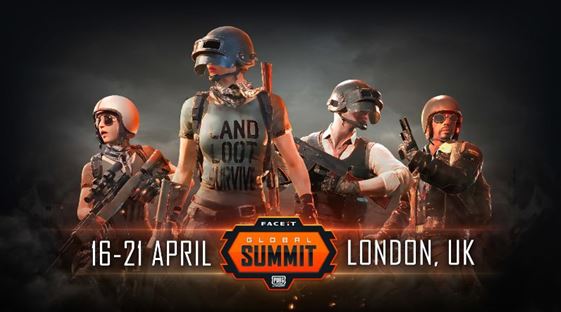 Published on April 10th, 2019 | by Admin
HyperX Sponsors FACEIT Global Summit: PUBG Classic
HyperX®, a division of Kingston Technology, today announced its sponsorship of the FACEIT Global Summit: PUBG Classic, the first public global PUBG esports event of the 2019 season. The FACEIT Global Summit: PUBG Classic has a prize pool of $400K and will culminate with the crowning of the first champion of the PUBG Classic series at the ExCel London. HyperX is the official sponsor of mice, mouse pads, DRAM, and SSD products at the global summit and finals.
"HyperX recognises the significance of FACEIT's inaugural Global Summit: PUBG Classic and what it means for global competitive battle royale esports," said HyperX. "Through the tournament, HyperX looks forward to showcasing how professional-grade peripherals and internals give PUBG gamers the competitive edge; whether in a casual squad at home or on a massive international stage such as ExCel London."
ExCeL London will host 24 teams from North America (NPL), Europe (PEL), Korea (PKL), China, Japan (PJS), Chinese Taipei/Hong Kong/Macao, Southeast Asia, Latin America, and Oceania. The teams will compete in an epic multi-stage tournament that marks the end of Phase 1 for PUBG esports. The Summit will also include a show match featuring six community teams who qualified via the FACEIT PUBG Showdown.
"We're thrilled to partner with HyperX once again on the FACEIT Global Summit.  We have a strong history of working together on some of our biggest events such as the FACEIT London Major in 2018, and now on ECS for the entirety of 2019," said Michele Attisani, Co-Founder & CBO of FACEIT. "We continue to be delighted with the quality of the products they provide and the value they bring to our events, and we look forward to working together on our prestigious global tournament in London this Spring."