Hardware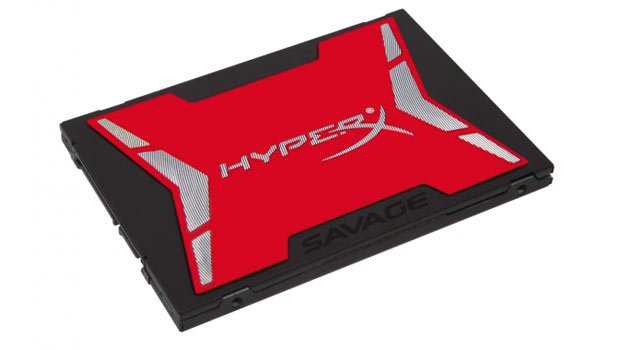 Published on May 31st, 2015 | by James Wright
HyperX Savage SSD Review
Summary: HyperX Savage SSD is the latest hard driver speedster
Kingston have just released their latest speedster with the HyperX Savage SSD (Solid-State Drive) that boasts read speeds of up to 560MB/s and write speeds of 530MB/s. The drive also comes in four different sizes that include 120GB, 240GB (Reviewed), 480GB and a whopping 960GB. Given that, it should be noted that the HyperX Savage SSD is one of the fastest drives from Kingston.
The HyperX Savage SSD is compatible with both desktops and notebooks and it has a slim 7mm form factor for this purpose. Add in a 3-year warranty for some additional piece of mind and your PC is ready for a facelift or should I say… speed-lift!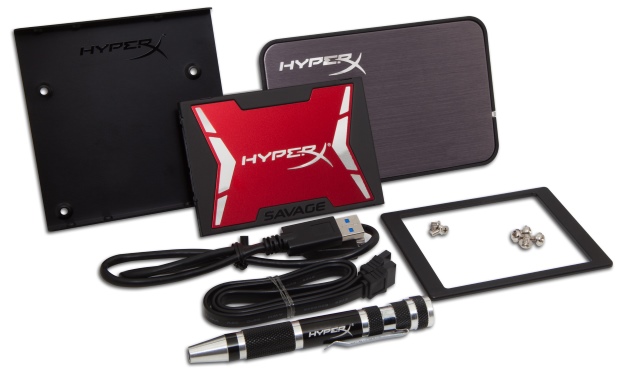 So before we get further into the review, the HyperX Savage SSD is powered by a beast. This beast is actually a quad-core, 8-channel Phison S10 controller which has been designed for both speed and performance. The unit itself can be purchased as either the drive itself or in a kit.
The review sample that Impulse Gamer was given contains everything you need to connect it to your desktop/notebook such as the 2.5″ USB 3.0 enclosure, 3.5″ bracket system, SATA data cable, multi-bit screwdriver, 7mm to 9.5mm adapter and Acronis cloning software. The kit version of the Savage is also quite impressive and really gives the unit a premium feel to it with not just its brushed aluminium inspired design but the high quality accessories.
The Acronis cloning software is available via a download coupon and basically allows you to transfer an existing operating system to a new drive which definitely makes upgrading your desktop or notebook quite a flawless experience.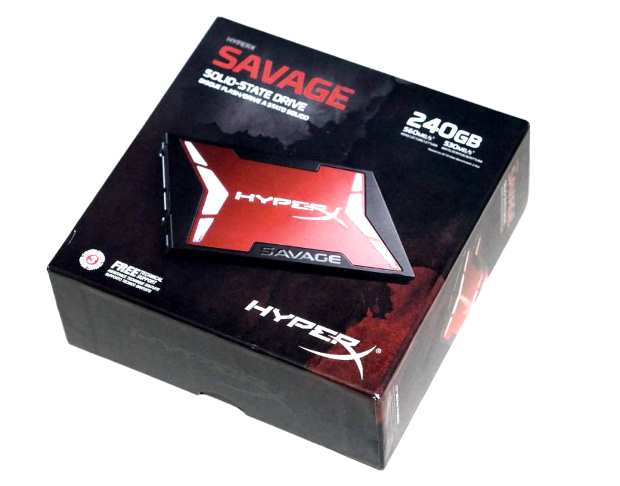 Although using Acronis is a little easier to do this on a desktop but Kingston ensure that the user has everything they need. Another great little feature from Kingston is they offer the user free technical support should you encounter any issues installing this product into your system.
Features
Performance — incredible speeds for enhanced productivity
Unique design — stunning red casing to give an edge to the latest PC hardware
Slim — 7mm thickness to fit in most desktops and notebooks
Fast and easy migration — all-in-one kit available with premium HyperX accessories, including a handy multi-kit screwdriver and USB 3.0 enclosure for easy installation
Guaranteed — three-year warranty and free technical support
The design of the HyperX Savage is quite snazzy with its metallic design and distinct red and black colouring with the HyperX logo in the middle of the unit. In terms of data integrity, the unit boasts Smart ECC technology which has data CRC and ECC error detection/correction to prevent data loss.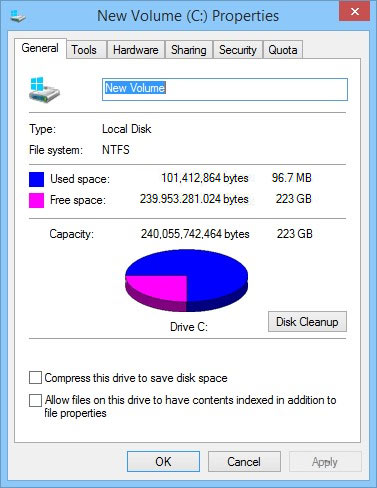 It is also backwards compatible with ATA 1.5 GB/s and 3.0 GB/s interfaces and has power protection capabilities, self-monitoring functionality to ensure your data is kept intact. Kingston even state the drive is capable of up 100,000/89,000 read/write IOPS. Power consumption of the drive is quite decent as well, with 0.39W Idle / 0.5W Avg / 1.4W (MAX) Read / 4.35W (MAX).
Installation, testing and all that jazz! Installing this SSD into our Intel test machine was a piece of a cake, especially that this model came with the installation kit. Once installed, Windows 7 and 8 automatically detected the drive and we were ready to begin our benchmarking tests.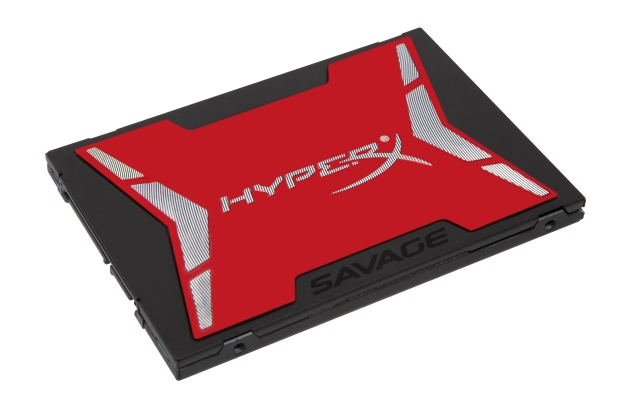 In terms of testing, we used three benchmarking tools that include CrystalDiskMark, AS SSD and ATTO Disk Benchmark with all three programs scoring quite high results. Compared the popular Samsung 850 EVO which is a very fast drive, the HyperX Savage 240GB definitely gave this drive a run for its money with similar results.
It should also be noted that AS SSD informed us that the Savage had an extremely low access time of just 0.030 (Write) and 0.020 (Read). Compared to Kingston's advertised speeds, ATTO Disk Benchmark mirrored the results of this company and proves how lightning quick this drive is.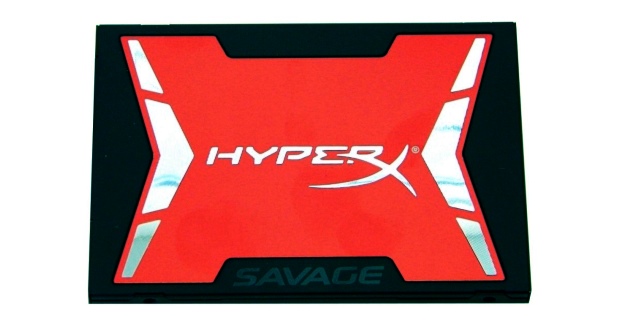 Final Thoughts?
The HyperX Savage 240GB is a beast and give the price (from $155AUD – May 2015), it's quite an affordable drive that is ideal to both gamers and PC enthusiasts. From our tests and real-world usage, we found the HyperX Savage 240GB a great drive for both Windows 7 and 8 gamers who need a fast drive for their gaming.
More importantly, if the drive is used as your primary SSD, it boasts some exceptional boot-up speeds with programs loading extremely fast. Another bonus is that it offers users the option of purchasing the drive independently or with a kit to make the installation process an almost flawless process and if you should get stuck, Kingston offer free technical support.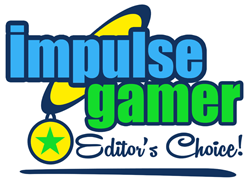 Add in lifetime write of 306TB plus 1 million hours MTBF plus a 3-year warranty and this SSD will probably outlast your current gaming rig.
Highly Recommended!