Hardware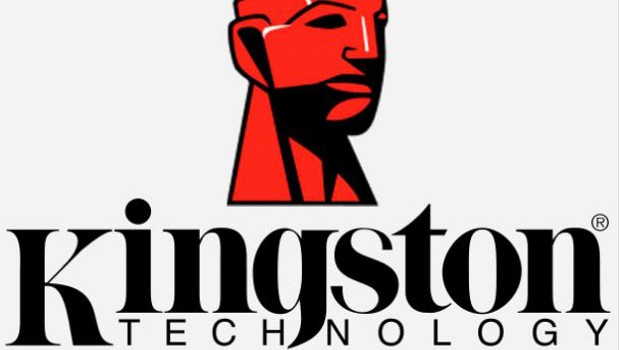 Published on April 10th, 2014 | by Admin
HyperX Releases 'FURY' Memory Line for Entry-Level Overclocking and Gaming Enthusiasts
HyperX®, a division of Kingston Technology, the independent world leader in memory products, today announced the launch of HyperX FURY memory for entry-level gamers and enthusiasts. HyperX FURY replaces the HyperX blu memory line. The new, next-generation high-performance memory offers automatic overclocking with an asymmetric, aggressive heatspreader design for the ultimate cost-efficient enthusiast computer experience.
HyperX FURY memory is fully Plug and Play (PnP) so it automatically overclocks within the system speed allowance without any manual BIOS tuning. The new heatspreader design comes in four colours (blue, black, red, and white) and features black PCB to enable gamers, modders and system builders to have colour matched systems. HyperX FURY is available in 1333MHz, 1600MHz and 1866MHz frequencies.
HyperX FURY system memory will soon be joined by HyperX FURY SSD, designed also for entry-level gamers and enthusiasts who want to get into the game more quickly. HyperX FURY SSD allows PCs and applications to load faster and improve overall system responsiveness.
"We are excited to offer our newest addition to the HyperX DRAM family for entry-level enthusiasts who want to maximise their gaming and user experience," said Ann Bai, DRAM Sales Director, APAC Region, Kingston. "This is a great product for someone looking to upgrade their gaming system at an affordable price."
HyperX FURY memory is available in 4GB and 8GB modules as well as 8GB and 16GB kits of two. It is backed by a lifetime warranty, free technical support and legendary Kingston reliability.
HyperX is the high-performance product division of Kingston Technology encompassing high-speed DDR3 memory, SSDs, USB Flash drives, and headsets. Targeted at gamers, overclockers and enthusiasts, HyperX is known throughout the world for quality, performance and innovation. HyperX is committed to eSports as it sponsors over 20 teams globally and is the main sponsor of Intel Extreme Masters. HyperX can be found at many shows including China Joy, PAX, Davao Cyber Expo, and TGS & Big Fest.
For more information visit the HyperX home page.
HyperX FURY Memory Features and Specifications:
·        PnP:  Plug and Play automatically overclocks the memory up to the system maximum specs
·        Capacities: 4GB singles, 8GB singles, 8GB kit, 16GB kit
·        Frequency*: 1333Mhz, 1600Mhz, 1866Mhz
·        CAS Latency:  9, 10
·        Voltage: 1.5V
·        Heatspreader: Stylish and aggressive in blue/black/red/white
·        PCB:  Black
·        Reliable:  100% tested
·        Guaranteed:  Lifetime warranty
                  HyperX FURY*
White
Black
Red
Blue
Description
4GB   DIMM 1333
HX313C9FW/4
HX313C9FB/4
HX313C9FR/4
HX313C9F/4
8GB   DIMM 1333
HX313C9FW/8
HX313C9FB/8
HX313C9FR/8
HX313C9F/8
8GB   Kit of 2 1333
HX313C9FWK2/8
HX313C9FBK2/8
HX313C9FRK2/8
HX313C9FK2/8
16GB   Kit of 2 1333
HX313C9FWK2/16
HX313C9FBK2/16
HX313C9FRK2/16
HX313C9FK2/16
4GB   DIMM 1600
HX316C10FW/4
HX316C10FB/4
HX316C10FR/4
HX316C10F/4
8GB   DIMM 1600
HX316C10FW/8
HX316C10FB/8
HX316C10FR/8
HX316C10F/8
8GB   Kit of 2 1600
HX316C10FWK2/8
HX316C10FBK2/8
HX316C10FRK2/8
HX316C10FK2/8
16GB   Kit of 2 1600
HX316C10FWK2/16
HX316C10FBK2/16
HX316C10FRK2/16
HX316C10FK2/16
4GB   DIMM 1866
HX318C10FW/4
HX318C10FB/4
HX318C10FR/4
HX318C10F/4
8GB   DIMM1866
HX318C10FW/8
HX318C10FB/8
HX318C10FR/8
HX318C10F/8
8GB   Kit of 2 1866
HX318C10FWK2/8
HX318C10FBK2/8
HX318C10FRK2/8
HX318C10FK2/8
16GB   Kit of 2 1866
HX318C10FWK2/16
HX318C10FBK2/16
HX318C10FRK2/16
HX318C10FK2/16
HyperX can be found on:
YouTube: http://www.youtube.com/kingstonhyperx
Facebook: http://www.facebook.com/hyperxcommunity
About HyperX
HyperX® is a division of Kingston Technology Company, Inc., the world's largest independent memory manufacturer. Established in 2002, HyperX is headquartered in Fountain Valley, California, USA. For more information, please visit http://www.kingston.com/en/hyperx/.