Hardware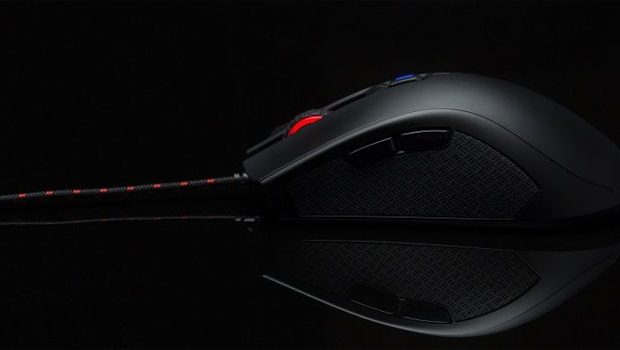 Published on October 9th, 2017 | by Tony Smith
HyperX Pulsefire FPS Gaming Mouse Review
Summary: The HyperX Pulsefire FPS Gaming Mouse provides some excellent responsiveness and 'clicks' for first person shooters, especially on a budget!
Like a cowboy, you need a decent gun and when it comes to first person shooters, you need a good mouse and Impulse Gamer was given the chance to review the new HyperX Pulsefire FPS Gaming Mouse which comes with some great features and specifications. So f you're looking for a trusty gaming mouse for your artillery, the Pulsefire has been specifically designed for gaming and boasts some unparalleled accuracy thanks to its patented Pixart 3310 sensor and very responsive buttons thanks to the Omron switches.
So let's check out the features of the Pulsefire to see what makes it tick;
Pixart 3310 sensor and four DPI presets provide extreme accuracy for all FPS playstyles
Comfortable ergonomic mouse design with slip-resistant grip
Lightweight 95g FPS mouse with optimal weight distribution
Six-button mouse featuring ultra-responsive Omron switches
Extra-large mouse skates for smooth movement
Braided Cable to prevent fraying
Large mouse skates help provide smooth, fluid movement
The first thing that I noticed about the HyperX Pulsefire FPS Gaming Mouse out of the box (it's also a very impressive packed product) was its gaming inspired design that really makes it stand apart from its competitors. Furthermore, it's quite an ergonomic mouse that actually feels very comfortable in your hand (right) and the buttons are in the right locations. With six-buttons, most gamers will find this more than ample and I also like the Omron switches felt very responsive and did increase my speed. Add in textures on the side for increased control over the Pulsefire plus extra-large skates to help glide the mouse over your pad and you have everything you need in terms of a good design.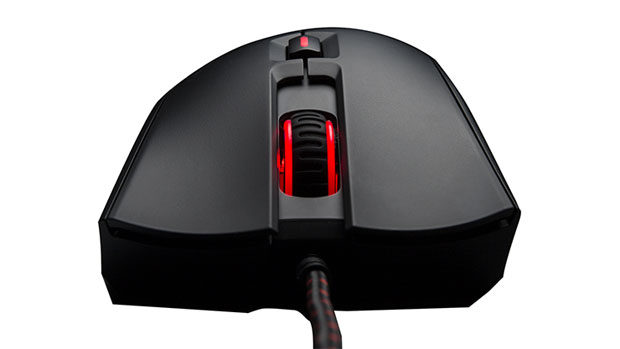 Specifications
Ergonomic:
Right handed
Sensor:
Pixart PMW3310
Resolution:
400/800/1600/3200 DPI
Speed:
130ips
Acceleration:
30g
Buttons:
6
Left / Right buttons switches:
Omron
Left / Right buttons durability:
20 million clicks
Backlight:
Single color, Red
Connection type:
USB 2.0
Polling rate:
1000Hz
USB data format:
16 bits/axis
Dynamic coefficient of friction:
0.16µ1
Static coefficient of friction:
0.21µ1
Cable type:
Braided
Weight (without cable):
95g
Weight (with cable):
120g
Dimensions:
Length: 127.54mm
Height: 41.91mm
Width: 71.07mm
The HyperX Pulsefire FPS Gaming Mouse works straight out of the box and supports USB 2.0 with a 1.8 metre long cable. Furthermore, HyperX have also added the ability to change the DPI on the fly which includes 400, 800, 1600 and 3200. Under the hood, the Pulsefire has a speed of 130ips, acceleration of 30g and a polling rate of 1000Hz. I was also surprised by the size of the mouse which measures at 127.5 x 41.9 x 71.0 millimeters and feels very comfortable. According to HyperX the Omron switches will last 20 million clicks!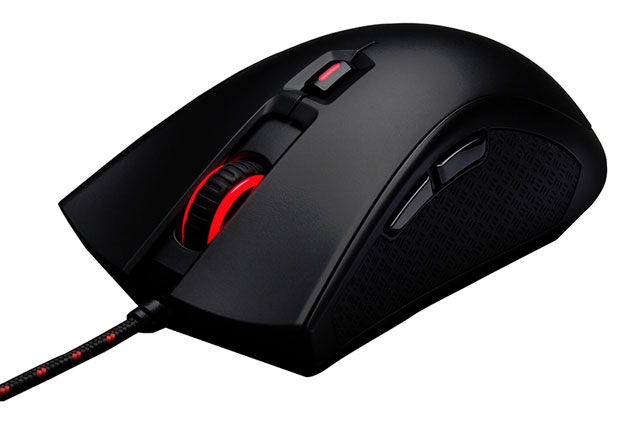 Part of the aesthetics is that the Pulsefire is backlit with RED LEDs, including the DPI selector which helps change this setting quite easy on the fly. Inside the box is the mouse itself plus a quick start guide. Installation is pretty much non-existent as it simply plugs into your USB 2.0 port and presto, you're ready to play games with an extra lever of support. Of course if you're a gaming hack, the mouse may make you a little better! :)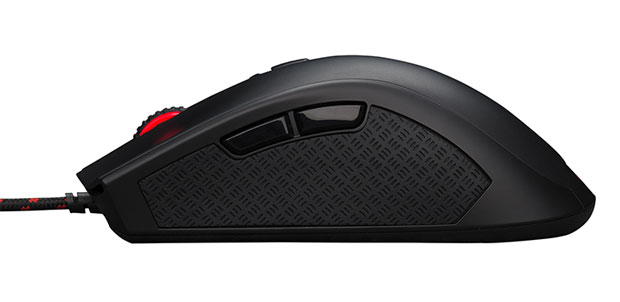 Once our Windows 10 system detected the Pulsefire, we were ready to rock 'n' roll. In terms of navigating the operating system, surfing the net, using the Windows Office Suite and Adobe Photoshop, the mouse performed exceptionally well, particularly with Photoshop which needed an extra layer of accuracy. It should be noted that this mouse for me was a palm/claw hybrid which is perfect in my books. With that said, the scroll wheel had enough movement and control to very useful.
However before I jumped into some first person shooter action, I tested the Pulsefire with StarCraft 2 and Diablo III with both titles requiring an element of accuracy and whether I was killing the hoardes of hell, casting spells, creating units or moving my Terran army, I found the mouse very responsive. Furthermore the button placement worked well, especially with those additional controls needed to fine-tune your strategy experience.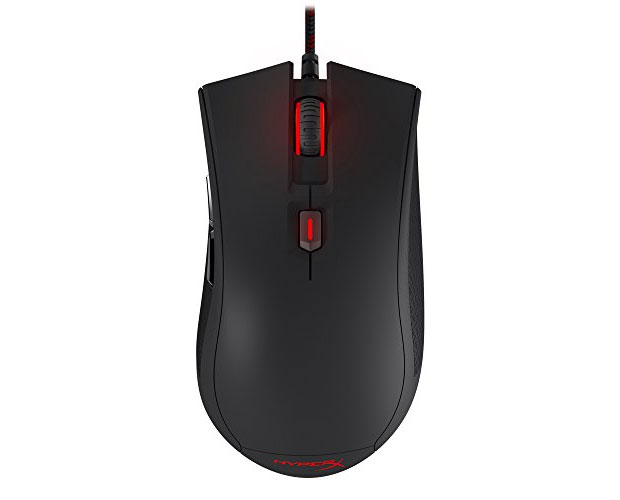 Next up was Battlefield 1 that allows up to 64-players online for some truly epic first person shooter action. My accuracy in Battlefield 1 definitely improved, especially when using long-ranged weapons, however I still had my butt kicked by a small posse of players. Nonetheless, the Pulsefire felt very good to use for long periods, the buttons seemed quite fast and responsive and the ability to change the DPI definitely helped on the battlefield. Other FPS' included Doom, Star Wars Battlefront and Call of Duty: Infinite Warfare with the mouse working very well in these games. The only thing lacking from this product is software to set your own macros but it's a small price to pay for such an accurate mouse.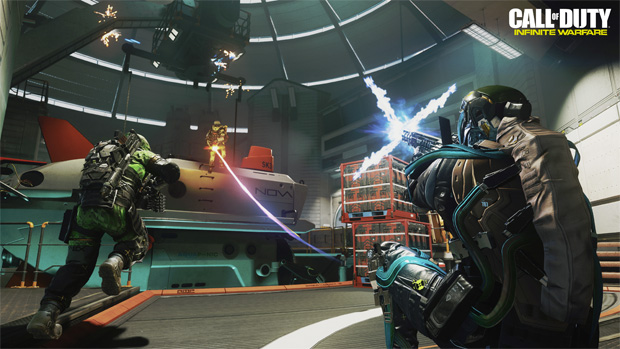 Final Thoughts?
For the price, the HyperX Pulsefire FPS Gaming Mouse is exceptional value and offers gamers on a budget a great item to help increase their accuracy and control on and off the gaming field. More importantly, it's quite comfortable, has excellent responsiveness and the optical sensor and Omrom switches adds to the overall quality and performance of this product.
Recommended!