Hardware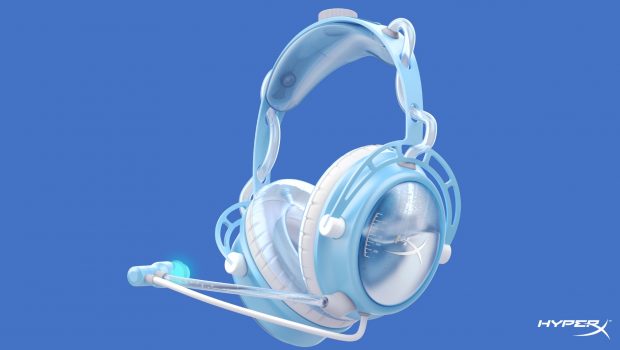 Published on April 1st, 2023 | by Admin
HyperX Helps Gamers "Stay Hydrated" with New Cloud2O Hydration Headset
HyperX, the gaming peripherals team at HP Inc. and brand leader in gaming and esports, today announced the HyperX Cloud2O Hydration Headset. Inspired by the commonly used gaming phrase, "stay hydrated", the headset is here just in time for April 1.
Dehydration can cause headaches and fatigue that can take you out of the zone when playing your favorite games. This knowledge led to the wholesome slogan within the gaming community of "stay hydrated." After all, if water is equal to life, and you believe gaming is equal to life, then logically water is equal to gaming. Cloud2O is a perfect solution for gamers who often need a little reminder to hydrate before they dydrate.1 It's easy to get distracted during intense, all-day gaming sessions, so Cloud2O reminds you when it's time to take a sip. HyperX's patented swerve technology will swivel a conveniently placed drinking tube into position, allowing gamers quick access to their drink of choice from the reservoir on the earcup.
HyperX NGENUITY software will allow you to customize hydration reminder intervals and check reservoir levels. Getting too heated? You can even configure NGENUITY to cool you down with a spray of water when you exceed mic input thresholds because you're raging too hard.
Pricing and availability have not been set for this aquatic wonder. And of course, this is an April Fool's Day announcement.
1 Dydrate, this is what happens if you don't hydrate and someone is a split second quicker than you while playing your favorite game.