Hardware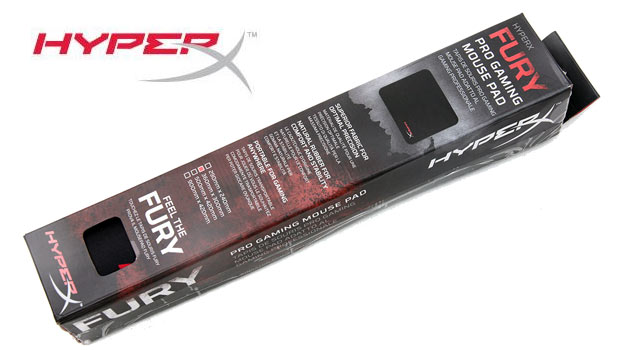 Published on May 20th, 2015 | by James Wright
HyperX FURY Pro Gaming Mouse Pad Review
Summary: The HyperX FURY Pro Gaming Mouse Pad offers gamers a very smooth mouse experience that is ideal for gaming
HyperX FURY Pro Gaming Mouse Pad
Company: Kingston
Product: Gaming  Mouse Pad
Size: From 240mm x 290mm (Reviewed 500mm x 420mm)
Price: From $15
Reviewer: James Wright
The most important aspect to gaming is the components of your PC, followed by the keyboard and mouse. However a decent mouse pad can also improve your hit rate which is where the HyperX FURY Pro Gaming Mouse Pad comes into play and it really delivers in this regard.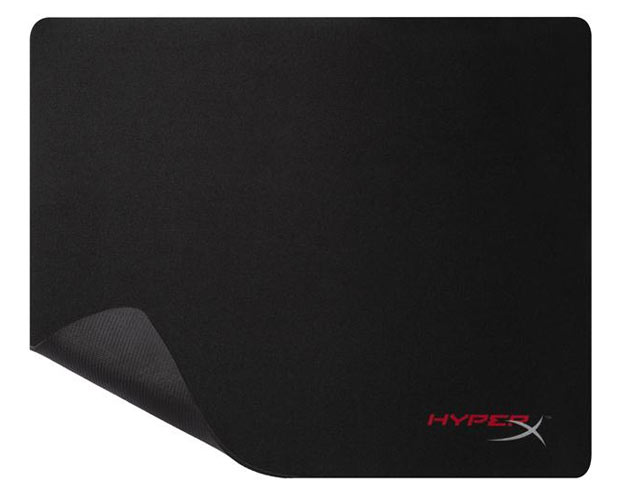 Available in four different sizes that is dependent on both your gaming needs and space available on the desk, the HyperX FURY Pro Gaming Mouse Pad is made from a high quality fabric that is not only sturdy but easily allows your mouse to slide over the pad.
Features
Quality — reduced friction surface providing higher speed and control
Comfort — soft cloth surface and padding for your wrist
Variety of sizes — to fit most game play styles and space requirements
Portable and robust — easy to roll up and resistant to wear and tear
Guaranteed — 2-year warranty, free technical support
In order to review this product, Kingston sent us their second largest HyperX FURY Pro Gaming Mouse Pad which measures at a whopping 420mm x 500mm with some gamers labelling the larger products as deskpads due to their size.
The product is also well packed by Kingston that once removed and rolled out is ready to use. In terms of design, the item is quite minimalistic but has the HyperX logo located at the bottom of the pad. With that said, you really don't want any images or distractions on the mouse pad and the shade of black is perfect for gamers. It also rolls up quite easy and the material does seem very sturdy.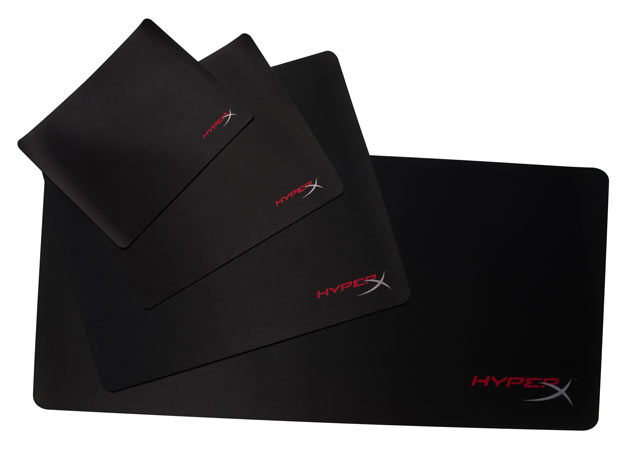 The mouse pad is also quite thin and measures at 4mm in thickness so you will have no issues while using this product. Even though it is quite thin, the backing of the product keeps the mouse pad almost glued to your desk. With that said, it's almost like it's part of the desk which is where the HyperX FURY Pro Gaming Mouse Pad shines.
Personally, I would love to have a desk made from this fabric but given that this is not realistic, the HyperX FURY Pro Gaming Mouse Pad is more than enough, especially the extra-large version. In terms of usage, the HyperX FURY Pro Gaming Mouse Pad worked really well with my mouse and although I couldn't tell the difference with my current gaming mouse pad, the Kingston one felt just as good.
Even so, it's definitely far superior than standard mouse pads as the mouse definitely glides better over the fabric. So whether I was playing Dragon Age 3, The Witcher 3 Wild Hunt or Call of Duty, everything just felt right. It also worked quite well with real-time strategies games like Warcraft II and Diablo II.
This accuracy also relates to non-gaming activities like surfing the net, using Adobe Photoshop and everyday office use like Excel and Word. I really noticed the difference using Adobe Photoshop when I was creating some new designs that required additional sensitivity. The HyperX FURY Pro Gaming Mouse Pad even has a two-year warranty plus free technical support and if anyone ever used this feature, I would love to hear the recording from Kingston.
Final Thoughts?
I found the HyperX FURY Pro Gaming Mouse Pad a great gaming accessory that offers gamers four different sizing choices. I test this product on two different gaming mouse and tracking was far superior than stock standard mouse pads.
I also liked the minimalistic design that offered some great responsiveness and its rubber/fabric design not only feels nice to use but may give you that slight edge that you're looking for. Best of all, it's quite affordably priced and perfect for both hardcore and casual gamers.
Specifications
Sizes: S, M, L, XL
Thickness: 3-4mm
Width x Length:
S: 240mm x 290mm (9.44 x 11.41 in.)
M: 300mm x 360mm (11.81 x 14.14 in.)
L: 420mm x 500mm (16.53 x 19.68 in.)
XL: 420mm x 900mm (16.53 x 35.43)
Approximate weight:
S: 116 grams
M: 188 grams
L: 426 grams
XL: 790 grams
Material: Cloth, rubber