Hardware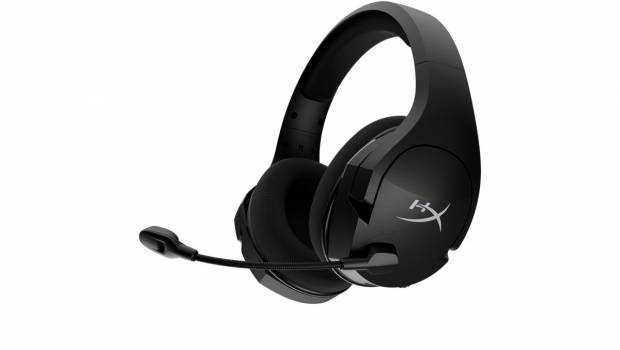 Published on May 20th, 2020 | by Adrian Gunning
HyperX Expands HyperX Stinger Headset Lineup with Two New Gaming Headsets
HyperX, the gaming division of Kingston Technology Company, today announced the release of two new headsets in the HyperX Cloud Stinger family, HyperX Cloud StingerTM Core + 7.1 and HyperX Cloud StingerTM Core Wireless + 7.1 Gaming Headset. Both new Cloud Stinger Core headsets now feature 7.1 virtual surround sound1 via NGENUITY software.
"HyperX is excited to expand its Cloud Stinger gaming headset family with two new 7.1 surround sound headsets for gamers looking for an economic headset," said HyperX. "With students, parents and gamers working and playing at home more than ever, HyperX has expanded the Stinger product line to offer more affordable headsets."
The HyperX Cloud Stinger Core + 7.1 and Cloud Stinger Core wireless + 7.1 both offer virtual surround sound to provide a more immersive in-game audio experience. 40mm directional drivers deliver high-quality sound with pinpoint audio precision. Both Stinger Core + 7.1 headsets feature a lightweight design, with each headset weighing in at just under 245 grams. Both headsets utilise adjustable steel sliders, intuitive volume control on the headset earcup, and a swivel-to-mute noise-canceling microphone.
HyperX Cloud Stinger Core Wireless + 7.1 headset provides freedom from cords with a reliable 2.4Ghz wireless connection. With a range of 20m2 and a battery life of 17 hours3, the Stinger Core + Wireless 7.1 offers a cord-free gaming experience at an economical price.
With the addition of wired and wireless Cloud Stinger Core 7.1, HyperX now provides a range of Stinger selections from stereo to 7.1 versions. Known for high-quality audio, lightweight design, and durably built, the HyperX Cloud Stinger family is a fantastic option for gamers starting out on their adventures. Whether you play on PC, PlayStation, or Xbox, there's a headset in the Stinger family that's designed for you and optimised for the way you play. For more information about HyperX Cloud Stinger series, please visit the Stinger family page.
Availability
The Cloud Stinger Core + 7.1 gaming headsets are backed by a 2-year warranty. The HyperX Cloud Stinger Core + 7.1 gaming headset is available for 109 AUD and HyperX Cloud Stinger Core wireless gaming headset + 7.1 is available for 169 AUD. For more information on the Cloud Stinger Core +7.1 headset lineup and global availability, please visit the Cloud Stinger Core + 7.1 product page.