Hardware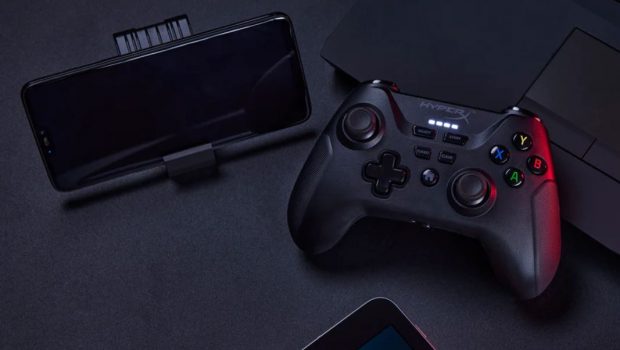 Published on June 22nd, 2022 | by Tony Smith
HyperX Clutch Wireless Controller Review #Android #PC
Summary: The HyperX Clutch Wireless Controller for Android and PC is no clutch but rather delivers a console-like experience.
Channeling it's inner Xbox vibe comes the Clutch Wireless Gaming Controller for Android and PC from HyperX!
With easy wireless connectivity via Bluetooth or a 2.4Ghz dongle, including a wired USB-C connection, an in-built rechargeable 600mAh battery plus a smartphone holder, this dual controller is affordably priced at just $79AUD (June 2022).
Another highlight of this controller is the build quality which feels well-built and mirrors the design of the Xbox controller with responsive buttons, triggers and D-pad navigation. In terms of battery and depending on game or wireless connection, the HyperX Clutch will give you up to 19 hours of cord free gaming.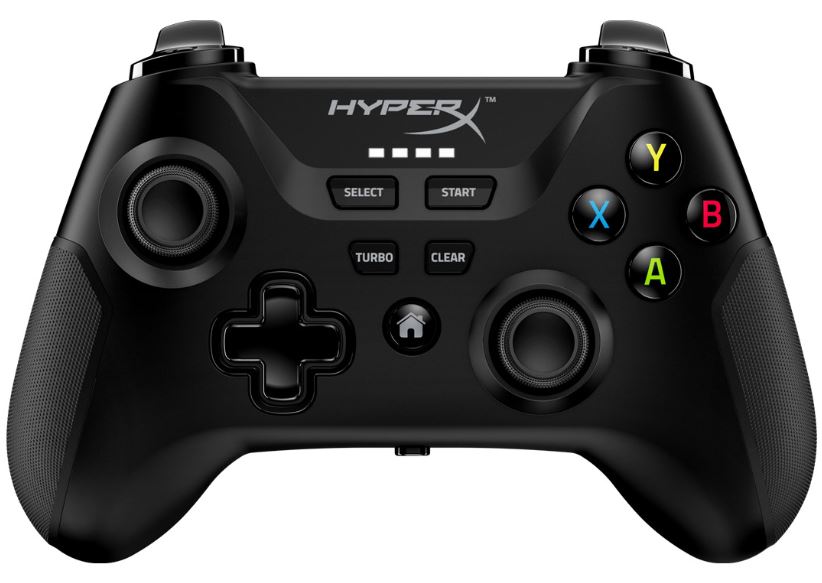 Box Contents
HyperX Clutch Wireless Controller
Mobile Clip
Quick Start Guide
USB-C to USB-A cable
2.4Ghz Dongle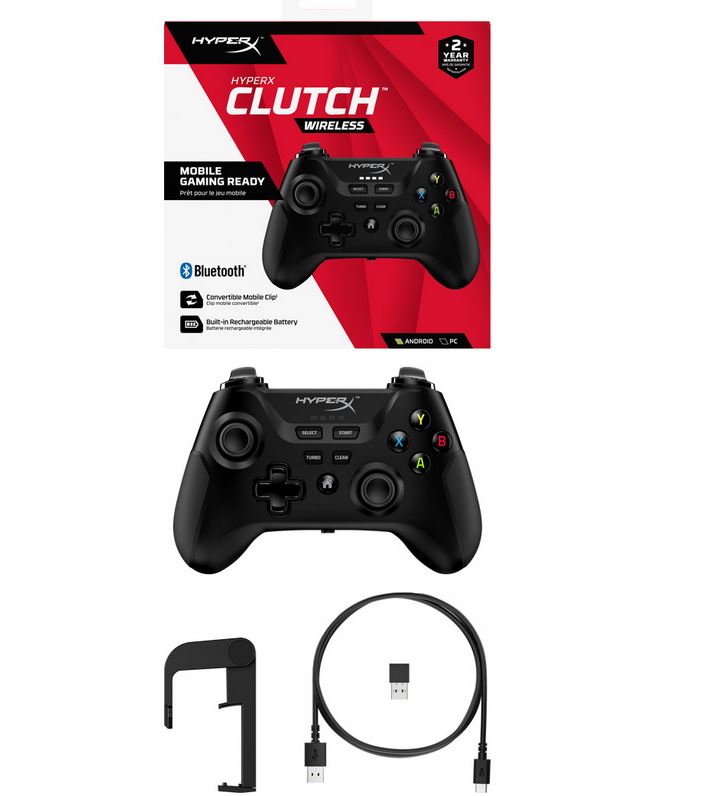 In terms of design, the controller is a good size that is very ergonomic and you don't get cramped fingers or hands using it. It also has textured grips on the side for additional control over the device, especially when the action heats up and it is a very light controller at just 270 grams.
Layout wise, there are two clickable analog sticks on the front, a D-pad, four buttons (X, Y, B, A), four triggers plus select, start, turbo, clear and home buttons. If you're an Xbox gamer, your gaming memory muscle memory will click in so you don't need to learn all the controls again.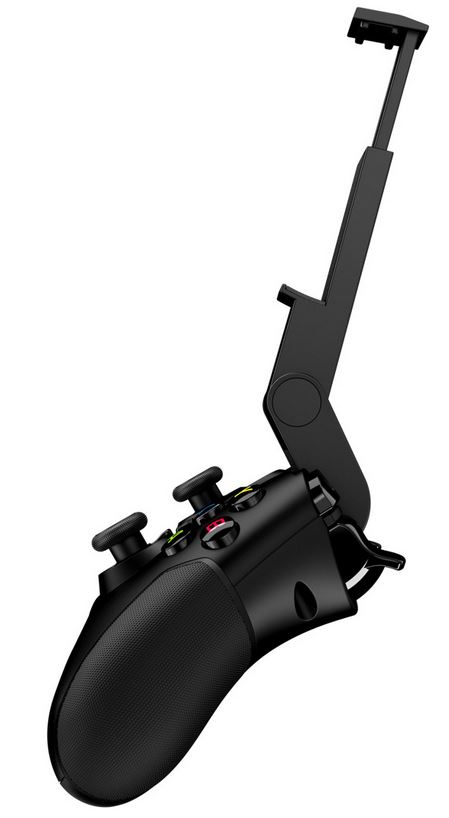 HyperX Clutch Wireless Controller Specifications
Connection type
2.4GHz wireless / Bluetooth / wired
Compatibility
Android, PC
Battery life
Up to 19 hours
Actual battery life will vary with use and will naturally decrease with time and usage.
Battery capacity
600mAh
Length
110.3mm
Height
75.1mm
Width
155.6mm
Mobile clip dimensions
41mm – 86mm
Weight (without cable)
270g
Cable type and length
Detachable USB-C cable, 2.95m
Note
Dimensions and weight are specificed with phone clip installed.
Mortal Kombat, PC
PC gamers are spoiled for connectivity that includes wired and wireless via the included dongle. While the USB-C wired connection will give you the best responsiveness, the connectivity via the USB dongle also won't give you any issues and is great if you just want to lounge back and play.
Once connected to your PC, games will immediately work and I tried the Hyper X Clutch with Halo Infinite, Forza Horizon 5 and Microsoft Flight Simulator and this gaming controller provided no issues at all in never missing a beat.
Another test was with Mortal Kombat 11 which requires a responsive connection and again, I successfully managed to defeat all my enemies such as Sub Zero, Kitana and Kronika, "The Queen of Rage Quits".
In order to swap between wireless formats, there is a switch on the back that allows you to change between USB-C, 2.4Ghz and Bluetooth.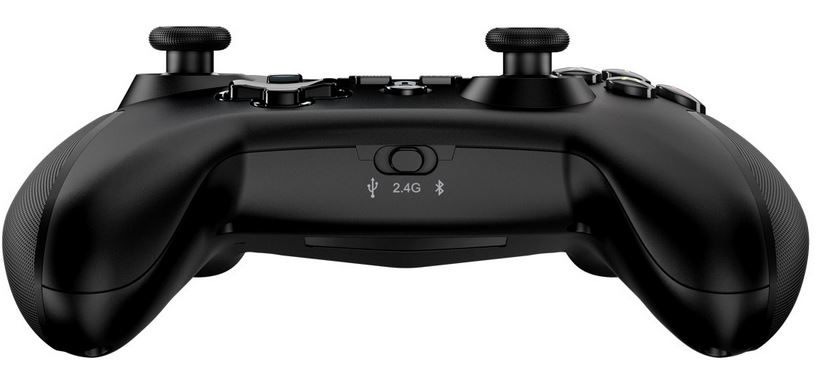 On an Android device, Bluetooth is obviously the choice for wireless and by turning the controller on, all you need to do is search for the Clutch Wireless and once paired, all games that support external game controls will automatically pick up this device.
Compared to touch screen gaming which for most titles is horrendous or overtly simplified, the HyperX Clutch Wireless Controller really turns your smartphone into a mini games consoles.
Titles such as Dead Cells (which is amazing), Streets of Rage and GRID Autosport were fantastic with this controller and again made it feel like you were playing a console title and if that was the goal from HyperX, then they have definitely succeeded.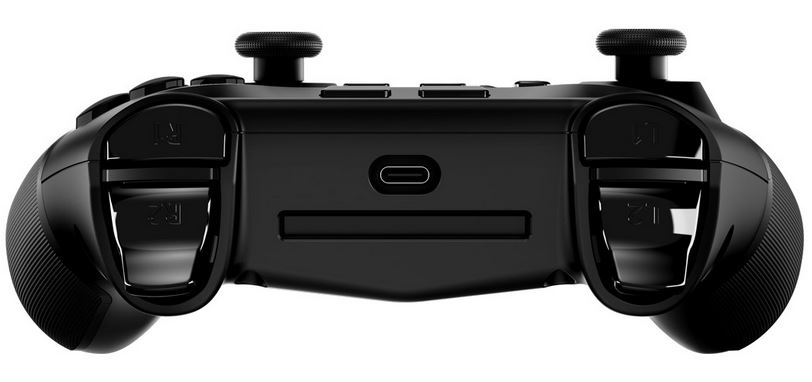 In relation to the mobile gaming, the mobile clip works well and your smartphone simply clicks into the holder. You can also adjust the angles which is good and if you have a larger smartphone, it may be a little top heavy.
While it is great for gaming on the go, streaming it to your TV makes for that perfect console experience. If you find the clip a little annoying, you can use the clip as a stand which removes the heaviness of your smartphone.
Furthermore, if you have an Xbox Series X console, you can play games directly to your Android smartphone via cloud gaming or direct from your console via the Clutch Wireless. Charging is done via the USB-C cable and on the controller there are 4 LED's that indicate the battery life of the Hyper Clutch Wireless Controller.

Dead Cells, Android
Final Thoughts?
For just $79AUD (June 2022), the HyperX Clutch Wireless Controller for Android and PC is exceptional value for money with a decent overall build quality and responsive controls. The ability of three different connections is also a bonus and if your a PC and Android gamer, this device will easily become your go-to controller. Lastly, it comes with a 2-year warranty for additional peace of gaming mind.
Recommended!