Hardware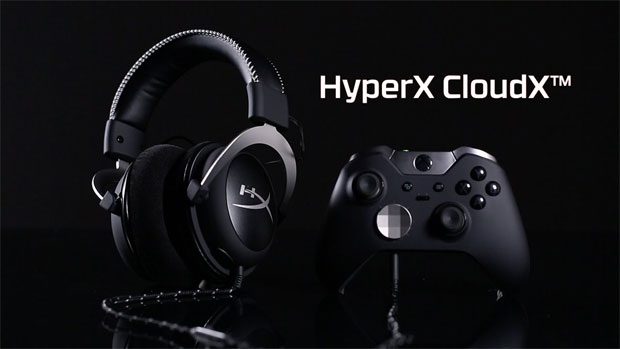 Published on August 1st, 2016 | by James Wright
HyperX CloudX Pro Gaming Headset Review
Summary: The HyperX CloudX Pro Gaming Headset is ideal for both XBox One and PC gamers who want decent audio at an affordable cost!
The XBox One is a great gaming console and it's great that Microsoft continue to develop the capabilities and features of this next-gen multimedia tool… So with a new XBox One coming out with 4K capabilities plus the 'Scorpio' next year, it's definitely a good time to be a Microsoft gamer and to compliment both current and future consoles, HyperX have just released their latest product, the CloudX Pro Gaming Headset that supports both the XBox One and the PC. As it's an official XBox product, it even supports the Elite Wireless controller.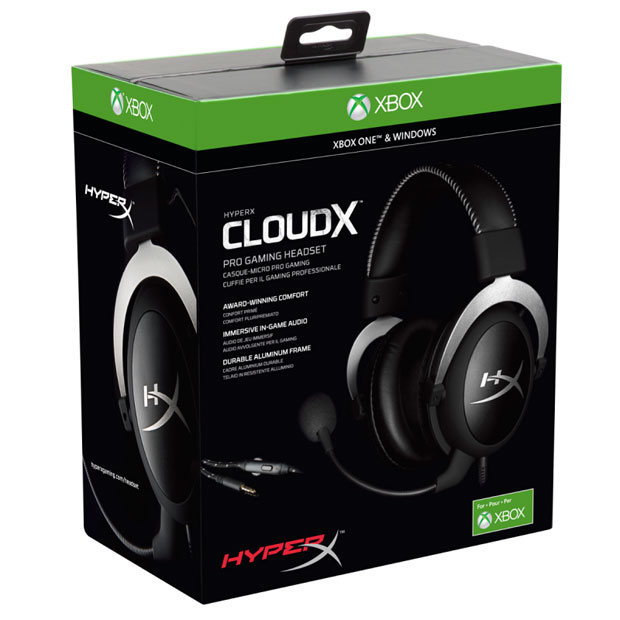 Features
Official Xbox licensed headset
Award-winning total comfort
Immersive in-game audio
Solid, durable aluminum frame
In-line audio control
Detachable noise-cancellation microphone
Hard shell carrying case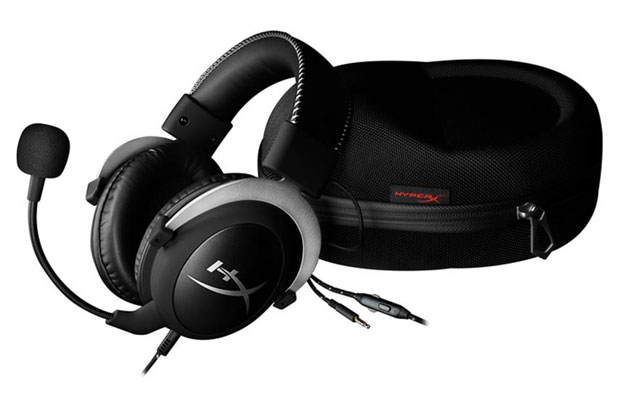 Out of the box, the first thing that I noticed about the HyperX CloudX Pro Gaming Headset was its professional and sturdy build which also weighs in at just 309 grams. Another highlight of this headset is that it's quite comfortable to wear thanks to the memory foam headband and the ear cups. The ear cups also fit around your ear quite well which not only reduces background sound but enhances the in-game audio. Furthermore, the product comes with a hardcover case which neatly fits the CloudX into it, including all its accessories plus its lengthy 2 metre extension cable with in-line controls.
In terms of audio quality, the headset features powerful 53mm drivers that produces distorted free audio and whether I was playing Star Wars Battlefront, The Witcher 3: Blood & Wine, listening to music or watching movies, levels were good with exceptional audio clarity. Sure it can become a little muffled when the volume is too loud but for us, this was a moot point. As mentioned, the earcups also fit quite comfortably around my ears which once again helps reduce background noise but also enhances audio.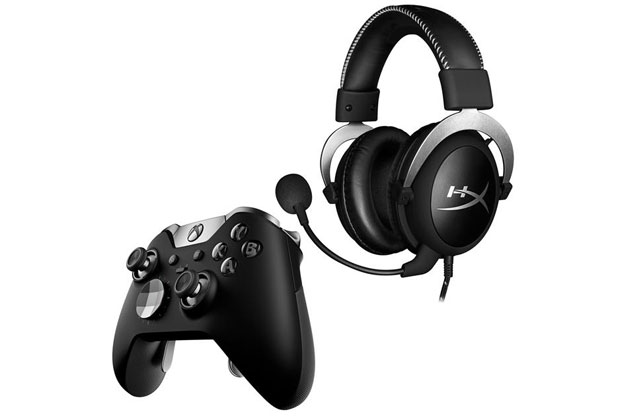 Headphone Specifications
Driver: Dynamic, 53mm with neodymium magnets
Type: Circumaural, Closed back
Frequency Response: 15Hz–25,000 Hz
Impedance: 60 Ω
Sound pressure level: 98dBSPL/mW at 1kHz
T.H.D.: < 2%
Input power: Rated 150mW, Maximum 300mW
Microphone Specifications
Element: Electret condenser microphone
Polar pattern: Uni-directional, Noise-canceling
Frequency Response: 50Hz-18,000 Hz
Sensitivity: -39dBV (0dB=1V/Pa,1kHz)
For online gaming, the HyperX CloudX Pro Gaming Headset does come with a uni-directional noise cancelling detachable microphone which can easily be positioned thanks to its flexibility. We tested this feature around the office and the mic does a great job at minimising background noise with everyone noting how clear the audio was for the wearer. Needless to say, some microphones capture too much background noise but thankfully on the CloudX, this wasn't an issue for us.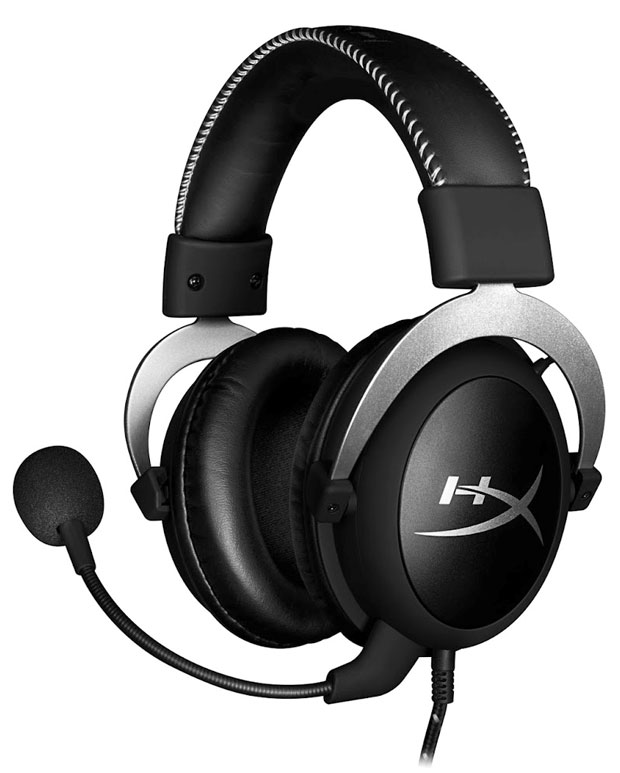 Although this headset is only stereo (stereo is still good) and doesn't feature surround sound, it still does an excellent job and making sure the gamer knows which direction the audio is coming from. This is great for first person shooters such as Destiny or Call of Duty because it immediately allows you to pinpoint what's going on in the game without jeopardising your life. Another feature of the CloudX was enhancing the background audio which was quite noticeable in games such as The Witcher 3 or Telltale's Minecraft because wearing the headphones allowed me to hear more background sounds in the game which really draws you in.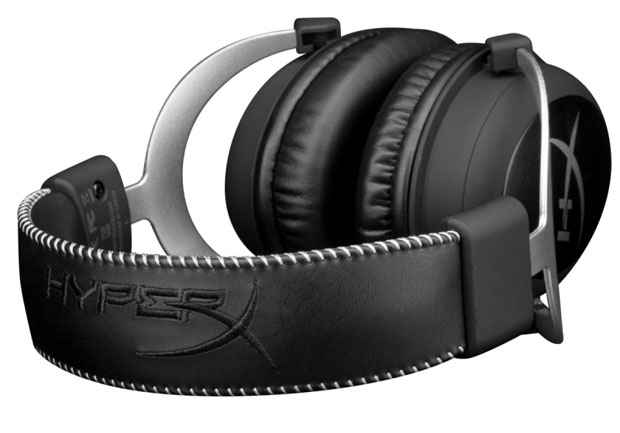 Final Thoughts?
The HyperX CloudX Pro Gaming Headset is a great product from Kingston which offers gamers good stereo sound and more importantly, a comfortable and attractive looking product that screams amer. So whether you're playing a huge Halo 5 grudge match or exploring Geralt of Rivia's Witcher universe, it can be used for either short or long games without it becoming annoying or too heavy to use. Best of all, it works straight out of the box and definitely makes it a great audio accessory for XBox One owners (and PC), whether for single-player, multiplayer or both. So if you're in the market for a gaming headset, the HyperX CloudX Pro Gaming Headset is not only affordably priced but produces decent audio as well!