Hardware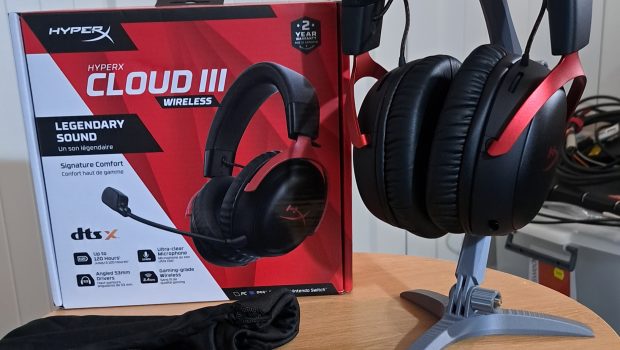 Published on September 28th, 2023 | by John Werner
HyperX Cloud 3 Wireless Gaming Headset Review @HyperX
Introduction: HyperX Cloud 3 Wireless gaming headset is a multi-platform compatible headset that matches audio quality with next level comfort and practicality. With a focus on design rather than useless gimmicks, the HyperX Cloud 3 is my personal recommendation for any gamer who is looking for a headset that can game as long as they can. Boasting a 120-hour battery life, plug and play connectivity, plus the most comfortable padding imageable, the HyperX Cloud 3 Wireless gaming headset is what you need this gaming season.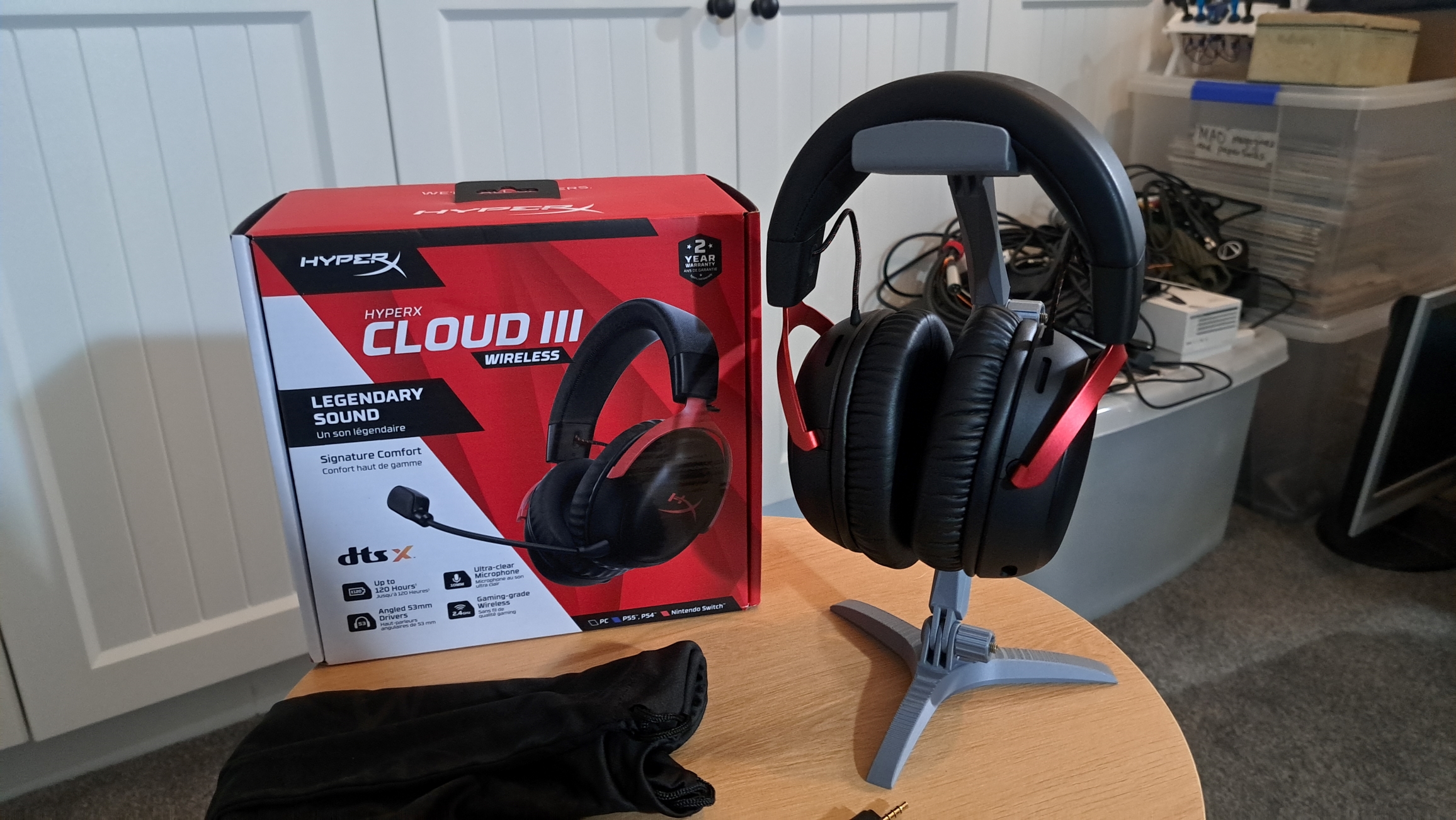 Overview
A couple of weeks ago, I visited my local optometrist for a checkup and was informed that I needed new glasses. Whilst perusing the selection of designer frames and trying to find my next groundbreaking fashion statement, I started to struggle to find anything that felt comfortable. No matter what I tried, everything felt too tight or put too much pressure on my head. If I was going to be wearing glasses most of the time, I wanted to have something that felt natural and not like I was wearing an industrial vice. After talking to the shop assistant, it was pointed out that I have a larger head than most and was directed to a selection of more suitable frames. Almost instantly, I was able to find a pair that fitted perfectly and felt very natural, which is exactly what you want for anything that you expect to wear for long periods of time. Unfortunately, we don't exactly have the same luxury when buying a gaming headset.
Trying to find a headset that is comfortable to wear for longer than an hour is an almost impossible task for anybody, especially those who wear glasses, or even sweat more than the average person. But that's what I like about the HyperX Cloud 3 Wireless gaming headset – it is as comfortable to wear with glasses as your favorite pair of trackpants. As a bloke with a decent sized skull, I have never worn a headset that matches this level of comfort and maintains it over a long period of time. Both sides of the headset cover the ears perfectly, cushioning the side of the skull with soft, yet sturdy foam padding, covered in synthetic leather. The foam is soft enough that you can take your glasses off and put them back on again without the need to remove the headset, nor adjust it's position. To add further comfort, the supporting crossbar that connects each earmuff is extremely well padded, supporting the position of the earmuffs without any discomfort. From the very moment I put them on, the HyperX Cloud 3 Wireless gaming headset felt like I was wearing a comfortable old hat that I had worn for years. None of this "wear them in" business that you get from buying new shoes, this headset was ready to go, straight out of the box.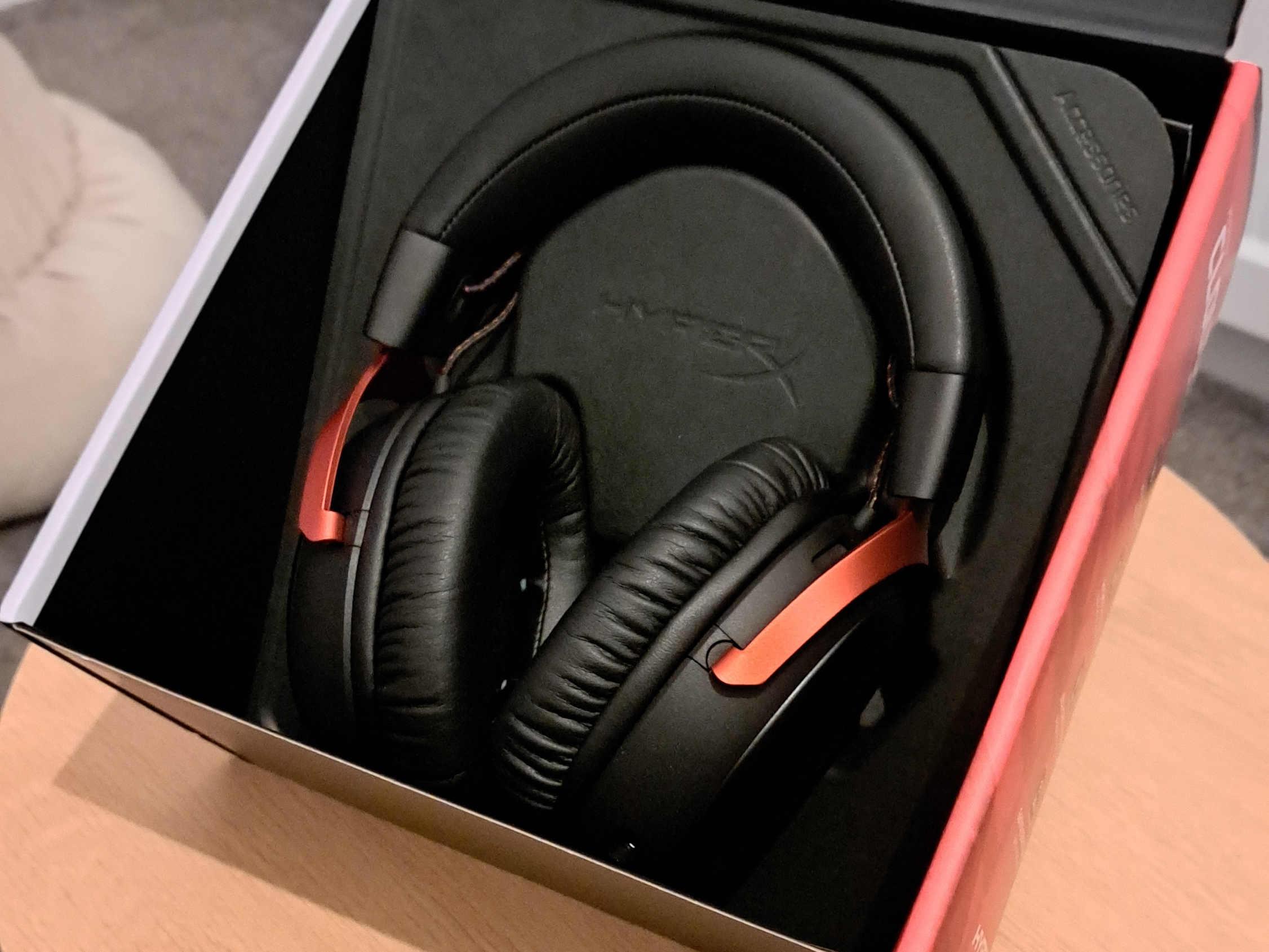 For my first test of the HyperX Cloud 3 Wireless gaming headset, I figured I would spend some time doing some base level configuration as one would expect, such as installing the latest audio drivers, setting up the specialized software, and mess about with the mixing levels. To my surprise, there was no additional setup or specialized software, the HyperX Cloud 3 literally started producing unrivalled audio quality from the moment I plugged in the USB adapter into my computer. Before I knew it, I was listening to immersive surround sound, the likes of which I hadn't experienced before. I was even more surprised to discover that YouTube videos even had that level of quality. But there I was, watching videos and hearing sounds that I didn't even know existed, it was simply breathtaking. Gaming while using the HyperX Cloud 3 Wireless gaming headset is incredible, and thanks to the USB type C adapter, the headset is compatible with most gaming platforms.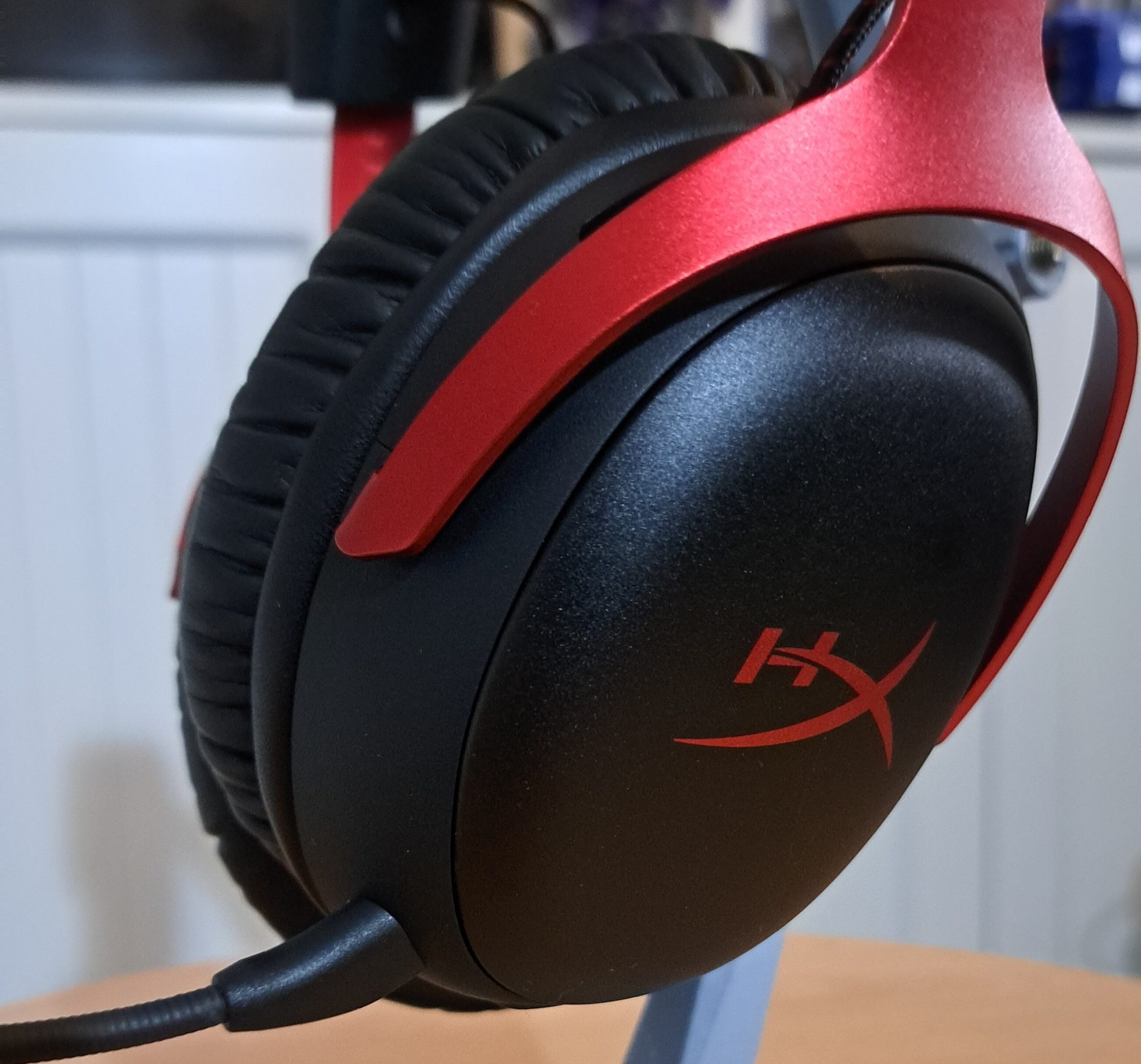 Instead of relying on a devices' built-in Bluetooth receiver, the HyperX Cloud 3 utilizes its own USB adapter, making it much quicker and easier to use on a wide range of platforms. The adapter requires a USB type C port but does come with a USB C to A adapter, making it compatible with older devices that don't have a dedicated port. Personally, I'm a fan of the USB-C receiver as it makes using the headset much easier and provides a solid audio connection to the connected devices, even when you're some distance away from the receiver. So far, I've been able to use the HyperX Cloud 3 wireless headset to stream Spotify from my laptop in my upstairs office while also mowing the lawn at the opposite end the property. Naturally, I did experience some dropouts but that's to be expected given the distance and the number of walls between the two devices, but for the most part, the audio quality didn't wavier. Additionally, I've been able to utilize the attachable microphone whilst walking around my house. It's fantastic for those situations when you need to walk to the fridge but don't want to let people know what you're doing, especially whilst on a Teams call with your boss when working from home.
Many headsets will offer you a variety of gimmicks and "unique" features, but what truly sets the HyperX Cloud 3 wireless gaming headset apart is the lack thereof. What I mean by this is that the HyperX Cloud 3 doesn't make a simple thing complicated. Located at the back of the earmuffs are the headset controls, one button for power, another to mute the microphone, and a scrolling dial for volume control. It's literally that simple. Compared to some of the other headsets I've used, it is incredibly refreshing to not have to remember which button does what. There have been plenty of times when I've used other headsets and have accidentally pressed the wrong button, turning it off mid conversation, or unmuted myself when I didn't want to be heard. The HyperX Cloud 3 doesn't have that problem, it is as simple as it gets. Even having the ability to unplug the microphone arm from the headset is fantastic – why have something hanging in front of my face if I'm not going to use it? Simply put it in the carry bag that came with the headset until you need it. If anything, the most complex feature is the built in voice that tells you if the headset has connected/disconnected from the USB receiver. Instead of getting some cryptic beeping sound, you get a real voice telling you what has just happened. Better still, pressing the power button once, and the voice will tell you the battery percentage. No more second guessing what your headset is doing or how much charge it has, the HyperX Cloud 3 will literally tell you in plain English! Better still, the volume control isn't a secondary element, if you adjust the volume using the headset, you're directly adjusting the volume of the device it's connected to.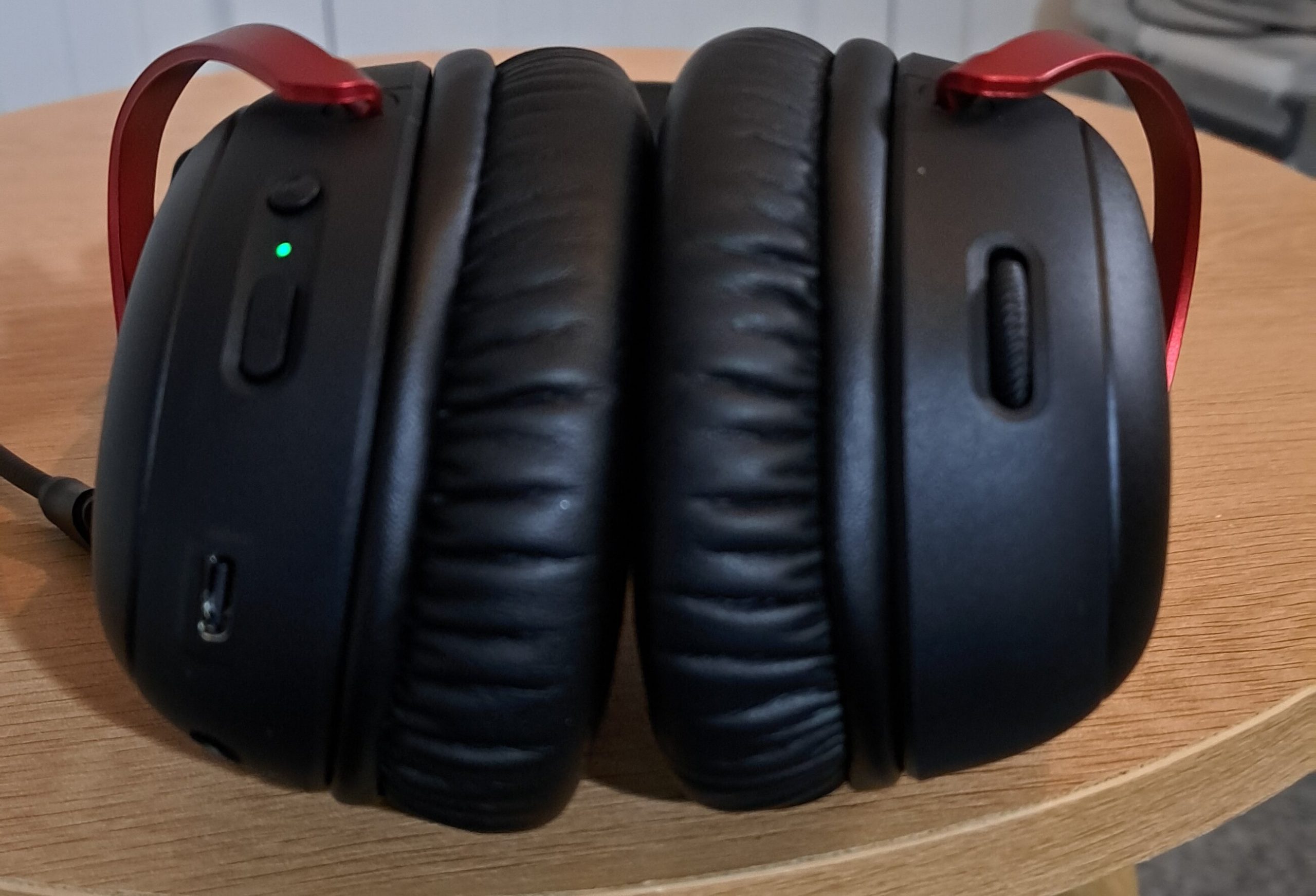 However, as much as I can rave about the HyperX Cloud 3 wireless gaming headset, it does have one slight drawback when it comes to having the microphone plugged in. Whilst using the headset to make a phone call on my android phone, I could hear myself through the headset speakers, plus any other ambient noise, such as the birds chirping outside. The microphone appears to be quite sensitive and will pick up sounds from quite a distance. On the plus side, it does mean that you don't have to have the microphone angled right in front of your mouth when talking, but it is something worth pointing out. Aside from that, the headset isn't compatible with Xbox, but it works perfectly with PC, Switch, Phones, and PlayStation 4/5.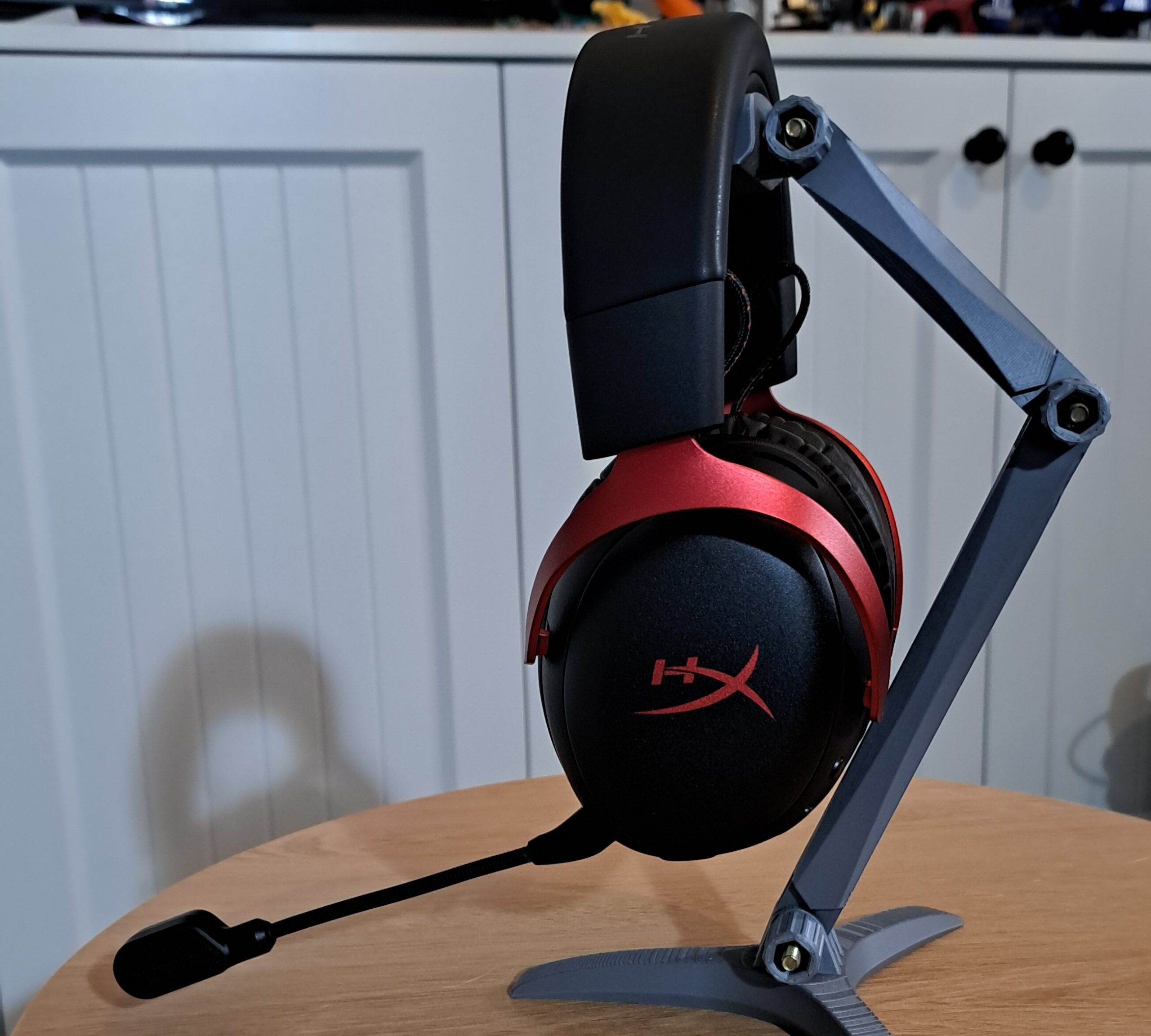 Final Thoughts?
If you want a headset that is as comfortable as it is easy to use, then the HyperX Cloud 3 wireless gaming headset is exactly what you want. Made from quality, durable, lightweight materials, the HyperX Cloud 3 is well suited for older gamers who just want a quality product that will be ready to use at the drop of a hat. The slick black and red colour scheme gives it a nice professional vibe that will look classy no matter what you're using it for. The 120-hour battery life is a huge plus, meaning that you don't have to constantly keep it on charge, which is great for those who might be on the forgetful side. I personally recommend looking into getting a HyperX Cloud 3 wireless headset if you are ever in the market for a headset that you can use for just about anything.