Games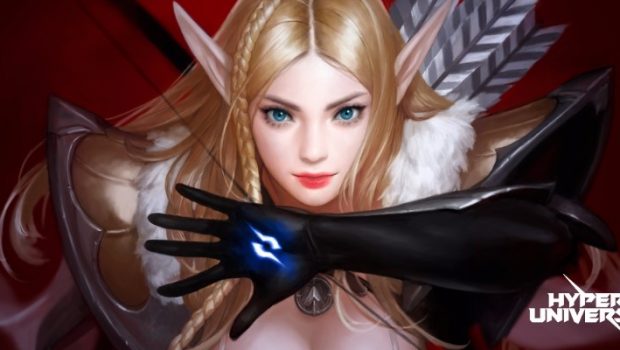 Published on August 21st, 2017 | by Admin
HYPER UNIVERSE BLASTS INTO EARLY ACCESS ON STEAM AUGUST 24
LOS ANGELES – Aug. 18, 2017 – Turning the multi-player online battle arena (MOBA) genre on its head, Nexon America's unique take on MOBAs, Hyper Universe, will enter Steam Early Access next week, beginning Thursday, Aug. 24, 2017, available in North America, South America, Europe, and Oceania.
The game will be available for $15.99, but for a limited time between Aug. 24-27 the first players to join will receive a 38% discount at Hyper Universe Steam Page. Players jumping into the Early Access will get to play 28 diverse characters (24 given, 4 earnable) called "Hypers", and the Delta Station Map, party matchmaking, and much more. Early Access players get to keep the unlocked Hypers for free and earn a special emblem.
Nexon America is also rolling out a "Founder's Program" which grants free access to Founder's Pack to honor Early Access players. Starting today, players can enter sweepstakes to be part of "Founder's Program" and win free Founder's Pack.
Featuring the unique blend of a side-scrolling fighting game with the highly strategic, team-oriented gameplay found in a MOBA, Hyper Universe's stylized look and action-oriented mayhem will challenge players in a whole new way. Check out the new Hyper Universe trailer that will get you hyped for this Early Access release.
In Hyper Universe, players will take control of one of a multitude of battle-ready "Hypers" and use their insane abilities to defeat the opposing team and bring about victory. Taking many shapes and sizes, the Hypers range from a mage who rains down giant snowmen on his enemies, to a mongoose riding astride an armored rhinoceros, to a tentacled Admiral with the power of the kraken at his call, and more.
Played using a two-handed keyboard and game controllers playable with PS4, Xbox, Logitech, and Steam, Hyper Universe challenges players with five turrets to dominate and defend across multi-level, side-scrolling maps, as they jump up and run down the ladders, bust through floors, and warp behind the enemies to save the universe. The six character classes include a Tank, Bruiser, Specialist, Striker, Support, and Assassin.
Hyper Universe can be purchased for $15.99 on Steam Early Access at http://store.steampowered.com/app/591530/Hyper_Universe/. For more information visit, http://hyperuniverse.nexon.net.