Games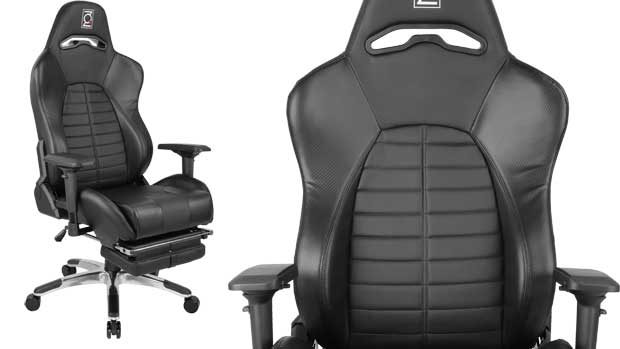 Published on November 21st, 2016 | by Andrew Bistak
Hyper Sport Series Console Gaming Office Chair Review
Summary: The Hyper Sport Series Console Gaming Office Chair provides you with some flawless features and over the top comfort!
Welcome to the next level of gaming chairs thanks to ZQRacing who offer gamers a variety of professionally designed and built products for not just comfort but longer lasting gaming. They're basically the ultimate gaming chair and something that the Australia market needed desperately. For those who went to PAX Australia this year, you may have noticed that ZQRacing were one of the sponsors of this massive gaming event but more importantly, these chairs were littered through PAX.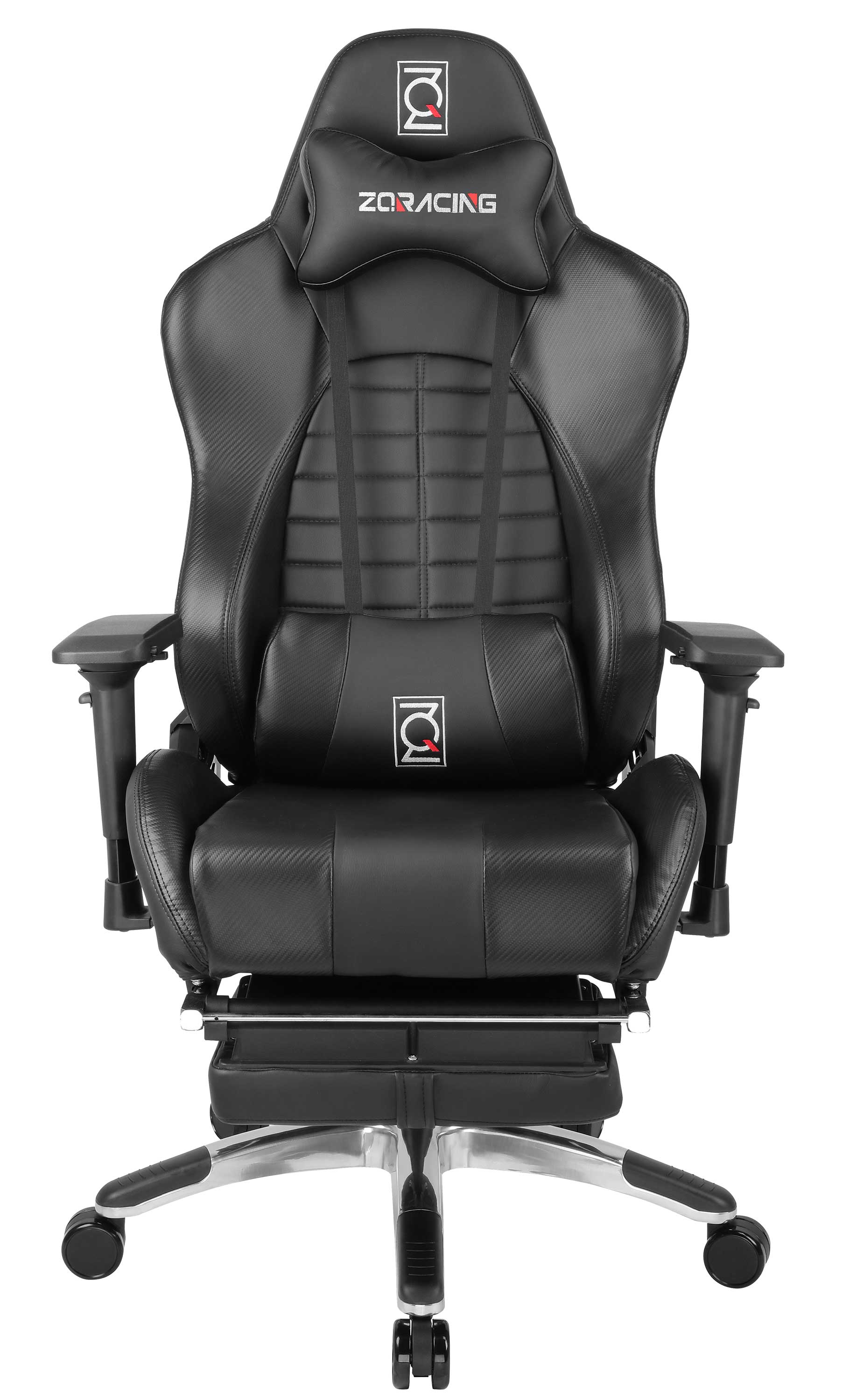 For those who didn't get to experience these chairs first hand, they are available via http://www.zqracing.com.au and Impulse Gamer was given the chance to review one of their top of the line gaming chairs with the Hyper Sport Series Console Gaming Office Chair. Given that, this product also makes the perfect office chair as well and at just under $600, it may be pricey but it boasts some extreme comfort and very clever features.
Features
Constructed from high quality and durable PU leather and vinyl
Premium ZQRacing Hydraulic Lift
Inspired by car sport seat designs
Unique internal frame-work tubular steel frame plus high density mould shaping foam padding for greater design flexibility and comfort
Upgraded light weight wheel base with durability and style
Full recline and height adjustable for every chair
Recommended for gamers and office workers to reduce risks of seating related health issues
Adjustable armrests with soft padding
Support pillows included for greater comfort
Integrated footrest included for greater comfort
Lifetime Warranty on frame, 2 years for accessories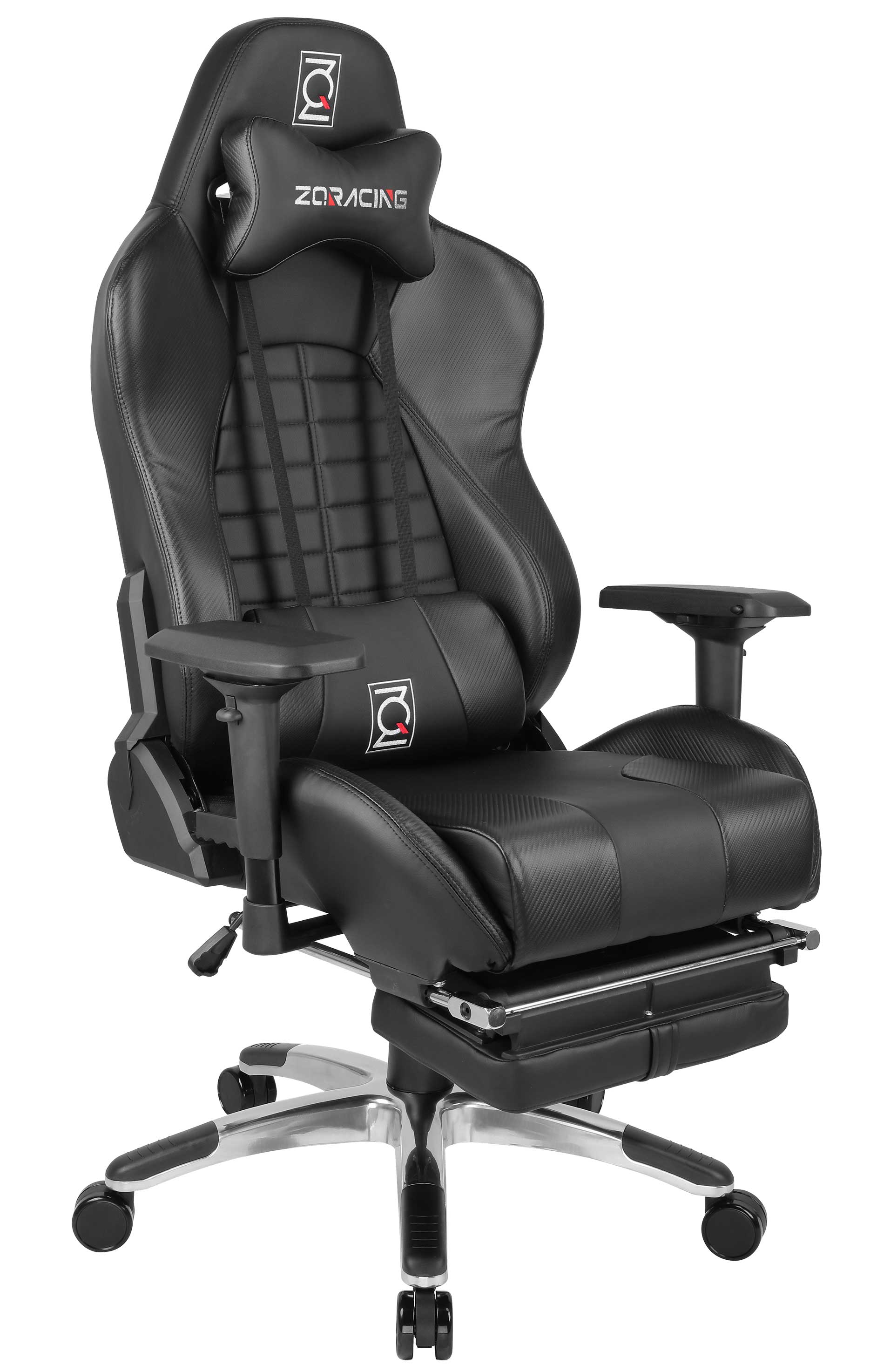 Installation of the Hyper Sport is a breeze and ZQRacing ensure that you have everything you need to put this chair together with no stress whatsoever. The chair comes with an A3 coloured poster which is the assembly instructions. The first page lists the box contents which include;
Lumbar support cushion
Head pillow
Head pillow with elastic strips connector
Control mechanism
Backrest
Wheels
Hex key tool
Star base
Telescoping cover
Gas lift cylinder
Side covers
Spare screw
Seat base
It should also be noted that the box that the Hyper Sport comes in is not only large but quite heavy so you definitely need two people to move this around. So after I took all the contents out of the box, I noticed that ZQRacing even include installation gloves. That's right, you get a pair of gloves to help with the install that ensures you don't get anything on your hand like grease but it also protects your hand while putting it together. This is a pretty clever addition!
In terms of installation, it took around 15 or so minutes to put this chair together and that was me taking my time. The only tricky part of the installation was attaching the backrest to the seat base but having an extra set of hands to line them up really assists. With that said, no other tools are required because everything pieces together with the hex key tool. Also, like other office or gaming chairs, the Hyper Sport comes with a hydraulic lift to adjust the height plus adjustable backrest but I'll get to that a little later.
So once assembled, I was quite chuffed at the quality of the chair. The Hyper Sport boasts an internal steel frame plus mould shaping foam padding that does offer some great support. The exterior of the chair is made from high quality and durable PU leather and vinyl which is stitched very well. For additional piece of mind, the Hyper Sports comes with a lifetime warranty on the metal frame plus 2-years for accessories. The catch is that it does not include normal wear and tear so I'm guessing if part of the external material ripped in everyday use, this would not be covered which I guess is fair.
After using this chair religiously for a few weeks now, I must admit that ZQRacing have really considered all aspects of gaming because the Hyper Sport is not only a very comfortable chair but it's also quite sturdy and features a wealth of features that is brimming with ergonomics. So let's talk about ergonomics first!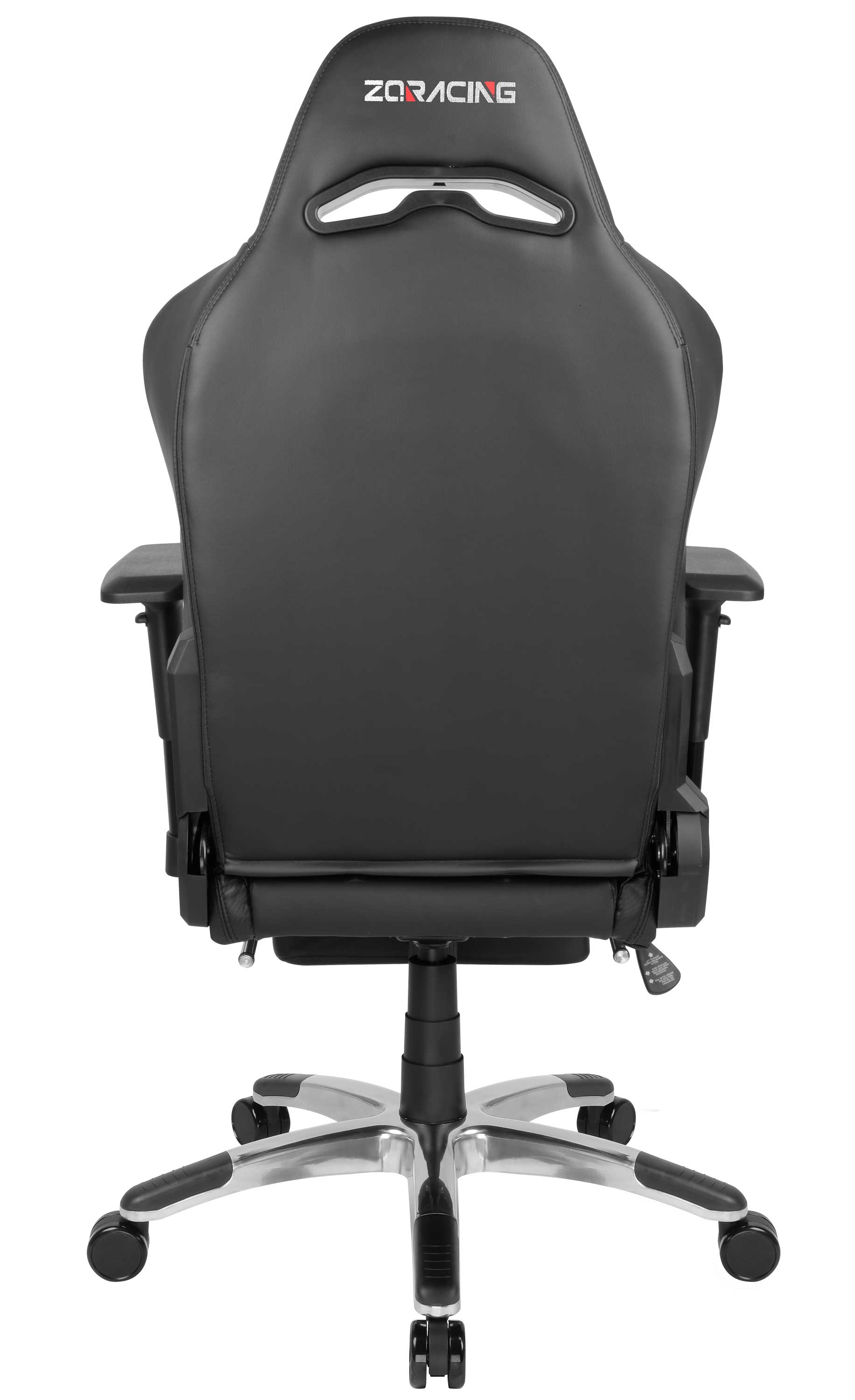 Although the chair is extremely comfortable, it gives the user adjustable neck and lumber cushions which are once again designed for long-term gaming. The backrest even features ergonomic body support that draws its inspiration from racing car seats which offer both support and cushion for your back and neck. When it comes to maximum weight, ZQRacing recommend that the maximum load limited of this chair is 110 kilograms. The base of this chair is also supported by heavy duty PU wheels which did take a little bit of force to push into the star base during installation.
As mentioned, the Hyper Sport comes with a fully and I mean fully adjustable backrest with a range of 85 to 165 degrees. So what exactly does that mean? Well, you can have the backrest perfectly upright or if you like, almost perfectly flat for a sleep. To add to this feature is the fully integrated foot rest that hides just under the seat. You basically pull it out, flip it over and presto, you just need to adjust to your preferred height. My only slight gripe with the chair is the control mechanism to adjust the backrest seems a little too close to the side of the seat. I'm always scared I'm going to rip the fabric but thankfully the distance is just right.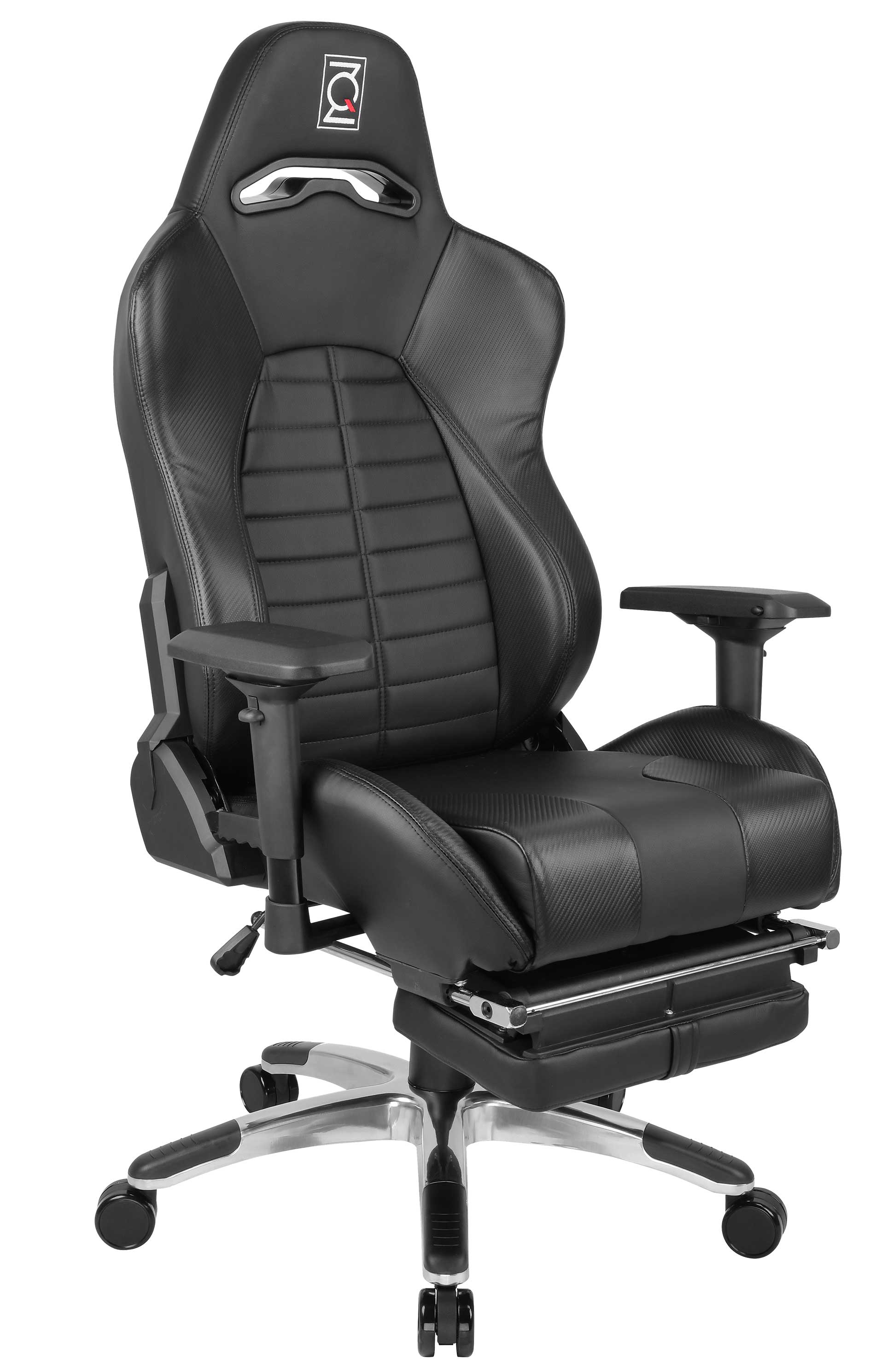 While we're still on features, the chair comes with adjustable armrests for height, width and even angles. If you're not a fan of armrests, these can be removed. For those that like a little rocking, the Hyper Sport does have a rocking function which allows around 15 degrees of movement. So when matched with the design, comfort and features, the Hyper Sport is quite an amazing gaming chair that is ideal for both PC and console gaming plus general PC use. I also love its design that's a cross between something you might see in a racing car meets the Star Trek bridge because it is a very imposing looking gaming chair that in my eyes is also a work of art.
When it came to gaming, I played a variety of titles that included Call of Duty Infinite Warfare, Planet Coaster, StarCraft II and Forza Horizon 3. Hours upon hours of gaming, the chair delivered comfort and more importantly, no sore neck. Another great aspect about the chair, besides office use which was also quite comfortable was the ability to recline the backrest that is great for films. I checked out the latest Ghost Busters and The Legend of Tarzan on Blu-ray with the Hyper Sport and being able to almost lie down is quite relaxing… although it may bring the Sandman if you're not careful!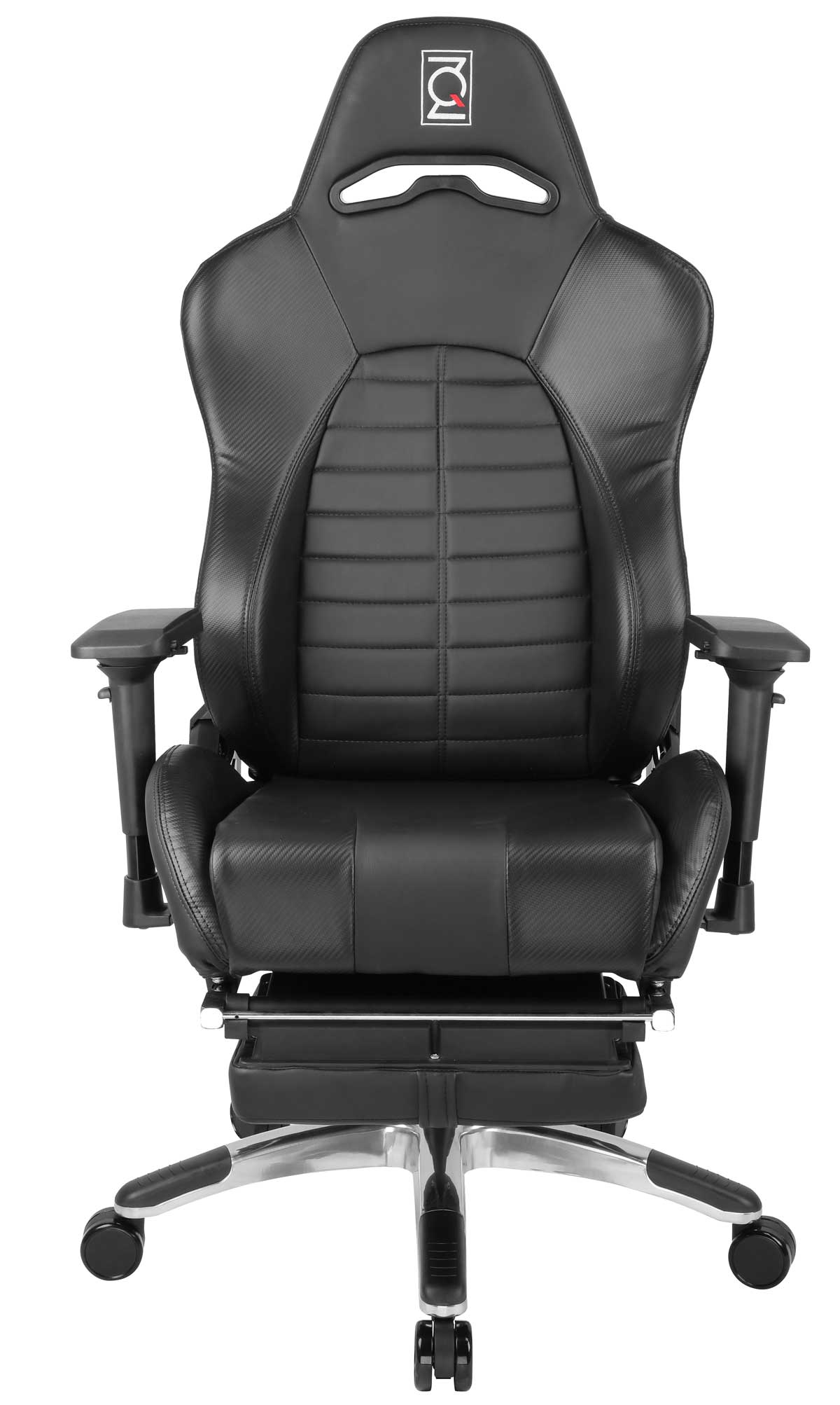 Final Thoughts?
The Hyper Sport Series Console Gaming Office Chair by ZQRacing screams gaming, quality and comfort. Overall, it's a very well designed chair that is not only easy to assemble but extremely comfortable for all your gaming and PC needs and I mean VERY comfortable. Furthermore, the features, adjustable nature of the chair and excellent ergonomics allows for extended use without getting sore or tired… and if you do get tired, you can easily push the backrest down for a little downtime. At present, the Hyper Sport Series Console Gaming Office Chair retails for $649AUD (November) but is currently on special for $579AUD that will not only make you the envy of your friends but successfully transform you to the battlefield in unparalleled comfort… welcome to the future of gaming chairs!
For more information, please visit http://www.zqracing.com.au/