Games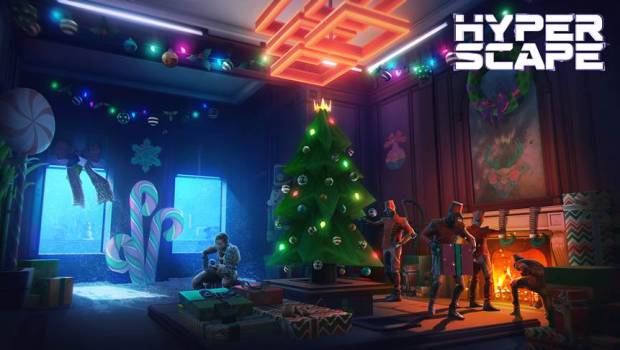 Published on December 16th, 2020 | by Adrian Gunning
HYPER SCAPE COMING TO EPIC GAMES STORE, CONSOLE CROSSPLAY NOW AVAILABLE
Today, Ubisoft® announced that Hyper Scape will release on Epic Games Store on Friday, December 18th. In addition, console crossplay is now available alongside Hyper Scape's Winter Festival. Along with these major updates, new improvements have been made to the Team Deathmatch Mode (Beta)  that was recently added to Hyper Scape, but also to combat, Arcadium free roam mode, and the marketplace as part of the Title Update that released December 10th. Additional details on Title Update 3 can be found here.
CONSOLE CROSSPLAY
Console crossplay is now available for Hyper Scape, allowing matchmaking between PlayStation and Xbox players across all modes of Hyper Scape, including Crown Rush Battle Royale modes and Team Deathmatch. This includes players on both current and next-gen consoles. PC players will be able to party up with console friends in the same squad, in this case the full squad will be placed in the PC matchmaking pool.
EPIC GAMES STORE
Hyper Scape will be available on the Epic Games Store starting December 18th. PC players will now be able to download, install and play Hyper Scape for free on both Ubisoft Connect and the Epic Games Store.
WINTER FESTIVAL
Winter is coming in the Hyper Scape from December 16th to December 29th! Discover a snow-covered Neo-Arcadia and brand-new festive cosmetics to partake in the holiday celebrations.
TEAM DEATHMATCH (BETA)
Following a first release on November 18th, improvements have been made to the Team Deathmatch Beta in the December 10th Title Update:
Random Map Rotation: Random map rotation available to feature three Team Deathmatch maps (The Foundry, Hillside, Bus Depot)
New Score Cap: Kill cap for a match has been increased to 50, and max match length extended to 12 minutes
Activated Challenges: Standard challenges are now enabled in Team Deathmatch
For more information about Hyper Scape, please visit: hyperscape.com