Games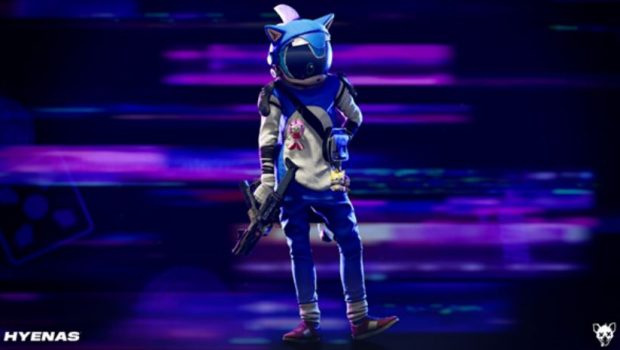 Published on March 24th, 2023 | by Adrian Gunning
HYENAS reveals new character inspired by Sega's most-loved hero
Creative Assembly™ has revealed Hero-Ki, the cosplaying specialist who joins the playable crew in chaotic extraction shooter HYENAS™… and someone who has clearly been inspired by a certain speedy SEGA® series!
Hero-Ki was a minor celebrity back on Earth thanks to his cosplay and charity work but after being evacuated to The Taint, he's had to turn those same skills towards more nefarious pursuits. Armed with a specially modified camera to capture a target's likeness and cosplay as them, Hero-Ki can use his penchant for disguise to evade threats and exploit the environment in HYENAS, as only the sharpest-eyed rival will be able to detect the clues that reveal him as an imposter.
Hero-Ki takes his place among the other Hyenas which include specialists like the uzi-wielding ballerina Prima and foam-gun packing astronaut Commander Wright, with more character reveals still to come. The reveal came at Future Games Show Spring Showcase, where Live Product Director Alex Hunnisett also revealed an exclusive gameplay teaser. You can watch the teaser here.
HYENAS is a multiplayer, multi-team extraction shooter where you play as misfit anti-heroes competing against other squads and security forces to steal pop culture memorabilia. You can follow the latest HYENAS action and updates via @PlayHyenas at Twitter, Facebook and Instagram. HYENAS is coming to Xbox Series X|S, Xbox One, PlayStation®5, PlayStation®4 and PC and is now available to wishlist on Steam.