Hardware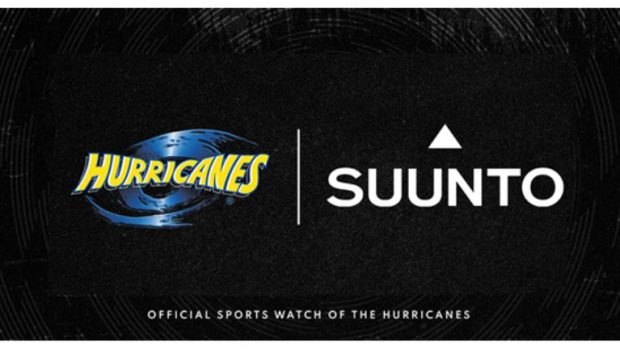 Published on December 16th, 2021 | by Adrian Gunning
Hurricanes Level-Up High-Performance Training Analysis with Suunto Sports Watch Partnership
The Hurricanes have partnered with Suunto, the global leader in sports watches, dive computers and  precision instruments, ahead of the 2022 Super Rugby season – a move that is already enhancing the way the high-performance team analyse the players output during pre-season training.
As part of the partnership, Suunto has supplied both the Hurricanes men's and women's teams with its award-winning sports performance watches, the Suunto 9 and Suunto 9 Peak, used by the world's leading athletes and adventurers.
The watches will be used to track the players strength and conditioning performance in the lead up and during the 2022 season with real-time data being visible to the high-performance team.
Hurricanes Head of Physical Performance Dave Wildash said he was thrilled to partner with Suunto.
"Suunto is proudly worn by many of the world's elite endurance athletes, Olympians and world champions in many different sports the world over, so we're excited to have them onboard."
Joining forces with the Hurricanes in the lead up to their 2022 Super Rugby campaign was a natural progression for Suunto, said Damian Commane, Head of Suunto, ANZ.
"It became clear when speaking with the management and coaching staff that the Hurricanes and Suunto share many things in common, including our core passion of supporting high-performance athletes in their training."
"We are delighted that Suunto watches will play an integral part in supporting the team and the players by delivering highly accurate and detailed data that will enable each player to perform at  their peak," said Commane.
Wildash said that the technology would radically change the way the high-performance team could work with the athletes ahead of the pre-season.
"We are heading into a truncated pre-season, so it is essential that the squad presents well in January. By getting through more physical work in the off-season it frees up time to focus on the technical and tactical aspects of our game during the pre-season."
"The technology is extensive. We can check on it daily to individually look at each player's activity analytics and therefore adjust training loads accordingly. We can see if they are doing too much, or not enough, and give them real-time feedback to help get them into the best shape possible."
"We can track their speed, distance, calories, their route, heart rate, and there is a comprehensive sleep tracking analysis. It's a great training tool."
The Suunto 9 provides up to 170 hours of GPS sports tracking, integrates in-depth sleep tracking  analysis, body resources management and immediate heart rate feedback visibility. It has been built  and tested to deliver durability in all conditions.
"Both Suunto and the Hurricanes have a heritage of success and commitment to constantly challenge what can be achieved, and to strive for greatness. We are proud of the reliability and toughness of our watches and know that they will be able to withstand anything even the Hurricanes training staff and players can throw at them," said Commane.