Films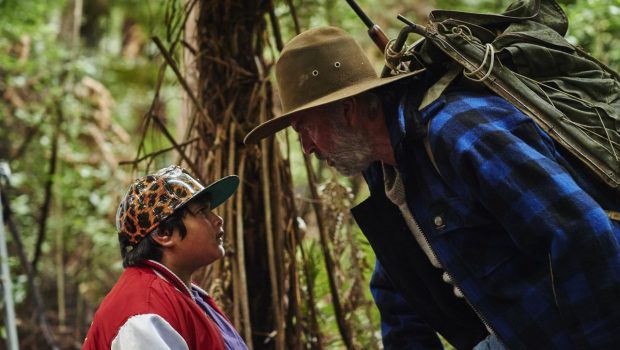 Published on May 23rd, 2016 | by Curtis Mayfield
Hunt for the Wilderpeople – Film Review
Reviewed by Curtis Mayfield M-H on the 12th of May 2016
Madman Entertainment presents a film by Taika Waititi
Written by  Taika Waititi (screenplay), based on the book by Barry Crump
Produced by Carthew Neal, Leanne Saunders, Taika Waititi & Matt Noonan
Starring: Sam Neill, Julian Dennison, Rima Te Wiata & Rhys Darby
Music by Lukasz Buda, Samuel Scott and Conrad Wedde
Cinematography: Lachlan Milne
Edited by Luke Haigh, Tom Eagles and Yana Gorskaya
Running Time: 100 minutes
Rating: PG
Release Date: the 26th of May 2016
It's official. 'New Zealand comedy' is a new sub-genre of film. Add to it your Netflix, get it on your Stan account and keep an eye out for it in the cinema because it's here to stay. It all started with the genius of the folk parody group Flight of the Conchords, with their lost puppy dog/musical humour. For the last few years, New Zealand filmmaker and actor Taika Waititi has cornered the market. It started with his feature debut, Eagle vs Shark (2007), which starred one-half of the Conchords. Then came the sweetheart of a comedy Boy (2010), a movie that showed how complicated it can be growing up in a peaceful place. The crème of the crop (so far) most definitely goes to Waititi's vampire mockumentary What We Do in the Shadows, perhaps the only movie that deals with the inner-workings of a crowded share house filled with bloodsucking monsters. Before the NZ-bred director takes his first stab at Hollywood with Thor: Ragnarok (2017), he's given us the deadpan laced Hunt for the Wilderpeople, a comedy with arguably even more heart and laughs than Boy.
Here we're introduced to Ricky Baker (Julian Dennison), a young city orphan and all around "bad egg". Ricky is a regular face in foster care homes and has the potential of ending up in juvenile detention if he continues with his rotten ways. Child-services worker Paula (Rachel House) knows all about Ricky's wrong doings. Everything from throwing rocks at stuff to graffiti. It's the melodrama, heart and Kiwi accents that set this comedy apart from the rest. Ricky loves haikus and considers 2Pac a pretty good rapper and his best friend. With one final shot at having a stable family life, he's dropped off at a farm that's run by the motherly Bella (Rima Te Wiata) and the gruff Hec (Sam Neill). Bella doesn't take Ricky's bait when he acts up and instead embraces him. Hec doesn't exactly follow this practice and keeps his distance. When Bella suddenly makes an exit from the story, Ricky is once again facing the soul-crushing foster care system as Hec can't and won't take care of him. Having enough of it, Ricky runs into the bush alone in an attempt to escape but doesn't last long before getting lost and hungry. The grieving Hec reluctantly goes out to find him and tries to bring the smart-mouth kid back but is injured in the process, leaving the two stuck in the wilderness for a few weeks. A miscommunication leads Paula to believe that Hec has kidnapped young Ricky and thus the wacky adventure begins.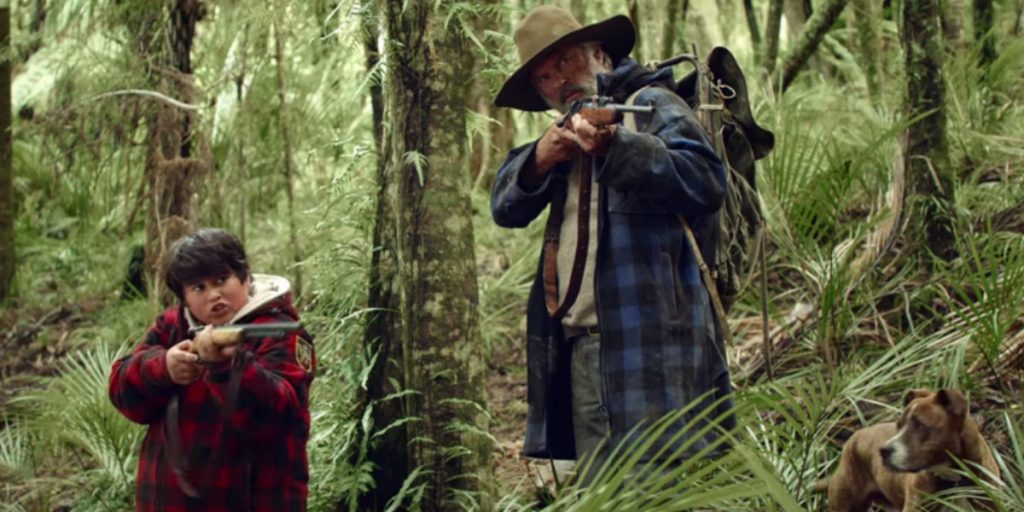 Based on the novel by New Zealand author Barry Crump, Hunt for the Wilderpeople plays out like a book with the film having been broken up into chapters. This gem of a movie will not only be looked back on as one of Waititi's best films but also as the starting point in a very promising career for child actor Julian Dennison. Long time fans of NZ's comedy scene will relish in the cameos that appear here, especially with Rhys Darby appearing as the appropriately named Psycho Sam. Telling a story about an orphaned child acting out sounds like an intense way to shape a comedy but it's this mix of drama and comedy that makes this movie so great. Waititi's screenplay tugs on the heartstrings enough to stir some real emotion but then immediately undermines the sentiment with a joke. This formula works for the entire hour and half running time. Combine this passion with the beautiful NZ scenery and you're left with a tightly built comedy that has the right amount of heart.
Summary: Telling a story about an orphaned child acting out sounds like an intense way to shape a comedy but it's this mix of drama and comedy that makes this movie so great.