Games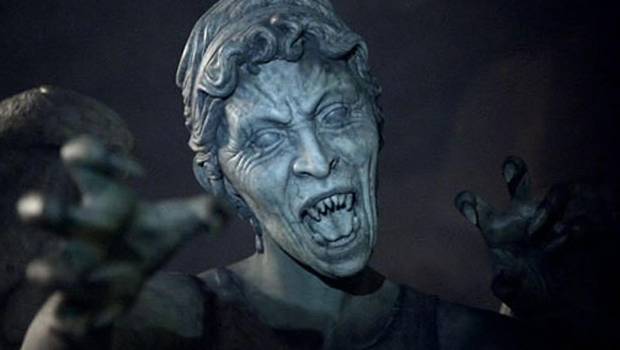 Published on April 10th, 2020 | by Adrian Gunning
Hunt Down These Videogame Easter Eggs on Xbox Game Pass!
With the Easter long weekend about to roll around, and with that comes some well-deserved down-time. While you and many others are likely to be digging into all kinds of chocolates come Sunday, we like to do things a bit differently at Xbox.
This year, how about you take on a greater challenge than your average Easter Egg hunt? With hundreds of games on Xbox Game Pass, there's a vast collection of Easter Eggs hidden within them.
Check out these five games with some awesome Easter Eggs – all available through Xbox Game Pass!
Halo: The Master Chief Collection
With a series spanning across multiple entries and with multiple Easter Eggs, it's hard to pick just one game, so why not try the whole series?
Halo has a smorgasbord of Easter Eggs for players to find across its entries. Whether it's a developer's message to a loved one, a family of Neanderthals, or a man in his underwear, you're bound to come across some hidden gems – both easy and hard to find.
Grand Theft Auto V has many secrets hidden in and around Los Santos. A favourite of ours can be found in the opening moments of the game. Divert from the direction you're heading, and under the ice you'll find an alien frozen in place.
Looking for something else? Proceed further into the game and you might come across another encounter – this time with a certain sasquatch whose presence in Los Santos has been rumoured since Grand Theft Auto: San Andreas.
For a series that's focused on hard-hitting action, an ongoing war with the Locust and some frightfully frantic moments, Gears of War has several humorous Easter Eggs.
One of the greatest Easter Eggs appears in Gears of War 2. If you run through the 'Rolling Thunder' mission on the highest difficulty, you'll find three cowboy hats early on. Shoot these and your team will all be wearing cowboy hats! Better yet, continue through the mission and you'll come across a Corpser – who'll be wearing an oversized cowboy hat of his own.
The world of Fallout: New Vegas is an expansive one, and you'll find several hidden treasures littered throughout. Can you spot references to classic movies? If you search hard enough, you might even come across a refrigerator with a famous adventurer inside!
The Witcher 3 is arguably one of the greatest games of the last generation. It might even be one of the greatest games of all time. You could find yourself spending over 100 hours in the game before you even come close to completing the game.
You might come across a few Easter Eggs as you journey across the Continent… Keep an eye out for a ghost ship sitting off the coast or better yet, seek out a nice little reference to Game of Thrones by locating a cell that looks oddly like the one that Tyrion Lannister spent time in.