Comics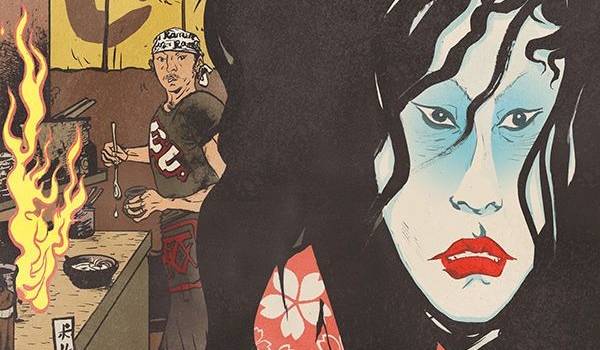 Published on January 3rd, 2018 | by Dana Folkard
HUNGRY GHOSTS ADVANCED REVIEW
Summary: An interesting concept that is both thrilling and haunting to read.
SPOILER ALERT!
Chef and author, Anthony Bourdain and novelist Joel Rose join forces to spin a series of wicked tales inspired by the Japanese Edo period game of Hyakumonogatari Kaidankai. Hungry Ghosts reimagines classic Japanese ghost stories of yokai, yurei and reikon with artists, Alberto Ponticelli and Vanesa Del Rey bringing these dark tales to life through their hauntingly detailed illustrations.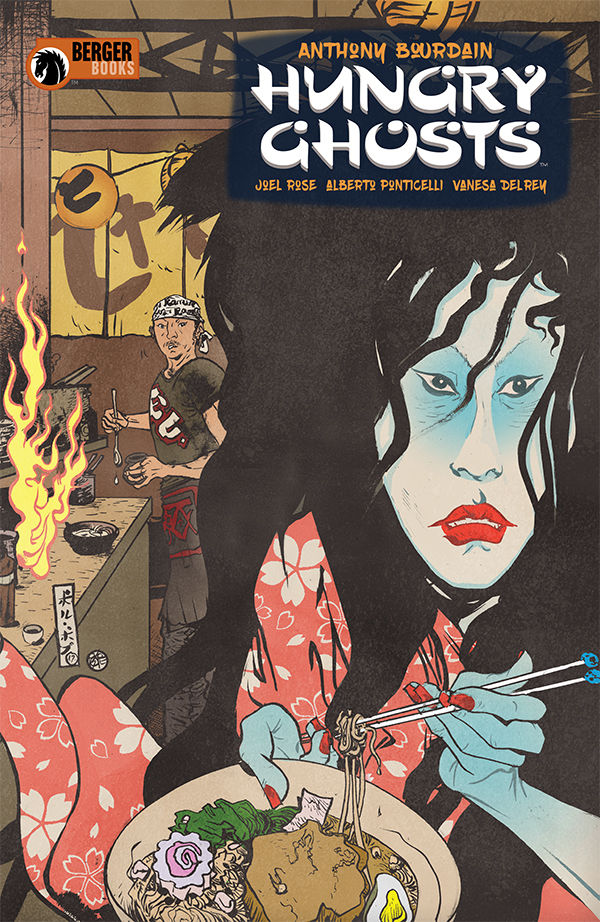 Hungry Ghosts begins in Montauk, NY at the seaside mansion of a mysterious Russian oligarch, Mr. Fedachenko. Sparing no expense, he is hosting a lavish dinner party, serving only the very best food cooked by a small group of international chefs. Once the feasting has finished, the exhausted chefs enjoy a cigarette as they muse over their wealthy Russian boss, all agreeing that there is something inherently "spooky" about the guy. They are then all summoned into the dining room, as Mr. Fedachenko wishes to thank them all in person for such a delicious and decadent meal. Unsure and slightly nervous, the chefs walk into the extravagant room where they come face-to-face with the man himself and his guests. Each chef is given a cigar and a dram of cognac, then offered to take a seat and participate in a little game called Kaidan.
Played between the years 1603-1868, Kaidan, was originally played by the samurai, who would venture into a room where 100 candles would be lit. One by one the men would enter the room to tell haunting stories of ghosts, monsters or supernatural encounters, meant to bring fear in the hearts of their fellow warriors. At the end of each tale, they would extinguish a candle then look into a mirror to make sure that they had not been possessed by an evil spirit. With each new horrifying tale, the room would grow progressively darker, with a deep and unsettling fear building inside each warrior as they approach the 100th candle.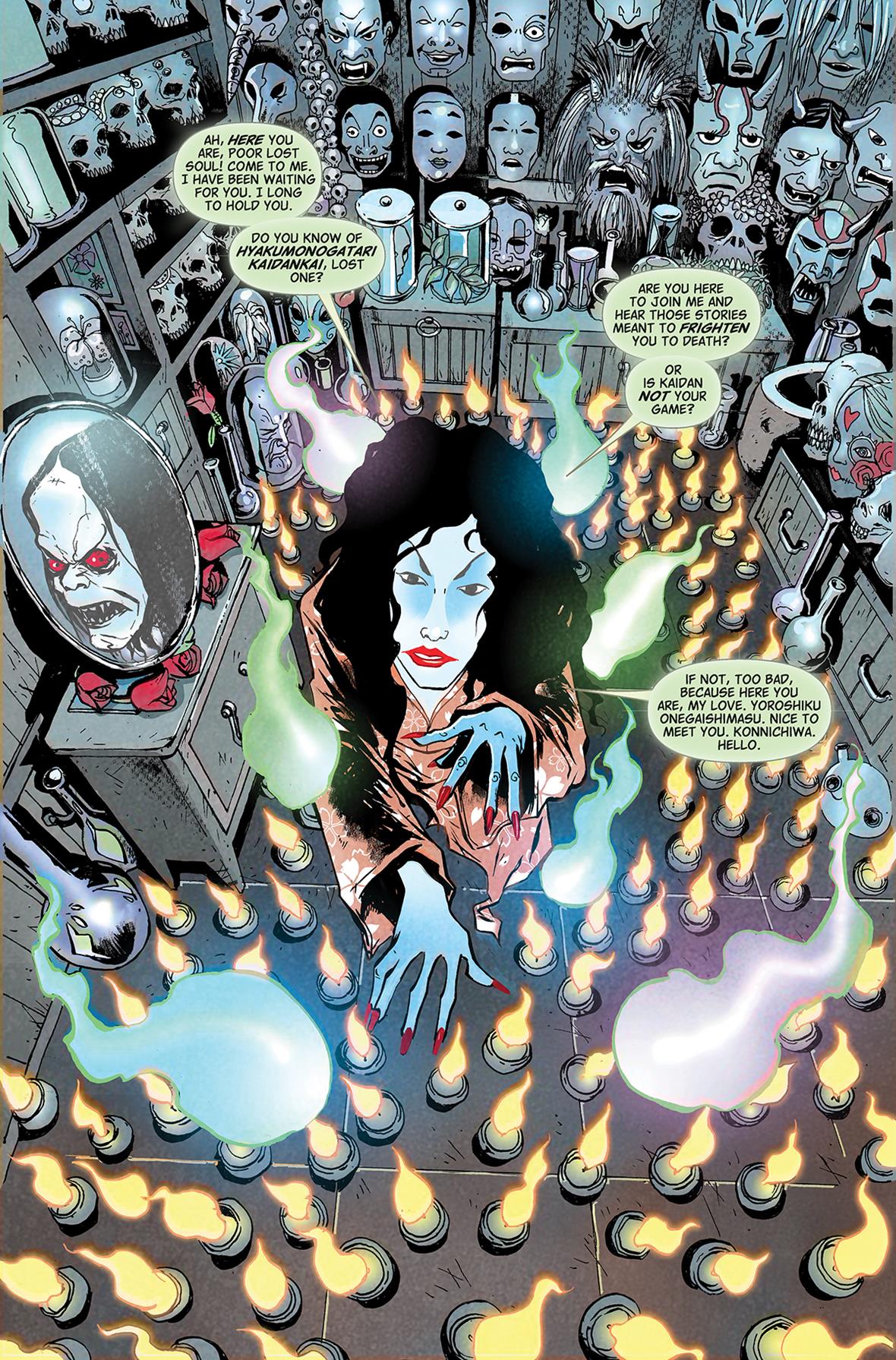 With the details of the game revealed to the chefs, they are then invited to partake in a game of Kaidan, where they each may spin a haunting ghost tale of their own. What follows are two engaging short stories, The Starving Skeleton and The Pirates, that both tell haunting tales of restless spirits and chilling supernatural encounters.
I love nothing more than diving into a thrilling ghost story, that has me guessing what I'm going to be reading next and Hungry Ghosts does just that. Bourdain and Rose deliver a suspense-filled narrative that is menacing and filled with loads of creepy atmosphere. Inspired by old Japanese ghost stories about yurei, yokai and reikon, I found both of these two tales to be short, sweet, engaging and reflective of the old folktales that they have taken inspiration from. I'm looking forward to discovering what other unsettling tales they will weave for us in future issues.  Not only are the short stories highly enjoyable to read, but the larger narrative is equally as engaging. I'm incredibly intrigued by Mr. Fedachenko, who emits an aura of unnerving mysteriousness. I'm curious about his intentions and why he has invited these chefs to partake in a such an ominous sounding game. My first thought is soul-devouring demon, which would be excellent, but I somehow think it's going to be something a little more complex than that. Either way, I'm definitely checking in with the following issues to find out.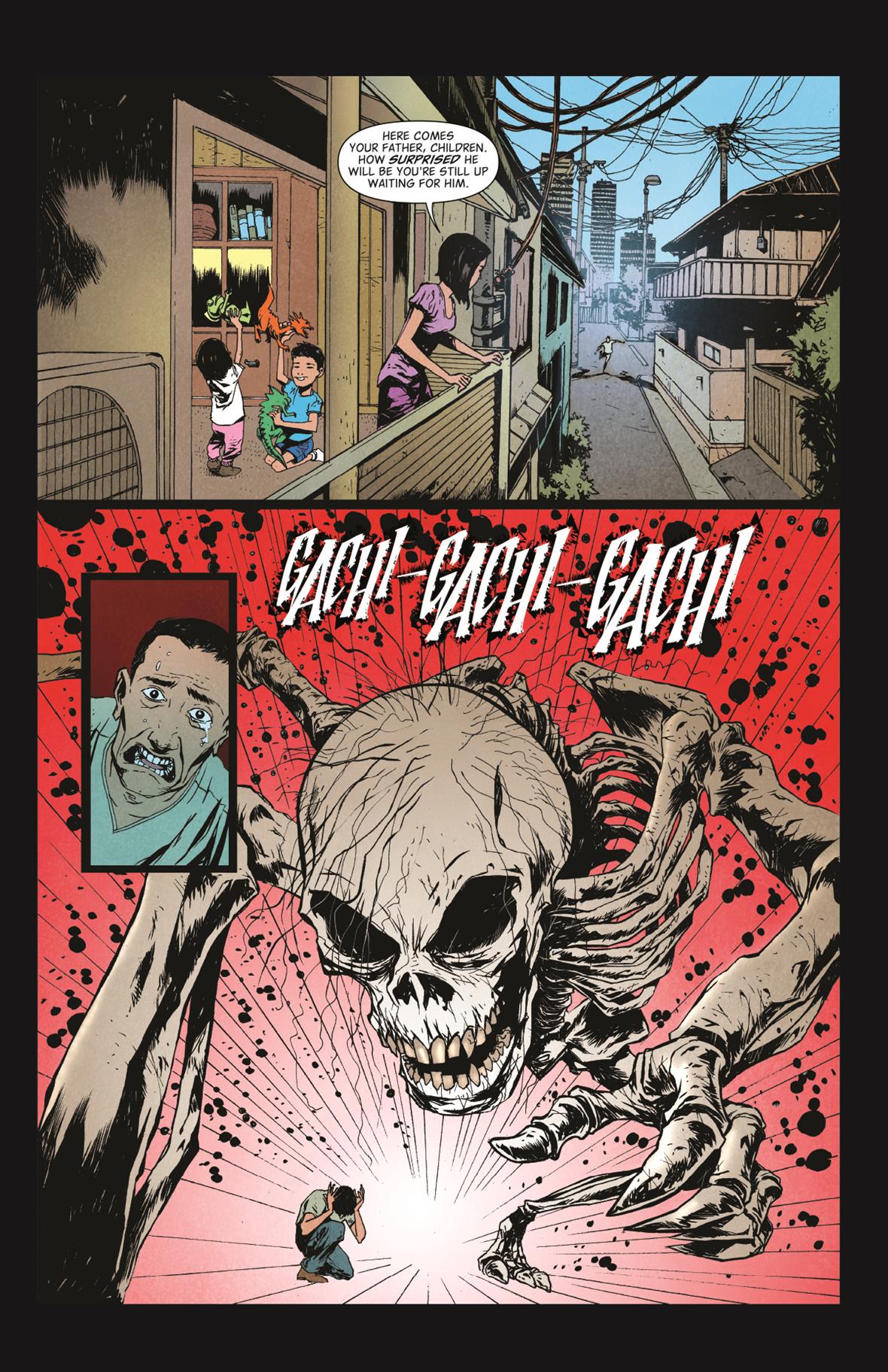 The art by Alberto Ponticelli and Vanesa Del Rey is positively lovely. Both artists have wonderfully expressive and detailed art that captures the eerie tone of each story. Ponticelli's art is moody and atmospheric, reflecting the nightmarish quality of this story perfectly. Seeing the fear-filled face of the young man as he runs for his life was excellent and only outdone by the hulking monstrosity that lurks over him. Del Rey's sultry art brings an interesting new shift in the visual narrative, matching the provocative and titillating story effortlessly. I love how the woman in this story is both sexy and grotesque, and seeing her surrounded by a sea of hungry-faced men made for a striking scene. Colourist, Jose Villarrubia heightens the overall tone of each story, framing it in a distinct and moody colour palette. This is quite a colourful horror story, with Villarrubia employing a rich and vibrant array of colours that contrast nicely alongside the darker tones.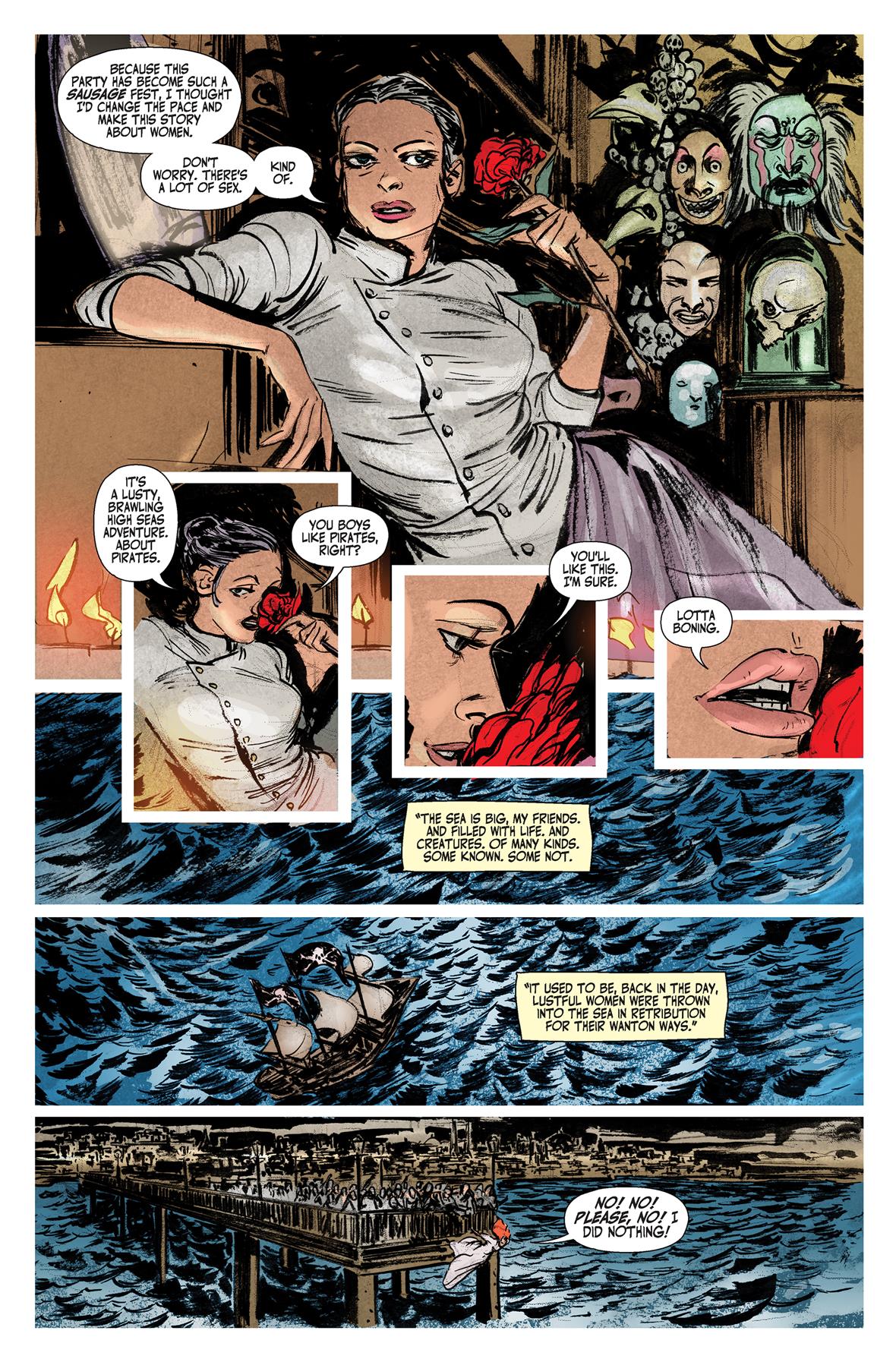 Overall, I thoroughly enjoyed the first issue of Hungry Ghosts, finding it to be an enjoyable introduction. I love the concept, finding it to be a clever take on 100 candles and I'm looking forward to discovering what delectable treats they have in store for us next. If you're a fan of something a little different but no less compelling, then do yourself a favour and grab a copy ASAP!
I'm giving this issue 4.8 out of 5 stars!
---
COMIC DETAILS
CREATIVE TEAM: Anthony Bourdain, Joel Rose, Alberto Ponticelli, Vanesa Del Rey and Jose Villarrubia
PUBLISHER: Dark Horse Comics
PUBLICATION DATE: January 31, 2018
REVIEWER: Dana Folkard