Films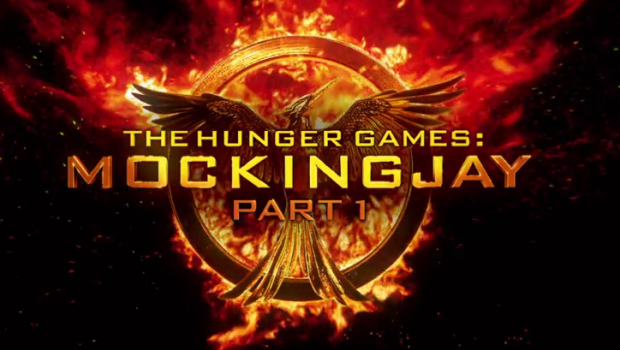 Published on November 20th, 2014 | by Admin
The Hunger Games: Mockingjay – Part 1- Film Review
Reviewed by Tony Phan on November 21st, 2014
Roadshow Films presents a film by Francis Lawrence
Produced by Nina Jacobson and Jon Kilik
Written by Peter Craig and Danny Strong (screenplay), Suzanne Collins (novel)
Starring: Jennifer Lawrence, Josh Hutcherson, Liam Hemsworth, Woody Harrelson, Donald Sutherland, Philip Seymour Hoffman, Julianne Moore and Elizabeth Banks
Music by James Newton Howard
Cinematography Jo Willems
Edited by Alan Edward Bell and Mark Yoshikawa
Running Time: 123 minutes
Rating: M
Release Date: November 20th, 2014
After destroying the gladiatorial arena in Catching Fire and being rescued by PR all-rounder Plutarch Heavensbee (Philip Seymour Hoffman), Katniss Everdeen (Jennifer Lawrence) now has to star in propaganda videos to unite the rebels across all 13 districts in their fight against the totalitarian Capitol. Katniss has accepted her role as the Mockingjay, the poster girl for the anti-Capitol movement. However, she has some terms and conditions that involve her love interest, Peeta Mellark (Josh Hutcherson), who's been held hostage by President Snow et al.
Many reviewers have attacked the producers for splitting Mockingjay into two films, labelling it an act of profiteering. Well, as District 7's Johanna Mason would articulately say, "Get the (BLEEP) over it!" In actuality, the creators have split a very comprehensive and faithful 4-hour adaptation into two 2-hour movies. That's double the gift! And my mahogany word, have they stayed true to the spirit and intensity of the novel. Much of the book's dialogue has been kept intact. Also, we're given the opportunity to see and hear things that would have been omitted from the film if it were made any shorter – Cinna's elaborate sketches for the Mockingjay ensemble, Katniss' funny game of "Crazy Cat", Finnick's shock revelation of the prostitution of Victors and even Katniss' 'Hanging Tree' song/rebel anthem. Seriously, if these things were left out, there would have been Molotov cocktails and explosive arrows launched at the Lionsgate Headquarters.
More importantly, splitting Mockingjay allows for steadier pacing and more breathing space, where character studies are encouraged. Sure, the film is a slow burn and does feel incomplete with yet another cliffhanger ending, but guess what? It's called Part 1 for that very reason. It's setting up for the final showdown, complete with ambushes, sieges and assassination attempts. Just be patient and wait another measly year for the second half. Good things come to those who wait.
As expected, Jennifer Lawrence is excellent as Katniss. She's the burnt-out Girl on Fire, hyperventilating and crying for the majority of the film. She hunches around the graphite-grey corridors of District 13, looking dazed and fatigued when the grown-ups talk strategy. J-Law's black wig even works in her favour, appearing grungy a lot of the times, emphasising Katniss' frayed psyche. And once again, if you're complaining about Katniss' self-pitying and wallowing, then get the (BLEEP) over that too! Why don't you survive two Hunger Games and then we'll see how you turn out.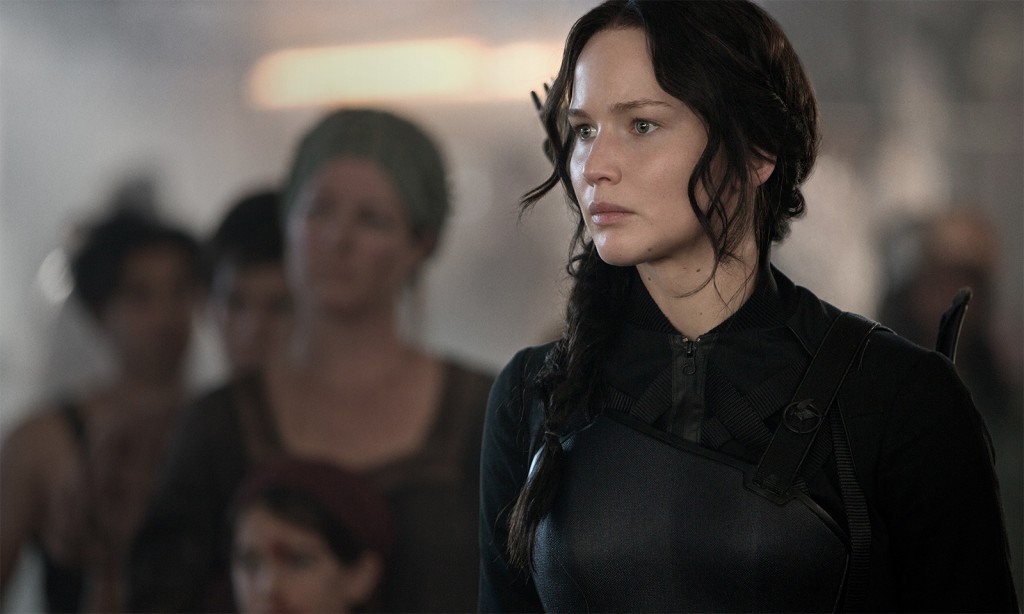 Book-to-movie adaptations are tricky but, still, some improvements could have been made. Like the two previous films, there is barely any mention of Katniss' deceased yet highly influential father. More bonding between Katniss and Finnick Odair (Sam Claflin) would have been great too. After all, they did both survive the same traumatic events of Catching Fire. And Katniss should have been referred to as "Soldier Everdeen", not just "Ms Everdeen". Hopefully, that fearsome title will be mentioned more frequently in Part 2.
And now, for the highlights. Far too many to name, but the scene involving the Capitol bombing District 13 is particularly effective. We never actually see the aircraft or explosions but the expressions of horror and dread from those hiding 40 feet underground say it all. And we must acknowledge District 13's leader, President Alma Coin, for her calmness under immense pressure during those scenes. Kudos to Julianne Moore for her steely portrayal. Effie Trinket (Elizabeth Banks) as the comic relief is also a welcome presence, adding pizzazz and zhuzh to the regimented, monochrome set of District 13. And one must not discount James Newton Howard's film score. His menacing chords can make any harmless white rose look deadly. Keep your ears open for the doomsday choir in the final sequence, where Peeta Mellark (Josh Hutcherson) gets caught up in an Exorcist-like situation.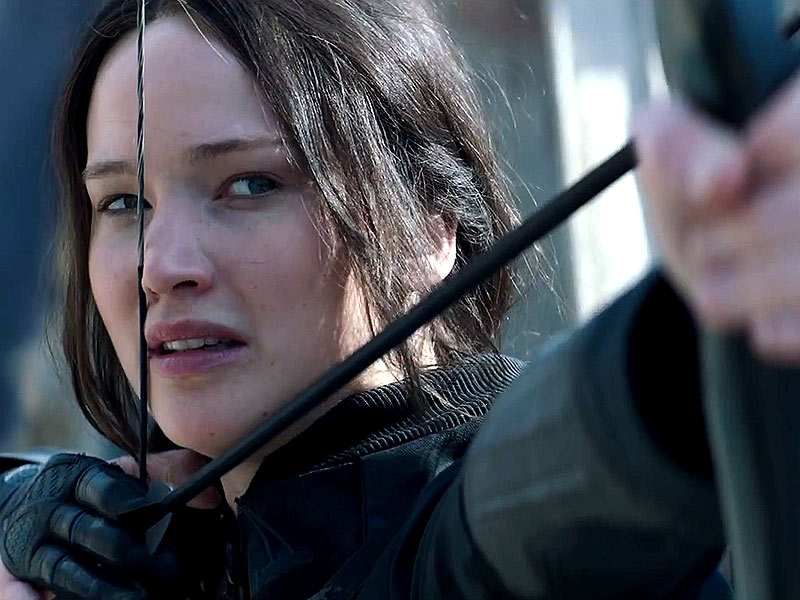 "There is no progress without compromise," proclaims President Coin in her speech to her loyal citizens. You think these heroes and heroines are taking a step forward – changing Panem and the world for the better? Think again. They'll take a few steps back. You think televised inter-adolescent killing is out of the picture for good? Brace yourselves for the final death blow that is Part 2.
Requiescat in pace: Philip Seymour Hoffman
Summary: Mockingjay allows for steadier pacing and more breathing space, where character studies are encouraged.