Hardware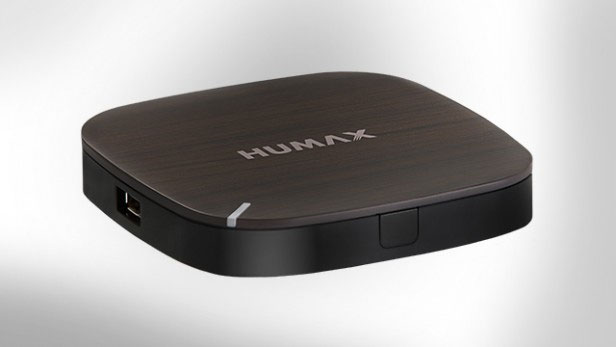 Published on August 30th, 2017 | by Admin
Humax Expresso H3 Review (HUMAX Multi-room Pack)
Summary: Humax Expresso H3 Review (HUMAX Multi-room Pack) is streaming made easy!
If you own a Humax device, there's a clever new addition to this family of PVR products with the Expresso H3. It's basically a streaming Smart Media Player which not only links to your Humax PVR such as the HDR3000T or HMS-1000T but gives you access to internet applications and free to air TV. Furthermore, it connects to your network via its dedicated LAN port or wirelessly and it comes with three very useful pre-installed applications with Netflix, YouTube and TVPlayer which allows you to access free to air TV without the need of an aerial.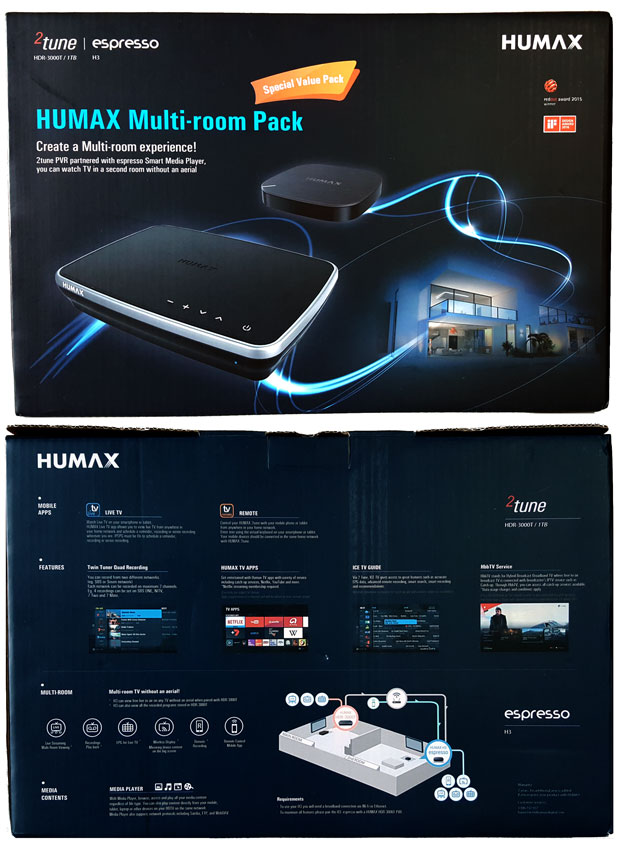 Add in the ability of accessing music, photos, videos and even connecting smart devices and this very small device really expands your multimedia experience to another TV or monitor without having to purchase a dedicated PVR.
At present, the Humax Expresso H3 is only available in the HUMAX Multi-room Pack bundle from Harvey Norman which comes with the 2tune HDR-3000T 1TB PVR and is a special value pack. Our full review of the 2tune HDR-3000T 1TB PVR can be found here and was definitely one of our top picks for 2016. So in this special value pack, you get all the equipment needed to expand your multimedia experience in your home, including all cables.
So at its core, the Humax Expresso H3 is basically a very small streaming box which allows you to connect your multimedia network and free to air TV to another TV or monitor that may not have aerial access. Netflix users will also appreciate the dedicated Netflix button on the remote and on the main Humax interface which offers users a wide range of additional and affordable priced content. Although not a major issue, streaming live TV is buffered and does suffer a small delay if accessed through your Wi-Fi.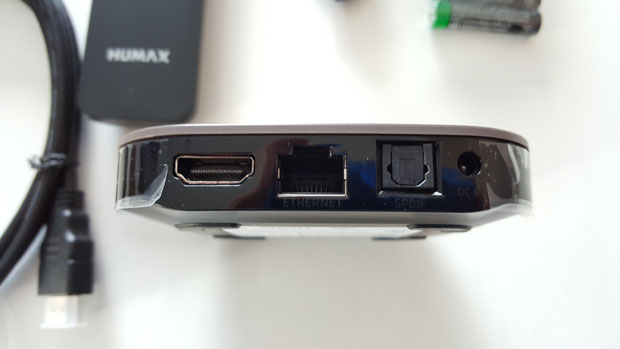 The build quality of both the 2tune HDR-3000T and the Expresso H3 is quite decent and nothing feels cheap or flimsy. I also loved the faux wooden panelling effect on the Expresso H3 which gives it this classy look that would not look out of place anywhere in your home or office. On the back of the Expresso H3 is the HDMI, Ethernet and SPDIF ports plus a connection for the power adapter.
When powered, the light in the top left hand corner will light up indicating that the device is on. The remote control is also quite streamlined with just a handful of buttons. These buttons include power, home, navigate, back, Netflix, rewind, play/pause, fast forward and finally two volume buttons. Unlike more complicated remotes, this is all you really need and Humax really excel at this process.

The first step to installing your HUMAX Multi-room pack is to install the 2tune HDR-3000T 1TB PVR and by connecting it to your TV, following the wizard, you'll be up and running in no time. Just like the HDR-3000T, the installation of the Express H3 is just as easy and once again takes the user through an easy to navigate and follow wizard. However the first step is to connect the Express H3 to its transformer, then the power and finally connect the HDMI cable to your monitor or TV.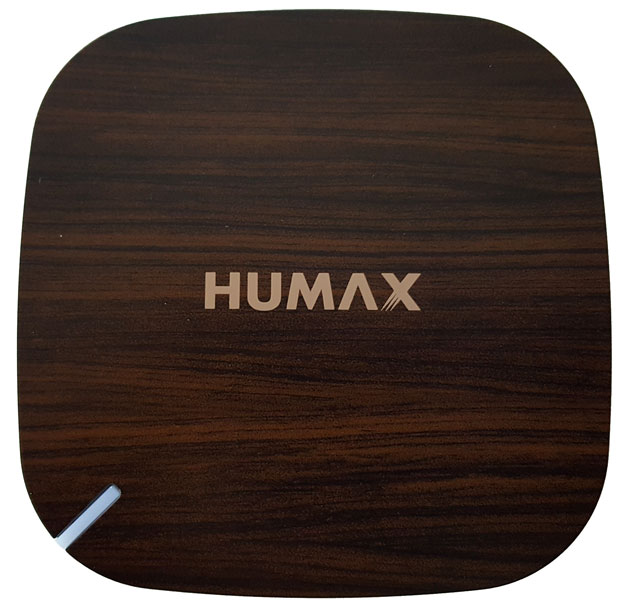 Once this is completed, the Expresso H3 starts the simple to use wizard. The wizard for the Expresso H3 prompts the user for the following information;
Language (e.g. English)
Selecting your wireless network and inputting the password (skipped if connected to a LAN)
Instructions on how to pair your mobile as a remote
Selecting your time zone (e.g. Sydney GMT+10:00)
Accepting the HUMAX privacy policy, general terms and conditions and licensing agreement
The unit will also check if there are any new updates that can be skipped if needed.
Once this process is completed, you're ready to access your new Expresso H3 unit.
The interface of the Expresso H3 is quite easy to navigate which is made more so thanks to the very responsive remote control that also includes two AAA batteries. Although the Expresso H3 comes with three installed apps, you can install additional applications from interactive children's book to internet radio and even exercise programs. Furthermore, anything that is recorded from your 2Tune HDR-3000T 1TB PVR can be viewed from the Expresso H3 which really increases the scope of what this product can do.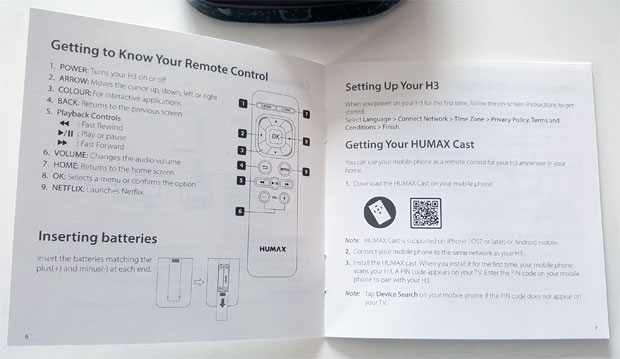 In terms of wireless vs wired, a wired connection is far superior, however we were able to watch live TV and access multimedia content from our HDR-3000T quite well with the occasional inability to connect. If you're stick with wireless, you can purchase a powerline device which basically sends your network through your pre-existing electrical wiring in your home.
Another highlight of the Expresso H3 is the ability mirroring which basically allows you to stream your movies, photos and music from your smartdevices (e.g. Galaxy S7 or iPhone 7) straight to your HDTV. With that said, you also have access to EPG and recording options, including the ability to watch Live TV on smart devices. All in all, it's quite a well-designed product from Humax that really delivers your multimedia needs.
Final Thoughts?
The Human Multi-room Pack is a great option to expand your multimedia content in your home, especially with the inclusion of the Expresso H3 which provides users with an excellent streaming device to expand your multimedia content in your house, including smart devices and vice versa. Furthermore, it supports HD video plus digital audio and the only slight drawback is the limited number of apps available, however Netflix and YouTube are our top two picks. Additionally, the TVPlayer app is good for streaming live TV to other televisions or monitors in your house that may not have aerial access and not only is the installation easy, it's also easy to navigate, boasts an excellent build quality and comes with a 2-year warranty!