Events
Published on November 28th, 2019 | by Joseph Bistak
Humans By Circa Review (Melbourne Arts Centre 2019)
Summary: Humans By Circa (Melbourne Arts Centre 2019) is Cirque du Soleil unplugged! An amazing celebration of what the human body is capable of
Created by Yaron Lifschitz and the Circa Ensemble, Humans is currently playing at the Playhouse from 27 to 30 November 2019 that takes the audience on a journey of what it means being human thanks to ten amazing acrobats. Needless to say, these performers showcase what the human body is capable of. As a result, Humans is a celebration of what the human body is capable of and this performance is an amazing journey from start to finish.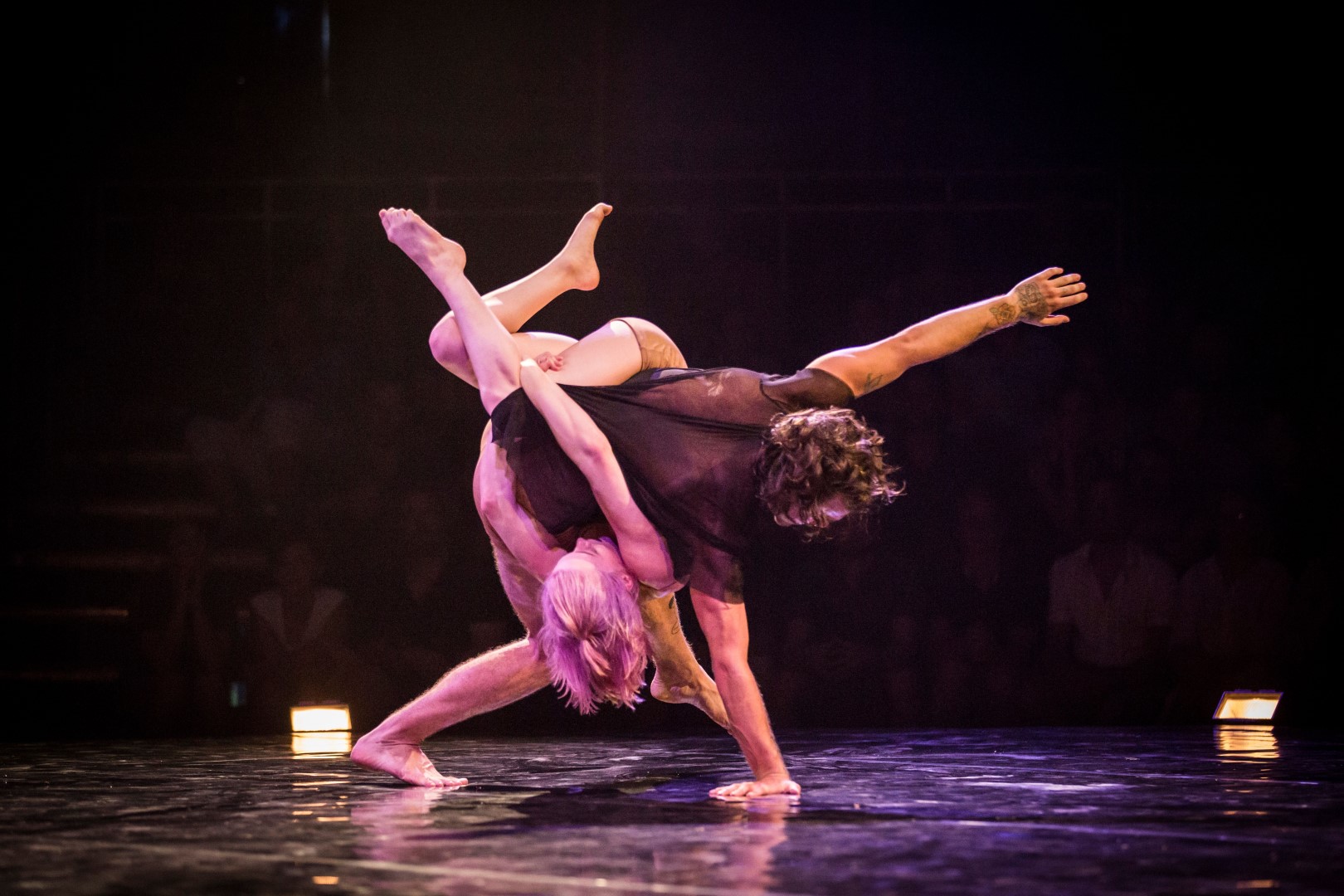 This journey of Humans commences when some of the performers begin to remove their street clothing as their first metamorphosis begins which sets the scene of this performance which was not only bewildering but also mesmerising. The "first act" had one of the acrobats moving like a snake on his stomach and from there, the whole show was a continuous non-stop performance as these stunning acts of human feats were interwoven together. This meant that other acts came on that the same that although made it a little difficult to digest the amazing visuals, it was a clever way of incorporating it all together.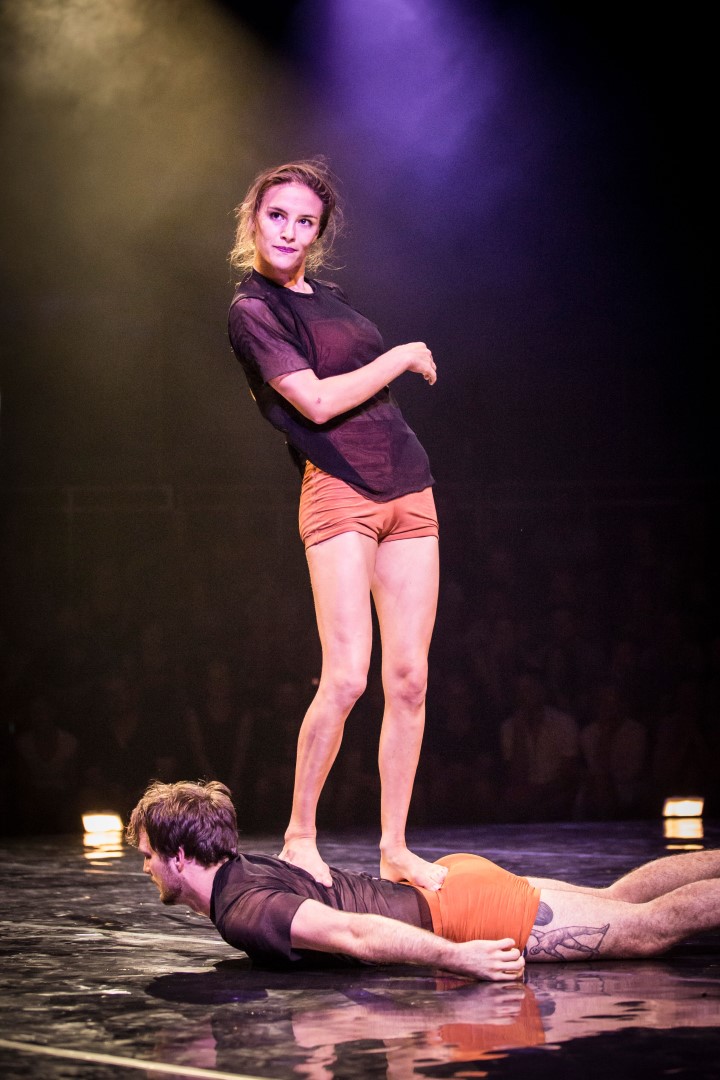 However amongst all the action on stage, it is a challenge picking a favourite because all ten performances were brilliant and the experience did feel a little like Cirque du Soleil unplugged. One memorable act had one of the female acrobats appearing as a statue or perhaps a dead body to be morbid who was absolutely immobile. However some of her colleagues moved her limbs as she slowly came to life. Then you have the acrobat on the trapeze who performed some death defying acts that made the audience gasp at her circus prowess. While she made it appear so easy for her as a performer, having done gymnastics in the past, I definitely knew this was not the case.
There was also some humour or clowning incorporated in Humans such an acrobat walking on the heads of their peers, including parts where (on purpose), a near miss was performed. Another act had the performers sliding themselves on a fairly thin mat on the stage as if they were moving around like they were on ice which really ramped up the action. Then you had the acrobatics showing their almost super human strength as they lifted each other with breeze… one of the performers even had five acrobats on his shoulders and head that was again, another wow moment.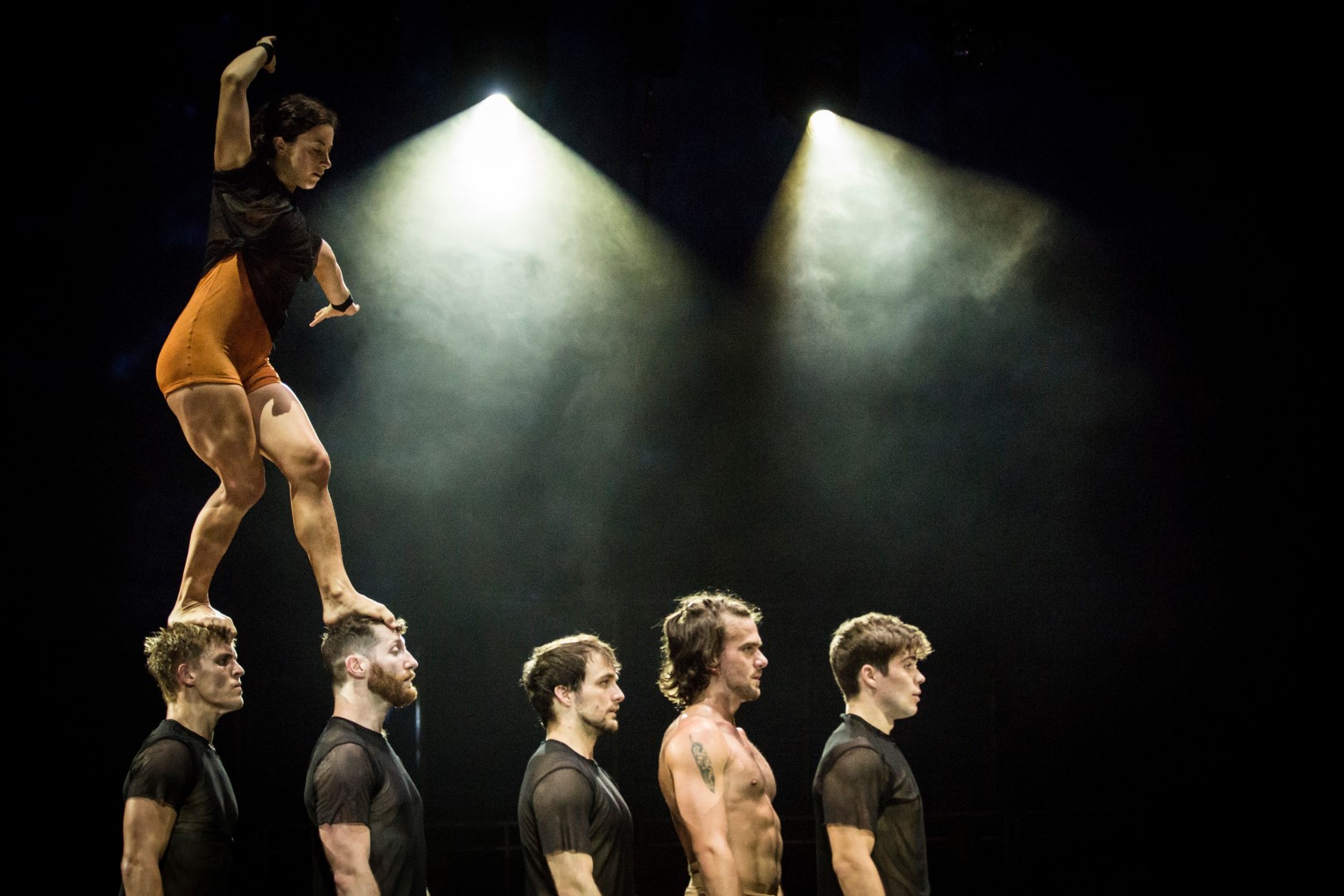 With that said, Humans really highlighted what the human body can do and this performance was about strength and the trust that these performers have. They needed perfect timing to ensure the physics of nature went their way and rest assured that it was performed exceptionally well thanks to their perfectly trained bodies, both physically and mentally. All in all, Humans was another must see show at the Melbourne Arts Centre that I thoroughly enjoyed which was beyond imagination.
Highly Recommended!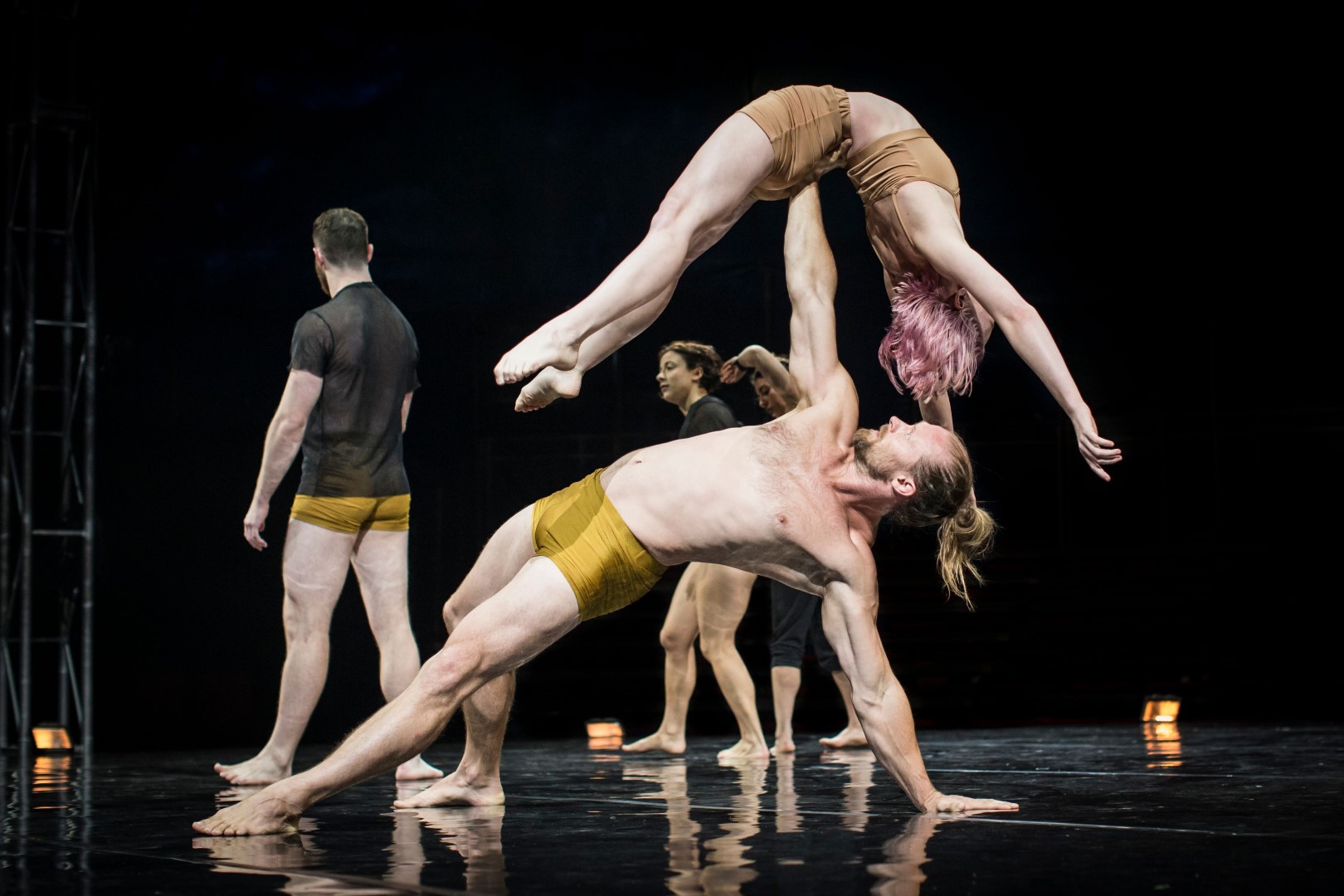 Creative Team
Director: Yaron Lifschitz
Technical Director: Jason Organ
Costume Design: Libby McDonnell
Representation
Danielle Kellie / Circa Australia & New Zealand
Shaun Comerford / Circa Commercial Projects
Yaron Lifschitz / Circa New creations & big dreams
About Circa Contemporary Circus
Circa Contemporary Circus is one of the world's leading performance companies. Since 2004, from its base in Brisbane, Circa has toured the world performing in 40 countries to over one million people. Circa's works have been greeted with standing ovations, rave reviews and sold-out houses across six continents. Circa is at the forefront of the new wave of contemporary Australian circus pioneering how extreme physicality can create powerful and moving performances. It continues to push the boundaries of the art form, blurring the lines between movement, dance, theatre and circus, and is leading the way with a diverse range of thrilling creations. Under the direction of circus visionary Yaron Lifschitz, Circa features an ensemble of exceptional, multi-skilled circus artists.
Humans is commissioned by MA Scene Nationale – Pays de Montbeliard

Circa is supported by the Australian Government through the Australia Councils, its arts funding advisory body and the Queensland Government through Arts Queensland, part of the Department of the Premier and Cabinet.
Circa respectfully acknowledges the Traditional Owners and Custodians of the lands, waters and seas on which we work and live paying respects to Elders, past, present and future.
Arts Centre Melbourne presents
Humans
By Circa
Created by Yaron Lifschitz and the Circa Ensemble
Playhouse | 27 – 30 November
Bookings at artscentremelbourne.com.au