Films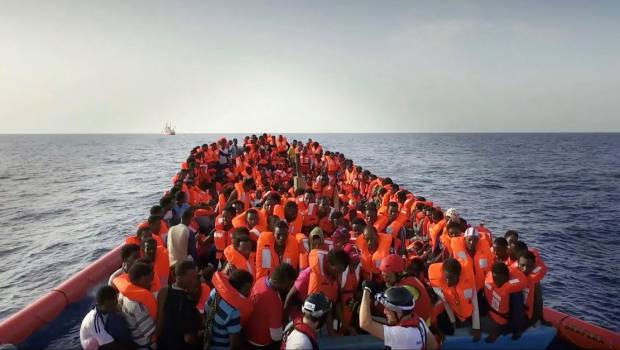 Published on March 15th, 2018 | by Damien Straker
Human Flow – Film Review
Reviewed by Damien Straker on the 14th of March 2018
Roadshow presents a film by Ai Weiwei
Produced by Ai Weiwei, Chin-chin Yap and Heino Deckert
Written by Chin-chin Yap, Tim Finch and Boris Cheshirkov
Music by Karsten Fundal
Cinematography Ai Weiwei, Ma Yan, Zanbo Zhang and Xie Zhenwei
Edited by Niels Pagh Andersen
Running Time: 140 minutes
Rating: M
Release Date: the 15th of March 2018
Ai Weiwei is an acclaimed Chinese artist who has lived out a varied and highly controversial career. His political and artistic activism has proven to be a major thorn in the side of the Chinese government. He has continued to bravely criticise them over their poor handling of many human rights issues. A major influence on his decision to first pursue activism can be attributed to his family being exiled to Shihezi, Xinjiang in the early 1960s during Mao's Cultural Revolution.
Weiwei has used many different artistic modes to criticise the government. One example is that he spent years blogging for hours a day. He has also made several documentaries criticising Beijing's infrastructure, social conditions and the government's lack of transparency during natural disasters. These critiques led Weiwei to being unfairly targeted by the Chinese police and placed under house arrest. Weiwei has also acted as a designer and a consultant for architectural projects in New York and Beijing.
Another culture staple Weiwei has embedded himself within has been pop music. He filmed himself in a parody music video of the Korean pop song Gangnam Style by PSY, where he had handcuffs swinging from his wrists. He also released his own music single called "Dumbass". The song lyrics are colourful: "Stand on the frontline like a dumbass, in a country that puts out like a hooker." He is experienced in using mass media and pop culture to prolong his criticism of the government in a highly accessible and sometimes fun way.
His talent for reaching a mass audience continues in the hugely ambitious documentary Human Flow. His aim is to address the lack of compassion towards refugees. He seeks to place a human face on individuals who are herded onto tiny boats to cross violent seas. Throughout the film, their destinations include Greece, the US, Israel, Germany and many other countries. There is no voice over and on-screen text is minimalistic when delivering brief facts. The form is cinematic, employing images exclusively to evoke a narrative structure.
The images collectively evoke beauty and danger across the landscapes of twenty-three countries. Ruined cities, people squeezed into tiny boats, small children playing, and barbed wire fences are some of the iconography captured on camera. There are still shots where people merely stand in front of the camera so that we absorb them not as refugees or similarly cheap labels but ordinary people of flesh and blood. Contrastingly, there are several wide-stretching overhead shots used to film the refugee camps and the pockets where they are told to stay. These highlight the volume of people being mobilised but also how they're cruelly compartmentalised into tiny pockets before exploring their new lives.
The ambition to cover so many countries is extraordinary and so is the film's use of the cinematic form. One of the most memorable images late in the piece includes the thick black smoke from the damaged oil fields stretching wildly across the landscapes. Yet by paring the film down exclusively to images and having little narration, Weiwei threatens to destabilise his goal of humanising the refugees. There are sad interviews with people who are simply looking for new lives and have lost people during their journey. However, shifting from one location to another means there's no arching narrative for those we meet.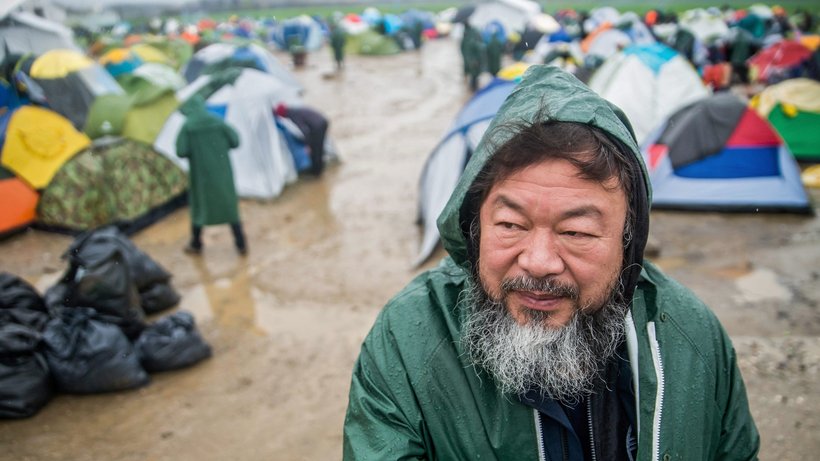 Everything about their experiences evolves from the ground-level images we see momentarily. Perhaps by not following people throughout the documentary this omission stresses the fleeting emotional connections that people can share towards refugees, empathising with them but never growing to know who they are. Additionally, major influences on migration are diluted by the cinematic form. For example, climate change is pivotal in mobilising refugees as people shift away from uninhabitable environments. Here the complex issue is reduced to brief but spectacular images of terrible sand storms in Kenya.
Human Flow is still a highly ambitious and humane documentary. It opts to spread itself across many different countries and dramatise a visually immersive, ground-level viewpoint of the refugee crisis. There is even some humour, such as when a man declares that we must get along and that people who are evil should be sent into space. Yet the ambition and scope are also why the complexity is dispelled. We see the refugees as ordinary people, which is powerful and significant, but their lives are kept at arm's length and buried under the enormity of the scope. This is foremost an audio-visual sensory experience as opposed to a film structured around facts or an ongoing personal narrative. The faces and the landscape of the flow are powerful, but the deeper humanity tends to fall astray.
Summary: A humane documentary that opts to spread itself across many different countries and dramatise a visually immersive, ground-level viewpoint of the refugee crisis.