Comics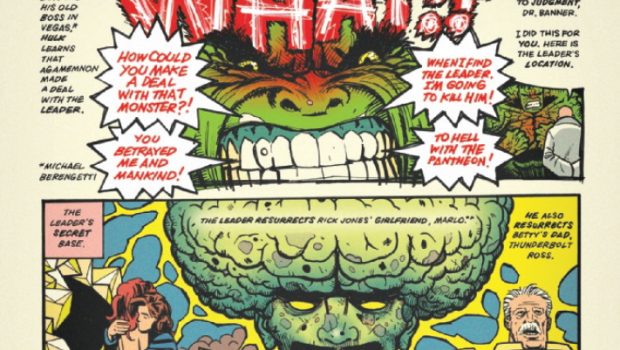 Published on May 3rd, 2022 | by Tim Chuma
Hulk: Grand Design – Madness #1 (2022) Review
Summary: A worthy recap of the entire storyline of the Hulk saga. Plenty of pointers if you want to explore the seperate stories in detail.
The conclusion of the entire recap of the Hulk canon in two volumes explores the Hulk's descent into madness and out the other side. They even manage to squeeze Planet Hulk and World War Hulk into here that are big storylines on their own.
As with the first volume this was great in that the art style changed so much from story to story you would think it was different artists illustrating it. This will be one to look forward to when they publish both volumes together or just get both parts now.
I would recommend this one if you enjoy stories with the Hulk or even the old-school style art that is on display here as there are years storylines squashed into the one volume for you to enjoy.
Although this mainly goes over the big plot points of each story it does point you in the right direction if you want to look up these stories yourself to explore further.
Comic details:
Writer: Jim Rugg, Mike O'sullivan
Penciler: Jim Rugg
Cover Artist: Jim Rugg
Publisher: Marvel
Published: April 27, 2022