Books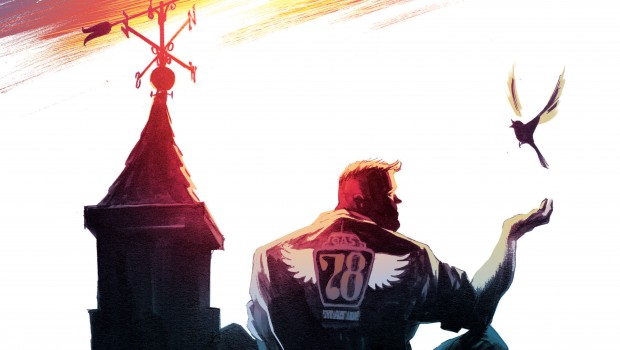 Published on October 29th, 2015 | by Adam Atkinson
Huck (001 Review) – Mark Millar and Rafael Albuquerque
"Well I wouldn't say slow. He's quiet for sure, but there's a wisdom there, too. We prefer the word special." This is the very first description we get of Mark Millar and Rafael Alburquerque's new hero, Huck.
HUCK #1 is set in a quiet American town, where Huck uses his special gifts to do a good deed each day. His neighbors return the favors by keeping his abilities a secret. But when a newcomer alerts the media, a firestorm erupts, sending Huck on an adventure that will change everything and show him where he came from.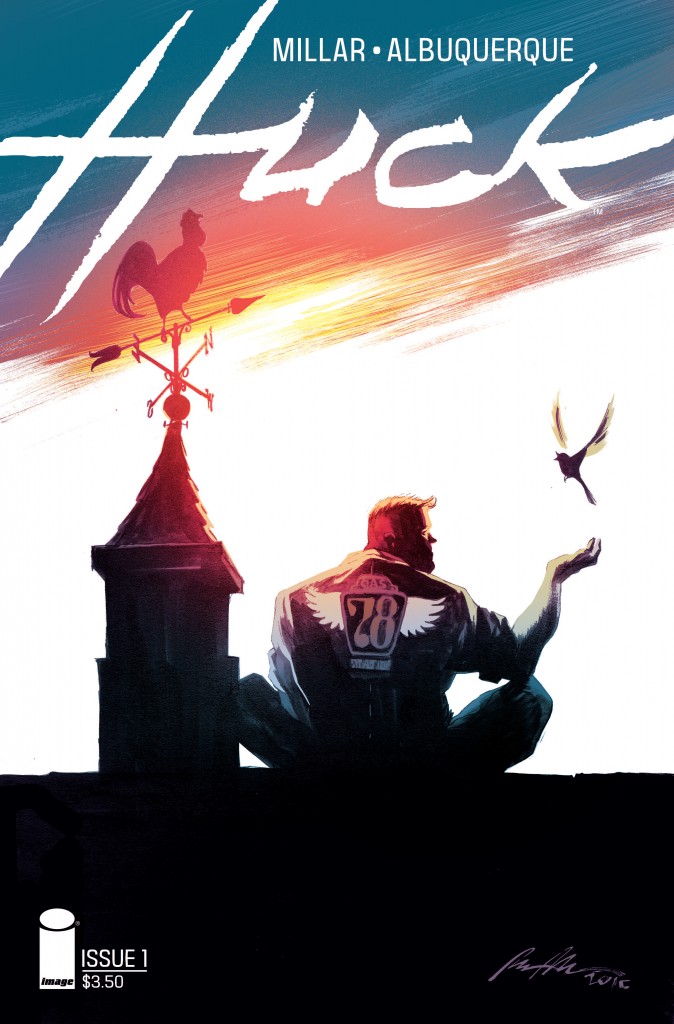 This brand-new series presents a comic book unlike anything you've read before and features a Feel-Good Movie variant cover by Rafael Albuquerque.
I really just feel the need to jump directly into my review, because I will NOT be spoiling anything about this one, it is honestly too fun of a ride.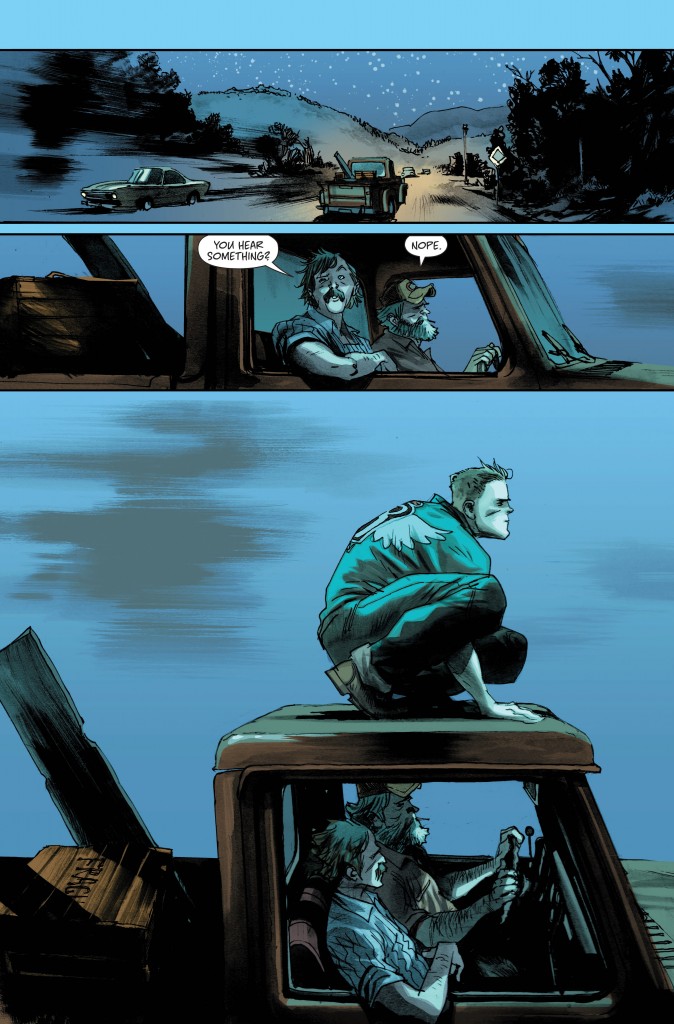 Writing – 5
I can tell you that getting the opportunity to review another Millar comic was an amazing experience, as he is a very talented writer, who has the ability to bring every character to life. This story is an amazing look at a really unique hero idea. From Chrononauts to Kick-Ass, and now to Huck, the writing is absolutely stunning, and completely different than what we have become used to. I was captivated by every word, and look forward to owning my hard copy of this first issue, but also getting to see this amazing story come to life! I have absolutely no critiques about the writing on this comic, and that is absolutely rare.
Artwork – 5
I am a big fan of the artwork in this issue, with a lot of amazing detail in the entirety of the story. I love the character design, and the detail that is used even in the background parts that are not important to the story. The small town feel, and the way their own that all of the characters have their own unique style to them is absolutely amazing. I have no critiques about the art either, and to be completely honest, this is almost one of my favorite pieces I have ever read, and the art style/art work has a lot to do with that decision.
MARK MILLAR
"Even in a year where I had Kingsman: The Secret Service, I think this is the project I'm most excited about. I couldn't stop writing this and just fell in love with the character, who's unlike anything else I've ever written and anything else I've seen in a comic before. I think people are going to go crazy for this one and having Rafael on the art just pushed the whole thing into overdrive for me. I think it's the best art of his career and I wish it was out right now just so people could see the magic he's working."
RAFAEL ALBUQUERQUE
"Working on Huck is more than the opportunity of collaborate with one of my favourite writers, it's also the chance to revisit some kind inner child, who still loves simple but strong and meaningful stories and ultimately made me get into comics business. It made me explore the positive and optimistic side of my art that was asleep for a while, and it's been definitely a unbelievable experience."
I very rarely think a comic is perfect, because every writer, artist, creator, and company has good things and bad ones, but I literally tried to find anything bad about this one. I have been unsuccessful, and for that reason, I have to give perfect marks. You need to make sure and pick this up as soon as it is available!