Hardware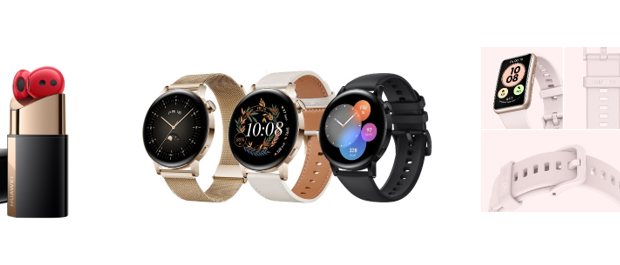 Published on April 26th, 2022 | by Alex Novus
HUAWEI'S MOTHER OF ALL SURPRISES – mother's day gift guide
Ready to spoil the one that is always there for you? Mother's Day 2022 is around the corner, and Huawei Consumer Business Group (BG) is offering a range of huge discount priced products for the mums of all kinds, from those that love to be pampered to the ones that insist they do not need a thing.
The average Australian missed out on months of quality time with their mum as a result of the pandemic, and many will be leveraging Mother's Day as a way to make up for lost time and build new memories.
In response to making Mother's Day extra special this year, Huawei suggests ditching the flowers, chocolates and jewellery, and carving out a well thought out gift that is trend setting now and useful in the long term.
As the world's leading tech provider in smart devices, you do not need to look anywhere else except for the Huawei Mother's Day Gift Guide which includes unbeatable price offers on its most innovative products including the All New HUAWEI WATCH GT 3 Series (from just $299), boundless sound options with Huawei's Free Buds Lipstick (RRP: $399, promotional price: $299) and for the workout fanatic, Huawei's Watch Fit New (RRP: $249, promotional price: $149).
HUAWEI WATCH GT3 Series
If your mum is still wearing one of those old-school watches that only tells time, you might want to get her the latest smartwatch. Fortunately, this year's Mother's Day, you can gift her the new Gold, White or Black version of the brand-new Huawei Watch GT3 Series. The Gold version within the series is especially elegant and graceful, with the look and feel of high-end fashion watches.
The HUAWEI WATCH GT 3 supports Bluetooth calls and SMS messages right from your wrist, thanks to the convenience message notifications and is compatible with Huawei devices and other Android, and iOS devices, making it the perfect addition to your weekly evening catch up calls between you and mum.
$100 off Mother's Day Special on selected models of HUAWEI WATCH GT 3 Series: $299 for 42mm Black, $399 for 42mm Gold Milanese Strap, $349 for 42mm White Leather Strap
HUAWEI WATCH FIT New
Featuring a gorgeous 1.64-inch rectangle AMOLED display and 280 x 456 pixels resolution, the HUAWEI WATCH FIT New delivers an ultra-clear and wide viewing experience for all mums that need their exercise fix.
If your mum loves the outdoors and a morning stroll, the auto-brightness adjustment offers better viewing in sunlight while the six always on watch faces allows her to express a personal style and mood on any given day.
Completely customised for mum's personal preferences, users can choose functions that they care about the most with things like the weather, all- day heart rate&SpO2 monitoring, steps and battery life are free to be selected, and set on a suitable position according to her viewing habits.
The HUAWEI WATCH FIT New also gifts your mum with a virtual personal trainer and encourages her to start training anytime from searching up to 12 kinds of animated quick workouts like Exercise at Work, Full-Body Stretch, the Ab Ripper plus 44 standard movement options.
Mother's Day special: HUAWEI WATCH FIT New is suited for the everyday budget, RRP: $249, promotional price: $149
HUAWEI FreeBuds Lipstick
How about wireless ear buds with a superior, elegant twist? The HUAWEI FreeBuds Lipstick is also unlike any other wireless earbuds you have ever seen.
Its unique lipstick-inspired design that effortlessly shows off a mystery black and luxury gold charging case lends itself to becoming a fashion accessory, making it an even better choice for the Mother's Day gift.
Inside the case, a pair of red earbuds completes the lipstick-inspired design and is a replica of a real lipstick tube when it is compacted, which also makes it a pleasant surprise when mum opens her gift.
Besides looking stylish, the HUAWEI FreeBuds Lipstick battery is also durable and supports pairing with up to two devices simultaneously and is compatible with different operating systems, including Android and iOS.
Mother's Day special: HUAWEI FreeBuds Lipstick Edition, RRP $399, promotional price $299
But, wait there is more for Mother's Day this year
HUAWEI is also offering a few more great promotions from its iconic wearables, Tablets and Audio including:
WATCH GT 3 46mm Active Black: RRP: $449, promotional price: $349
FreeBuds 4i: RRP: $159, promotional price: $79
FreeBuds Pro: RRP: $329, promotional price: $189
MatePad 11: RRP: $949, promotional price: $799
WATCH GT 2 Pro: RRP: $499, promotional price: $299
Band 6: RRP: RRP: $139, promotion price: $69
HUAWE Scale 3: RRP: $129, promotional price: $59
Availability3  
Click here to shop all HUAWEI Mother's Day deals. The featured Mother's Day offers are also available at JB Hi-Fi, The Good Guys, Mobileciti, Amazon and HUAWEI authorised experience stores. Promotion valid between 25th April 2022 and 12nd May 2022.
For more product details, please visit here: https://consumer.huawei.com/au/