Hardware
Published on September 1st, 2019 | by Andrew Bistak
Huawei Watch GT Active Review
Summary: Huawei Watch GT Active will become an extension of both you and your smartphone.
The Huawei Watch GT was one of the best smartwatches of 2018 and while it didn't have all the gimmicky apps as its competitors, it was a streamlined smartwatch experience that more importantly done it right. It was also ideal for daily use and with the success of the Watch GT, Huawei have launched two new additions to their family of smartwatches with the Active (reviewed) and the Elegant.
While the new Huawei Watch GT Active and Elegant are almost functionally identical, the main differences are aesthetics, size, materials used and the Elegant has a smaller battery that lasts 7 days opposed to 2 weeks with the Active. Nonetheless, both are impressive smartwatches in their own right, however today, we're focusing on the Huawei Watch GT Active that builds upon the success of its predecessor.
With the word "active" in its title, Huawei have targeted the Watch GT Active towards health conscious individuals but have also kept the high-end style of this smartwatch. Out of the box, the first thing that I noticed about this smartwatch was its professional build quality that does look like a classic time piece, including the ability to change bands with a 46mm case, opposed to the 42mm case on the Elegant.
Huawei Watch GT Active Unboxing Photos
The watch is also made from stainless steel, has a ceramic bezel and is carbon coated with a scratch resistant screen. Having used the original Huawei Watch GT since late year, this smartwatch has been through the wars with me and the screen is still unscathed from all the bumps and knocks of modern life. Needless to say, it is a well-made and beautifully designed smartwatch from Huawei.
In other words, this smartwatch looks "classy" and is Ta beautiful looking timepiece and not as daggy as some of its competitors out there and as a result, it's easy to see why people have gravitated away from Apple, Fitbit and Samsung. Like other smartwatches and smart activity trackers, the Watch GT Active tracks your steps, heart rate, sleep and of course a myriad of exercises such as running or even swimming as this watch is waterproof with an ATM (standard pressure of the atmosphere at sea level) rating of 5.
It also comes with a comfortable strap with the entire product weighing in at just 46grams which makes it quite a lightweight smartwatch that you don't notice that you are wearing. While you can control the device via the touchscreen, there are also two buttons on the right like last year's model to navigate the menu system.
Under its exterior, the Watch GT Active supports an AMOLED 1.39" (454x454px) responsive touchscreen, an impressive 14-day battery life (or 7 days with GPS enabled) plus handy smart features such as message notifications (email, SMS, WhatsApp), weather notifications, calendar reminders and even caller ID with the ability to reject a call. Furthermore, it has a plethora of sensors that include GPS, accelerometer, gyroscope, magnetometer, optical heart rate monitor, ambient light sensor, barometer and VO2Max. VO2 Max is your maximum oxygen uptake that you use during exercises and the Huawei Watch GT Active monitors and records this well.
While the watch is compatible with both the Android and iOS, we tested it with Android on a Mate 20 Pro and to set-up the device with our phone, we needed to download the free Huawei Health app which not only pairs your device via but also records all your statistics and regularly checks for firmware updates. In relation to setup, it took just a few minutes to pair, update and put it on my wrist to start reviewing. The watch is also powered by the Huawei Lite OS which is quite a fast system. Once powered and paired, we were treated to a very sharp screen on the Huawei Watch GT Active that can easily be seen in all sorts of light levels, even on a bright day outside.
Android app (Installation and Interface)

Similar to last year's model, you can change clock faces by holding down your finger on the screen until it vibrates and then simply swipe left or right to select the new face. The top right button allows you to access a variety of functions that include;
Workout
Workout Records
Workout Status
Heart Rate
Activity Records
Sleep
Barometer
Compass
Weather
Notifications
Stopwatch
Timer
Alarm
Flashlight
Find my phone
Settings
… whereas the bottom right button takes you directly to the workout area for;
Running Courses
Outdoor Run
Indoor Run
Outdoor Walk
Climb
Trail Run
Outdoor Cycle
Indoor Cycle
Pool Swim
Open Water
Triathlon
Other
As you can see, it is quite a comprehensive system. By swiping left on the smartwatch, it displays your current heartrate details, including resting heartrate, if you swipe again it will display the weather and one more swipe to the left shows your activity stats and goals from the day.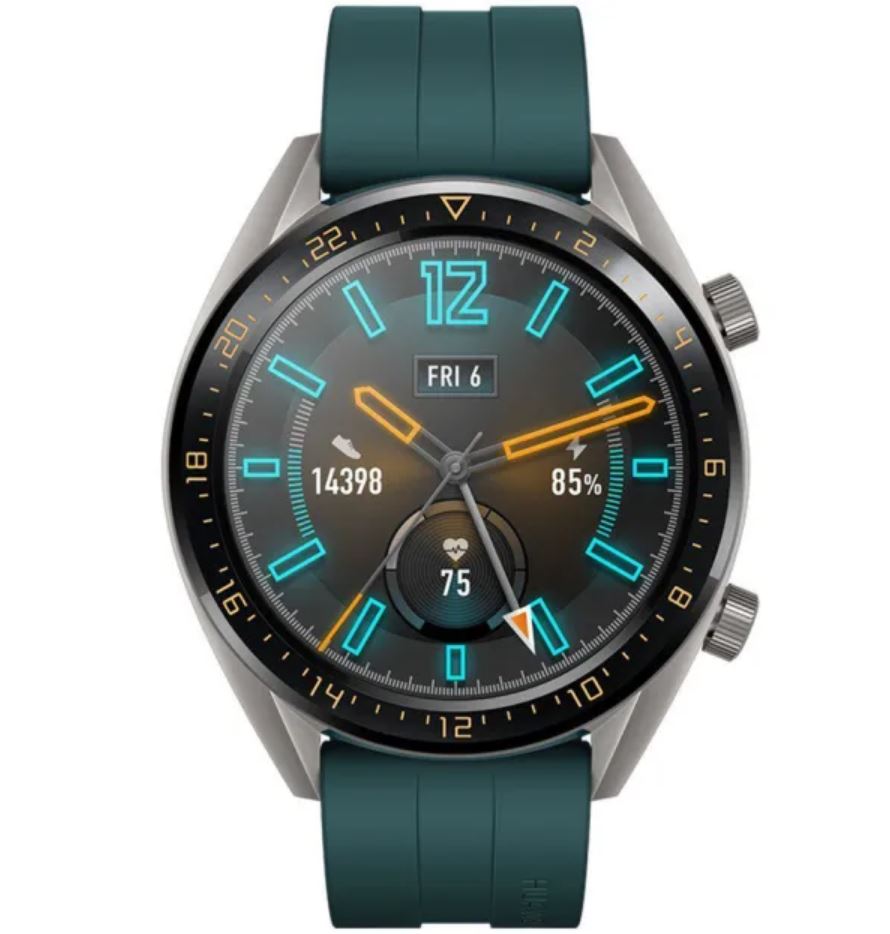 By swiping right, it just reverses this order. From the main clock face screen again, If you swipe up, this will display your messages and by swiping up, it gives you options for No Disturb, Show Time, Find Phone (very useful), Lock, Settings, Bluetooth icon connection, battery level and today's date. All in all, it is a well-designed and streamlined system. In terms of monitoring physical exercises, there's a number of choice such as open water swimming, climbing and outdoor running and for everything else, it's called "other" that basically measures your heartrate and movement that then puts them its fitness algorithms.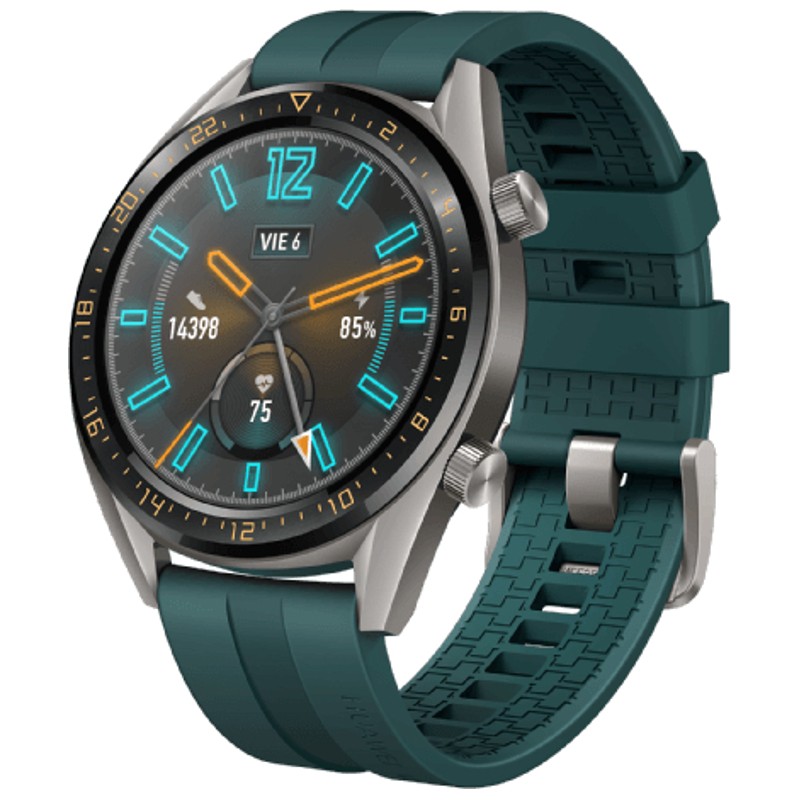 For the majority of us mere mortals, that is actually quite ample and the heartrate monitor does an excellent job. The only thing missing from this watch is NFC (e.g. tap and go payments) and the ability to control your music from the watch, however I'm guessing if you added these two options, it may reduce the battery but overall, this is still one of the better smartwatches available.
Final Thoughts?
Huawei kicks another goal with their new Watch GT Active that I've been using religiously for the last month and seriously cannot fault it! It has excellent useful daily functions and a killer 2-week battery life plus GPS for runners. Add in heart rate monitoring plus a powerful sleep function called TruSleep 2.0 Scientific Sleep Detection Technology and this watch will become an extension of you and your smartphone.