Hardware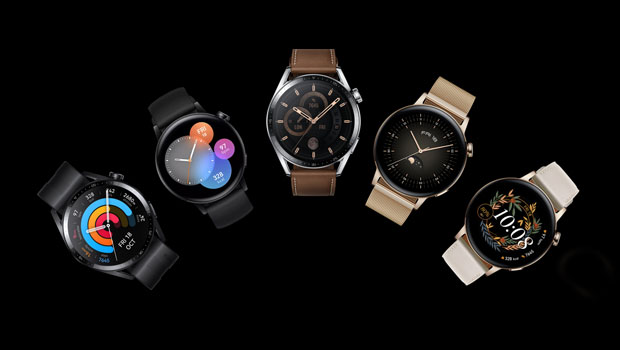 Published on April 12th, 2022 | by Andrew Bistak
Huawei Watch GT 3 Review (46mm)
Summary: The Huawei Watch GT 3 provides exceptional health monitoring
4.8
Exceptional health monitoring!
The Huawei Watch GT 3 is a true classic yet "smart" timepiece and really distances itself from its smartwatch brethren with its fashionable and stylish design. Complementing the design is the material used to create this timepiece that includes a stainless steel body with GLONASS to ensure additional protection from all your daily activities from bumps, knocks and scratches. So whether you're wearing it at the gym, at the theatre or at work, the Watch GT 3 suits all occasions. It also comes in two classic sizes (46mm and 42mm), including different band options that is quite lightweight at just 42.6g (46mm) or 35 (42mm). The main difference between the two sizes is the battery life with the 46mm (reviewed) model lasting up to 14-days and the 42mm model at 7-days.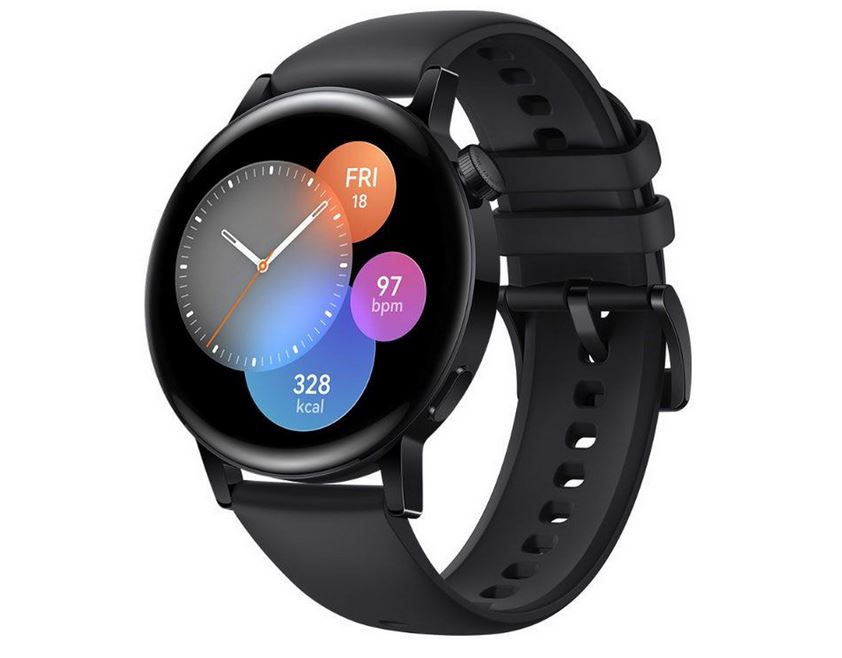 The Watch GT 3 also supports both Android and iOS devices and is powered by Huawei's own operating system called HarmonyOS, a cross platform system. If you have used an Apple Watch before, you will see some design parallels when it comes to the operating system interface. Opposed to text or convoluted operating systems, HarmonyOS uses icons (e.g. torch, workout, heart, camera) to navigate and once you have familiarised yourself with the icons, it makes interaction a breeze.
Apart from monitoring your day to day activities (e.g. running, swimming) and smart functionality like receiving notifications or listening to music, the Huawei Watch GT 3 features their new TruSeenTM 5.0+ heart rate monitoring technology that improves how it monitors your heart which almost mirrors a chest strap. Supporting this feature is the all-day Sp02 monitoring that regularly monitors your blood oxygen levels and is a great way to monitor your health and warn the wearer if your oxygen saturation levels fall below the ideal range of 92 to 99. Again, the accuracy was similar to a chemist purchased oximeter that attaches to your finger. As part of its diverse biometric sensors, it even monitors skin temperature and of course, stress and sleep, so as you can see, the Huawei Watch GT 3 captures a considerable amount of health statistics.
Further to that, it even plays music directly from the watch itself. In terms of music, you use the Huawei Health app to transfer audio and I must admit that the inbuilt speaker on the GT 3 is quite clear that of course makes it ideal for taking calls if your phone is near via Bluetooth. This device also supports a wide range of audio formats that include MP3, AAC, WAV, FLAC, M4A and OPUS, so whether its music or audiobooks, you're well covered. Additionally you can control music from the watch on your phone, including the ability to take photos on Huawei smartphones. The later feature is great for those couple of family selfies.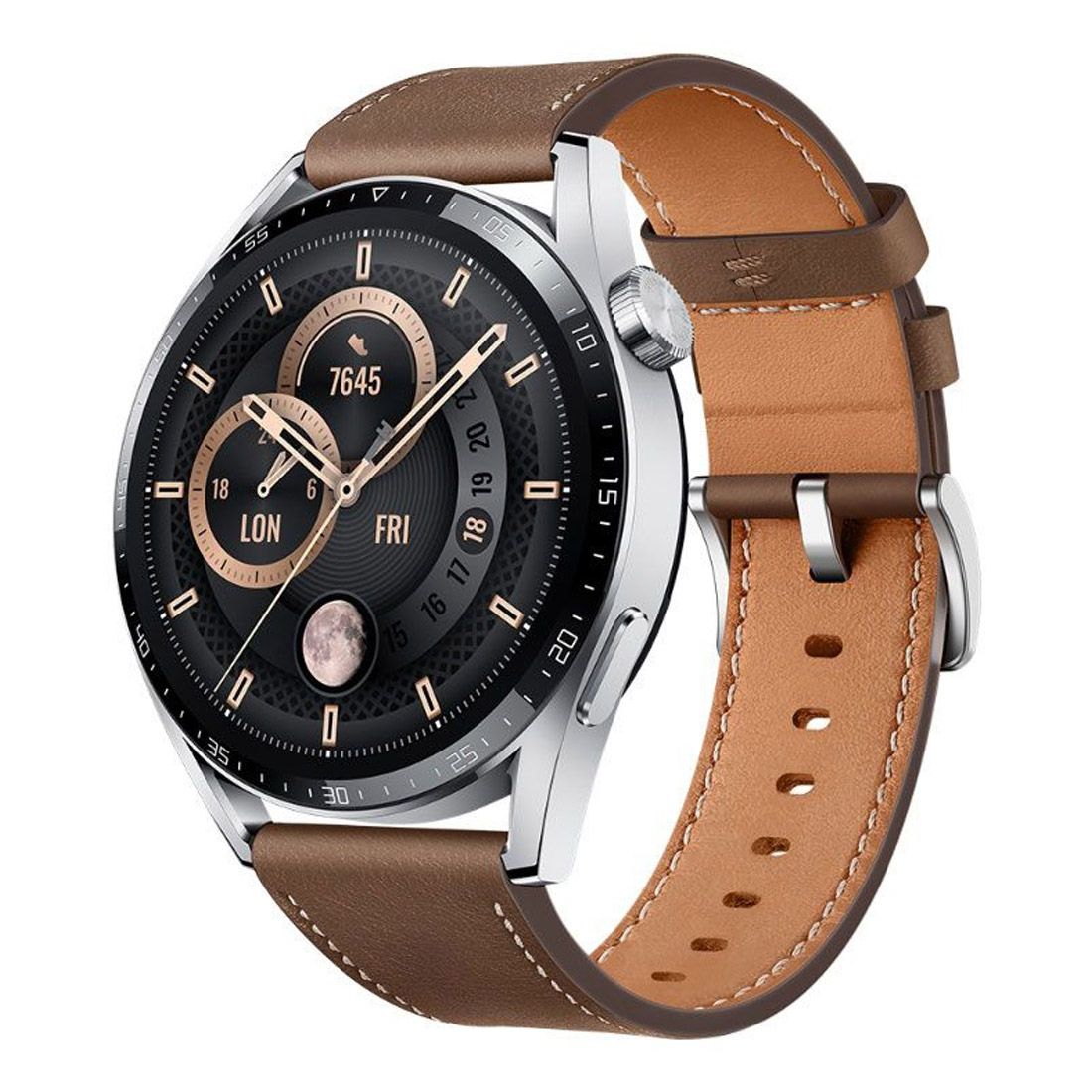 Runners will be pleased to know that the Watch GT 3 supports GPS and for an all-round fitness capture, the wearer has access to 100 different workout modes, including 18 professional workout modes, 12 outdoor workouts and 6 indoor workouts which really increases the scope of what this smart device can capture. For example, some of the activity modes include pool swim, skiing, cross trainer and triathlon which makes it quite diverse in what the GT 3 can capture. There is even a virtual fitness assistance to help you achieve your goals that also serves as a motivator and even the ability to setup programs plus reminders to move every hour.
Unboxing
Setup
Initially the touch screen on the GT 3 wasn't that responsive in some parts of the display, however after one of the updates, I'm having no issues at all and to install an update, you simply confirm it on the watch and presto, the update is initiated. Apart from the now responsive touch screen which is used to navigate, there is also a crown on the top right plus a button on the bottom right which gives you additional controls over the watch. It should also be mentioned that the display is crystal clear with vibrant colours and sharp text courtesy of the AMOLED display. Charging is done through the proprietary wireless charging disc that magnetically attaches to the GT 3 in order to charge via a USB-C connection. While theoretically the watch can last up to 14-days, that's using the bare minimum and disabling aspects such as continuous Sp02 monitoring or not using the GPS. So yes, it's achievable, however mileage will vary depending on the needs of the wearer.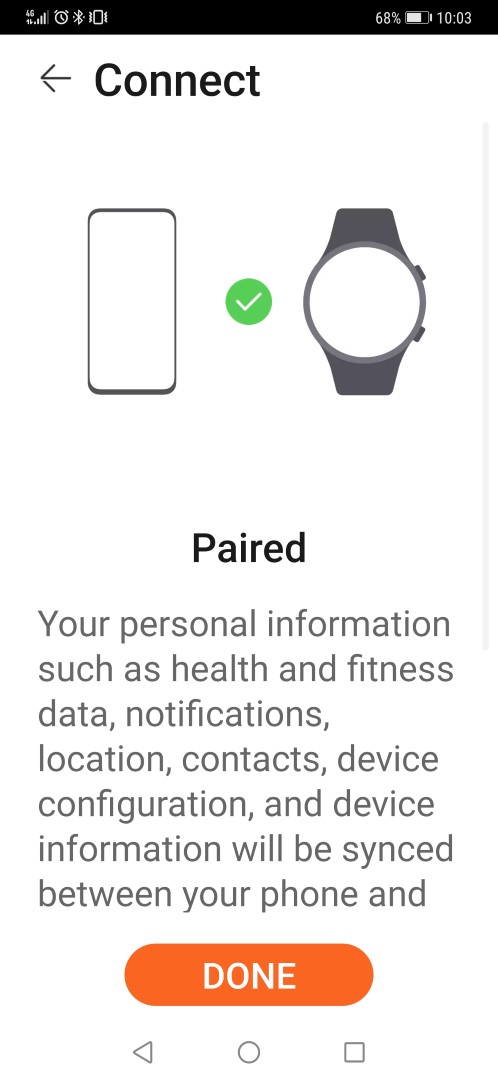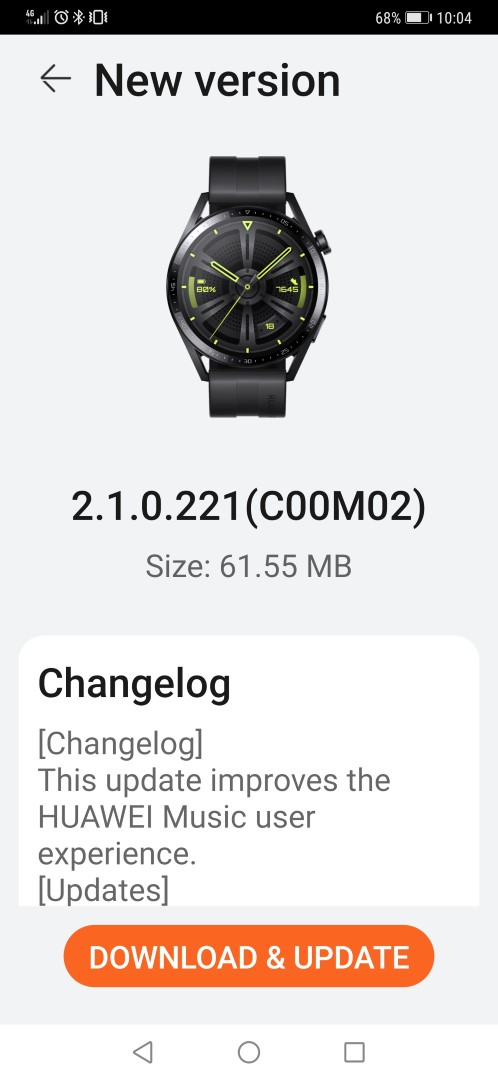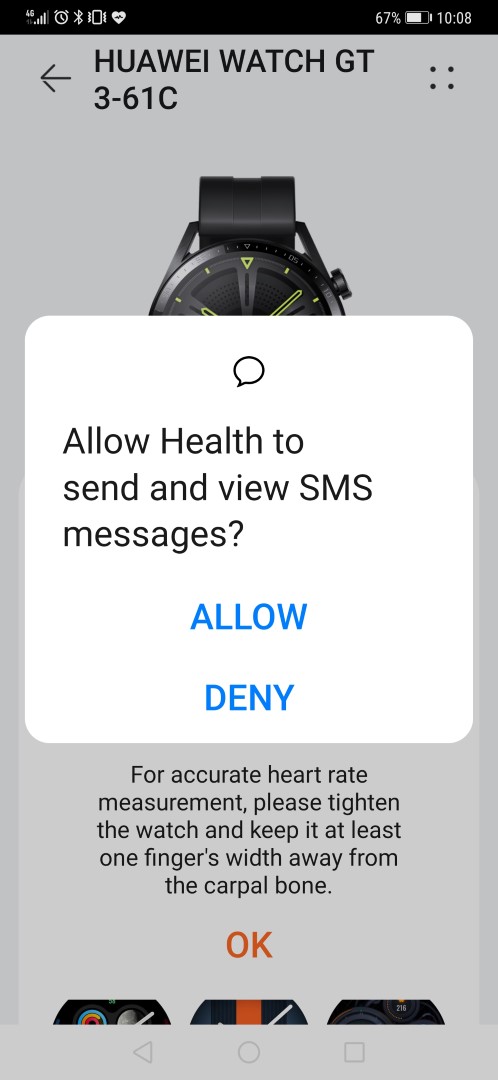 Easy install setup wizard via Hauwei Health app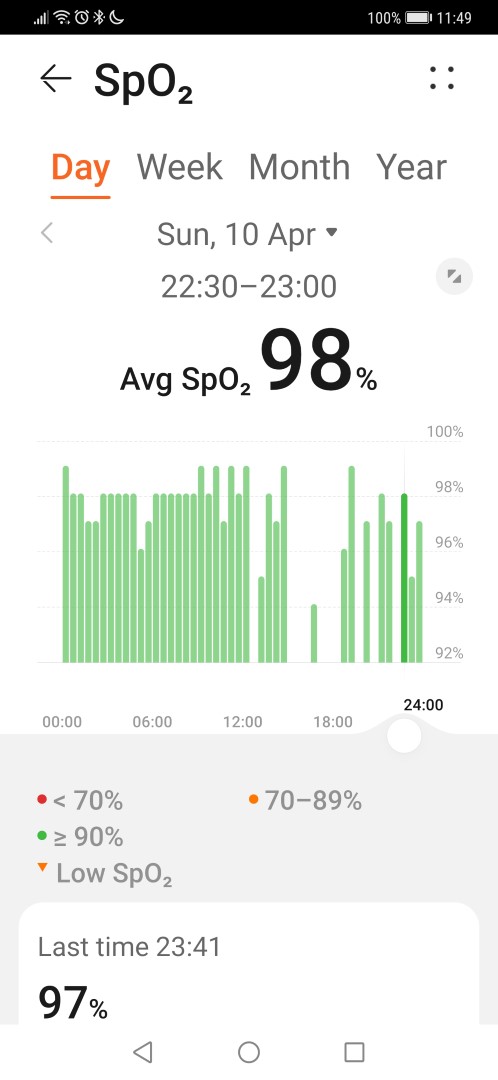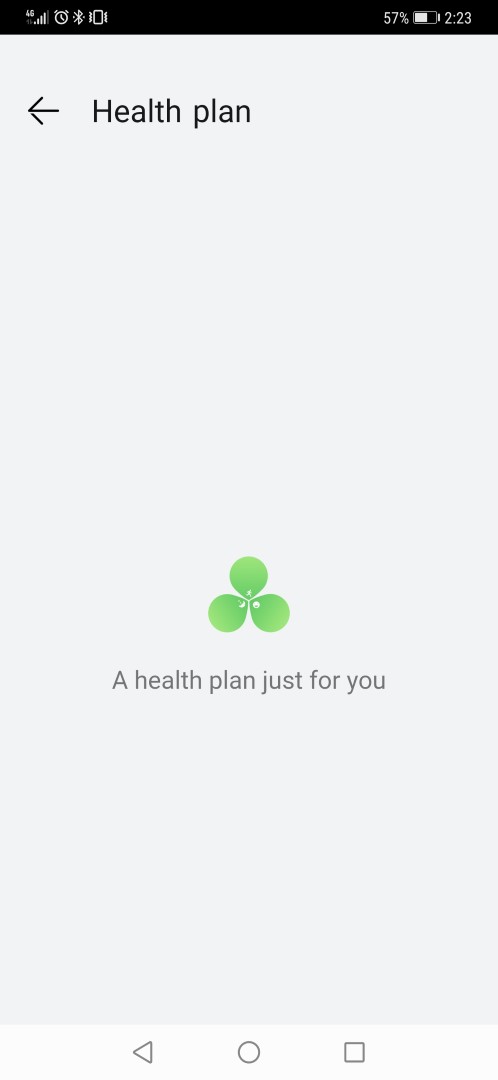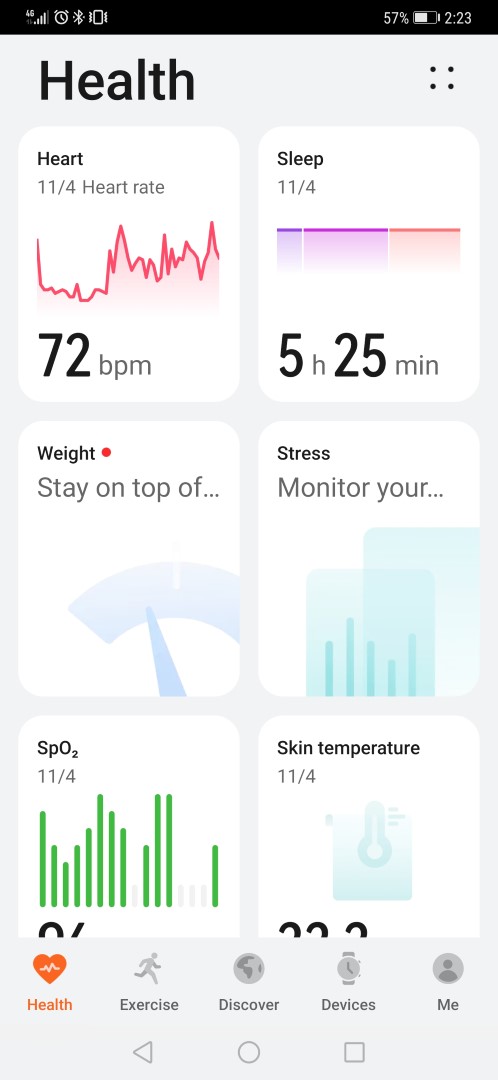 Detailed health monitor and plans
The GT 3 ses the Huawei Health app that is a very well-designed and powerful app for this smartwatch. The app is where all your statistics are recorded and by loading it, it gives you a quick glance at how you are progressing such as number of steps, active minutes, exercise records, heart rate, sleep, weight, stress, SpO2, skin temperature and the Healthy Living function (aka the Shamrock). This is where you can create your own health plan such as wanting to feel more at ease or boosting your immune system. For example by selecting boost immune system plan, it supports you with steps, sleep schedule, breathing exercises, sleep, activity and water reminders. The app also allows you to install other apps such as hue essentials which controls your smartlights or a Google Maps viewer and even a medication reminder as some of the programs available.
Like other smartwatches, there are plenty of clock faces to choose from and by swiping left, it gives displays your current heartrate, swiping again accesses your bloody oxygen levels, another move to the left gives you your daily targets, then you have local weather, waxing gibbous (moon report) and your last swipe, a sleep report. By swiping right from the main screen, it then displays the weather and gives you access to the music player. By swiping down, you have settings, drain (water), find my phone, do not disturb, alarm, screen (always) on, battery levels, date. Swiping goes into notifications, including the ability of sending pre-set messages and emoji's.
Final Thoughts?
All in all, the Huawei Watch GT 3 is indeed a clever smart watch that is filled with a wealth of features and more importantly, makes a fashionable statement, no matter what your gender or personal style. The only thing missing from the Huawei Watch 3 is the ability of adding an eSIM which would in essence remove the need of having to carry your phone and contactless payments but given that, I can't fault this smart timepiece from Huawei.
Recommended!