Hardware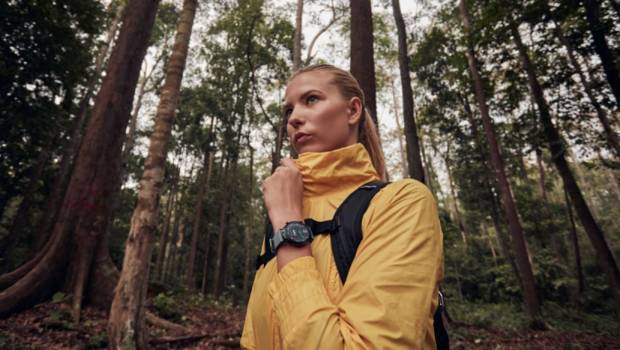 Published on January 5th, 2020 | by James Wright
Huawei Watch GT 2 Review (42mm)
Summary: The Huawei Watch GT 2 provides style and everyday smartwatch functionality in one small package!
Despite the unsubstantiated claims against Huawei by the Trump Administration and according to some news sources, the sanctions against China are slowly being overturned but needless to say, Huawei create impressive tech. From smartphones to 5G technology and beyond, Huawei definitely think outside the square when it comes to their products and today, we're checking out their new smartwatch, the Watch GT 2.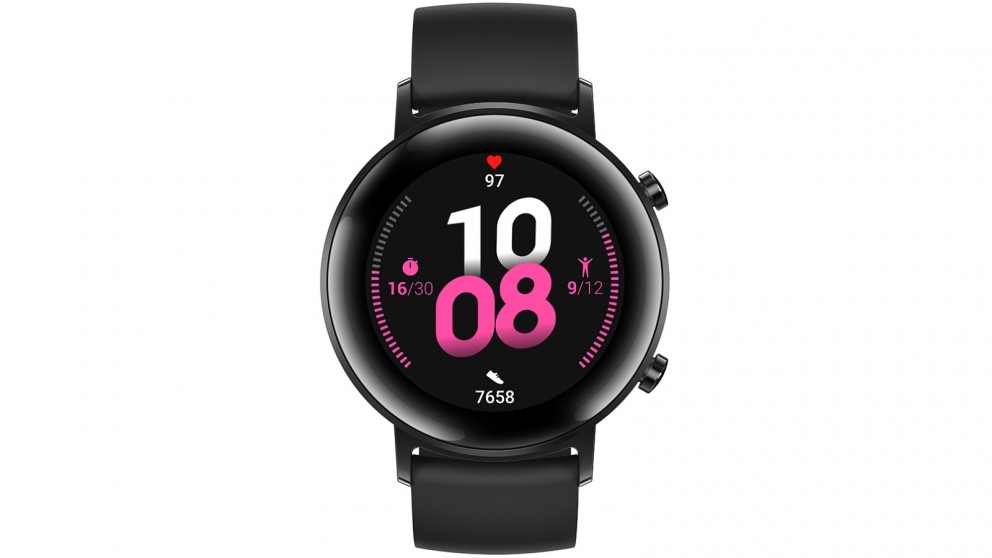 Channelling its core from previous Huawei smartwatches and depending on what model you purchase, the Watch GT 2 (42mm model reviewed) is a slight upgrade, whereas the 46mm version is a major upgrade with both models oozing high-end aesthetics. While both capture the usual functionality of smartwatches such as exercise monitoring, heart-rate and notifications, the Huawei Watch GT 2 adds music, stress monitoring and get this… the 46mm version has the ability to take phone calls via Bluetooth plus it boasts a 2-week battery life. While these aforementioned features are not included with the 42mm, it is still quite a decent smartwatch with a 1-week battery life using the "classic mode".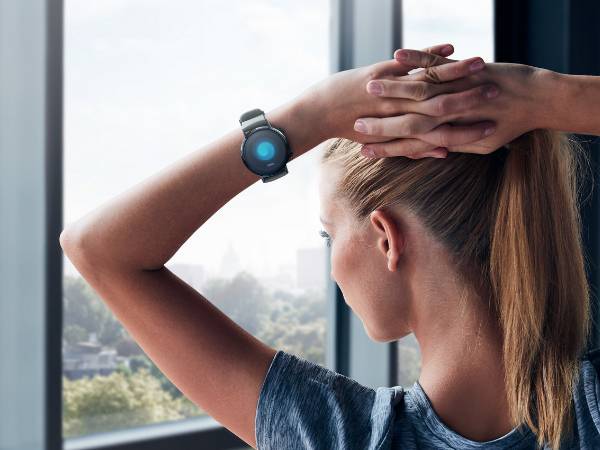 Specifications
Item
Description
Dimensions
L × W × D(46mm): 45.9 mm × 45.9 mm x 10.7 mm
L × W × D(42mm): 41.8 mm × 41.8 mm x 9.4 mm
10.7 mm and 9.4 mm is the thickness of the watch measured at its thinnest point (the distance from the surface of the watch to the bottom cover and does not include the sensor area).
Weight
46mm: Approximately 41 g (without the strap)
42mm: Approximately 29 g (without the strap)
Material
Watch body: metal and plastic; Strap: fluoroelastomer, leather, and metallic watch strap
Watch strap
46mm: The watch strap has a width of 22 mm and is suitable for wrist sizes ranging from 140–210 mm

42mm: The watch strap has a width of 20 mm and comes in two wrist sizes – 130–200 mm (Sport edition) and 130–190 mm (Classic, Elegant edition)

Screen
46mm Size: 1.39-inch
42mm: Size: 1.2-inch
full-color AMOLED, full-screen touchscreen which supports up, down, left, right swiping, touch, and touch and hold commands
46mm Resolution: 454 x 454, 326 ppi
42mm Resolution: 390 x 390, 326 ppi
Wakeup modes
Lift-to-wake, Press-to-wake
Battery capacity
46mm: 455 mAh
42mm: 215 mAh
Battery
Non-detachable lithium-ion polymer battery
Battery weight
46mm: Individual battery weight: 7.5 g
42mm: Individual battery weight: 4 g
Charging port
Magnetic thimble charging port
Charging base
Magnetic charging base (without cable)
Charging time
< 2 hours (25°C ambient temperature)
Charger voltage and current requirements
5 V 0.5 A/1 A/1.5 A/2 A
Theoretical battery life
46mm: 2 weeks
42mm: 7 days
(calculated using a standard usage profile; actual battery life depends on how the watch is used and for how long)
CPU
HUAWEI Kirin A1
Memory capacity
46mm: 4 GB ROM, 32 MB RAM
42mm: 4 GB ROM, 16 MB RAM
Bluetooth frequency
2.4 GHz, BT 5.1, supports BLE/BR/EDR
GPS
GPS, GLONASS
Sensors
Accelerometer gyroscope, geomagnetic sensor, optical heart rate sensor, ambient light sensor, air pressure sensor
Like previous smartwatches from this company, Huawei don't showboat their products with superfluous features or useless apps. Rather, they offer features that you will regularly use day to day and more importantly, they do this very well. However the only additional feature that we would recommend is NFC payments.
In terms of appearance, the GT 2 looks like a high-end time piece with its black colouring, stainless steel build and small bezel. It also comes with a very comfortable band and to navigate the watch, there are two buttons on the right side of the watch plus the touch screen. As it result, it makes navigation a simple and responsive experience.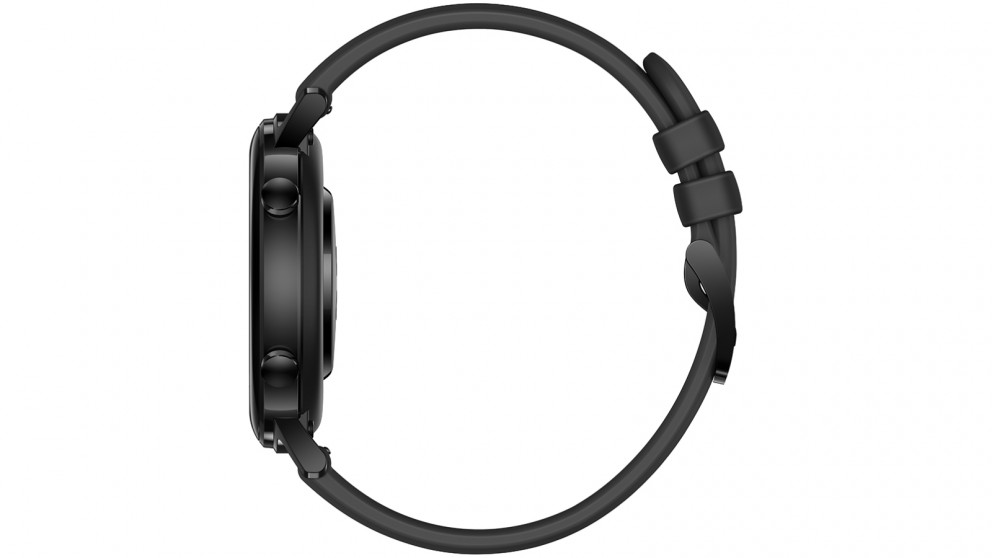 The 326ppi screen is super clear and can be easily seen in a variety of different lighting, even on a very bright day. Text is sharp as are the colours and compared to some of its competitors, it's easily one of the better screens around. There is even an option for always on, however the screen does "wake" quite fast. Charging the GT 2 is done via the included charging disc which uses USB-C for fast charging.
Setup photos
While in the past we have reviewed Huawei watches with Huawei phones, this time we paired it with an OPPO smartphone and we had no issues whatsoever. In order to pair the watch to the phone, we simply downloaded the Huawei Health app, selected which smartwatch we wanted (the GT 2) and then went through the wizard. This was flawless experience on the OPPO and unlike Fitbit, it was quick with no delays whatsoever and with that said, we were up and running in probably around one-minute.
Furthermore, the Huawei Watch GT 2 is powered by the Huawei Lite OS which we found quite responsive. While some reviewers on different media outlets have noted that the Huawei Lite OS can be laggy at times, we never experienced this with any of their smartwatches and the Watch GT 2 is no exception to the rule.
Some of the touch screen access include swiping up to read your notifications or swiping down to access No Disturb, Show Time, Find Phone, Lock, Settings plus it displays the battery life and the date. Swiping left and right will access various stats through the day, including heart-rate and of course the time.
To change the clock face, you simply hold down the touch screen which then allows you to select a new face and while these are limited, there's some impressive ones to choose from. The main menu which is accessed by the top right button gives you access to the main functionality of the watch from workouts, weather, alarms, flashlight and find my phone as some of the feautres.
Copying music to your Watch GT 2 is done through the app and when you pair it with wireless headphones, you literally have music on the run. Furthermore, you can use the watch to control music from other music apps such as Spotify.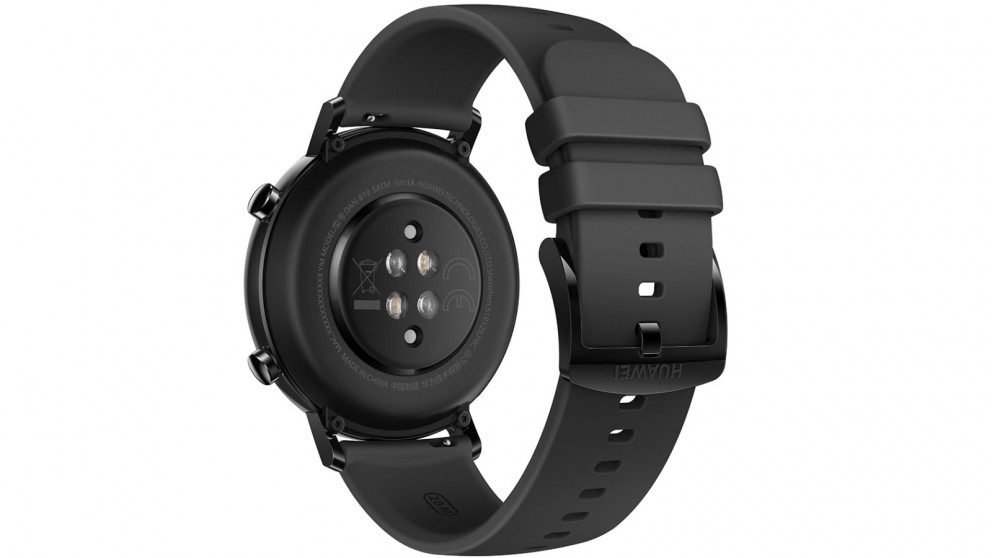 For physical activity such as running or swimming, the Watch GT2 uses the in-built sensors of the smartwatch plus some clever algorithms which records your activity in order to keep you fit and motivated.
Adding to the health features is the heart-rate monitor, sleep tracker and the very clever stress monitor. Runners will also be pleased with the GPS function that is quite accurate and takes the smartphone out of your equation while running. All in all, the Huawei Watch GT 2 monitors your sports, heart-rate and sleep quite well. We actually found that it monitors your sleep far better than the latest Fitbit Versa 2.
Lastly, the Huawei Health app is quite comprehensive and more importantly, easy to use that allows you to view your statistics with a glance. We found the stress logs quite interesting as it shows you when it peaks at different times during the day (or night) which will help some people in controlling their stress. The app also awards you on certain achievements you have done throughout the day and week but unfortunately this cannot be shared with others.
Final Thoughts?
The Huawei Watch GT 2 is an impressive smartwatch that does the main things well… this includes monitoring your fitness, displaying your heart rate, allowing for notifications and additional clever features such as a torch and even finding your phone. Add in an excellent battery, GPS capabilities, waterproof build plus the awesome screen and seriously this watch ticks all the right boxes. At the end of the day, I don't need a watch sized smartphone and this is where the Huawei Watch GT 2 succeeds.
Recommended!
WATCH GT 2 46mm

WATCH GT 42mm

Sport
Classic
Elite
Sport
Classic
Elegant
Available from 15 November
Available from 16 October
Available from 6 December
Available from 21 November
Available from 6 Dec
Coming soon
RRP $399
RRP $429
RRP $499
RRP $369
RRP $399
RRP $449
Available at JB HiFi ,Harvey Norman, , The Good Guys, Mobileciti, Amazon, Kogan, Huawei Authorised Experience Shop
Available at , JB HiFi, Harvey Norman ,The Good Guys,  Optus Selected Stores, Mobileciti, Amazon, Kogan, Huawei Authorised Experience Shop
Available at JB HiFi, Harvey Norman, Huawei Authorised Experience Shop
Available at JB HiFi, Harvey Norman, Huawei Authorised Experience Shop
Available at JB HiFi, Harvey Norman, Huawei Authorised Experience Shop
Coming soon