Hardware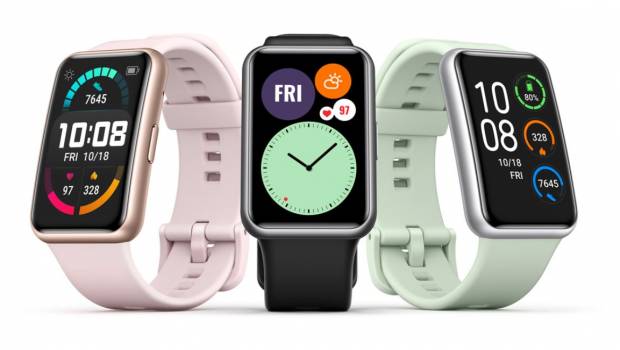 Published on October 31st, 2020 | by Andrew Bistak
Huawei Watch Fit Review
Summary: The Huawei Watch Fit is excellent value for money and definitely gives it competitors a run for their money!
Welcome to the Huawei Watch Fit, your new sporting companion. At its core, this product is a smart activity tracker with smartwatch features and comes in a variety of colours (watch case; black, silver, rose gold / watch band: graphite black, mint green, sakura pink) that looks the part as well. It's also small, just weighs 21-grams and monitors almost 100 sporting activities with a massive 10-day battery life. Adding to its design is a built-in GPS sensor, water resistant and records your physical activity with advanced metrics.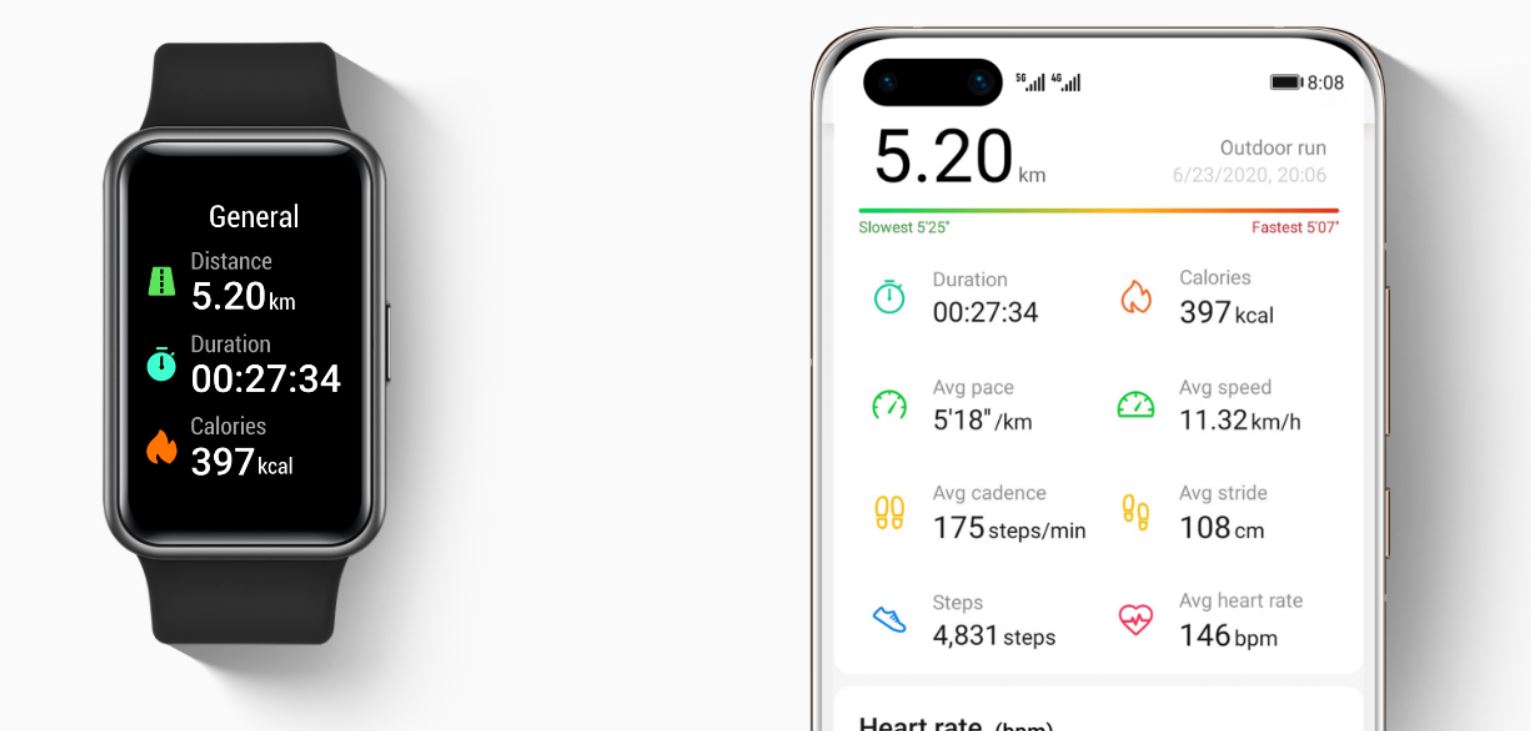 Box Contents
Watch
Charging Cradle (including the charging cable)
Quick Start Guide & Safety Information & Warranty Card
Out of the box, the first thing that I noticed about the Huawei Watch Fit was its slim design that puts the watch quite close to your wrist and yes, it does have some parallels with the Apple Watch. Given how slimline it is, this means it won't get in the way while you work out or even clothes for that such as a long sleeve shirt.
Setting up the phone just requires you to download the Huawei Health app and once downloaded you simply pick which watch you have and presto, it is paired to your smartphone. Navigating the watch is done through the touch screen and there is one button on the right. All in all, it's a very responsive smartwatch.
The screen solution of the Huawei Watch Fit 1.64″ display is 280 x 456 (326 PPI, 16.7 million colours) that boasts 2.5D curved Gorilla Glass which not only makes it tough but can easily be seen in a variety of different lighting.Furthermore, the display is very clear and vibrant which makes text super sharp. You can even set a picture as a background image or access one of the many different watch faces available.
Another important feature of this watch is that it silently monitors your heath in the background and will alert you if your heart rate is too low or high which would prompt you to seek medical attention. Blood Oxygen Saturation (SpO2) is another key element for health and fitness, including alerting you to any health related issues. Add in detailed sleep tracking on how you sleep, including stress monitoring and the Huawei Watch Fit is indeed a smart device, ensuring a better and safer outcome for the wearer.
Gallery
.
.
In terms of sleep, the watch uses Huawei's TruSleep 2.0 sleep tracking technology that while it monitors your sleep, it also breaks it down and gives you a score, including advice on how to improve. If you're feeling stressed, the Huawei TruRelax technology gives you access to breathing exercises to help reduce your levels which is great if you're feeling a little chaotic or even after a strenuous workout.
Another highlight is the ability to control your music from the watch, including the shutter on your phone that in turn creates a remote control for photos. On Android phones, you can only control the music but on Huawei smartphones, you have access to both handy features.
Further to this, you can tailor what notifications you receive on the watch or you can just keep the basics like text messages and calls. Although the watch will inform you who is calling, you can't take calls but you can hang-up if you're in the middle of something importantly like being at the gym, cinema or in a Zoom meeting.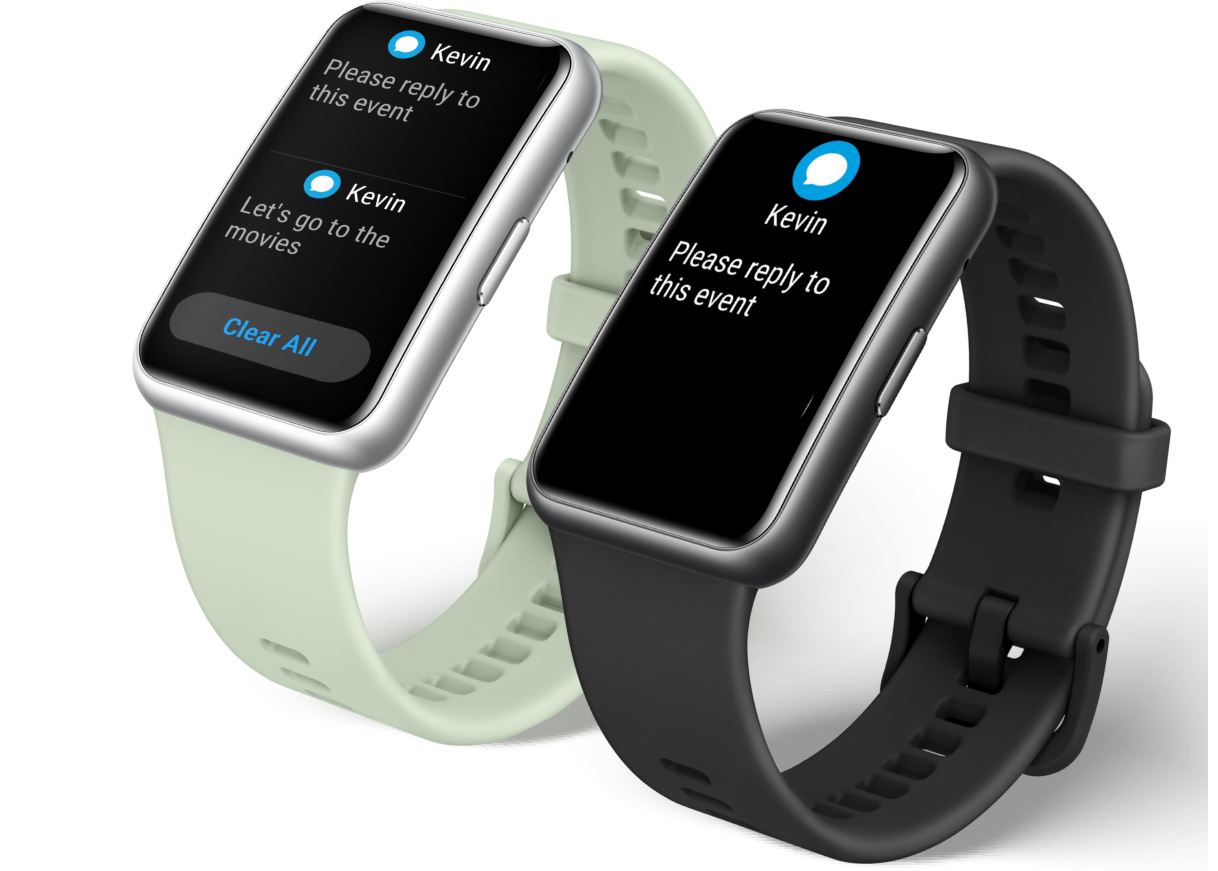 The Huawei Watch Fit features a propriety USB charging cable and "fast charging" is available that in just 5-minutes, you get a full-day use on your watch. The battery of the Watch Fit boasts an impressive 10-day charge that includes heart rate monitoring, notifications and other useful features like exercise videos.
That's right, the new Huawei Watch Fit which is an impressive feature, especially if your poor-time is to access video workouts on your phone or as Huawei calls it a Private Trainer. There are 44 different private trainer videos available that shows you a little video of how to do perform the exercise such as stretching or butt kicks.
Then you have access to over 96 workout modes which keeps track of your exercising in real-time, including heart rate. Some of these modes include running, swimming, yoga and even martial arts. If you're competitive or a gamer, you'll also appreciate the ghost runner features that gives you an additional incentive as you try to keep up with your previous speed.
Final Thoughts?
The Huawei Watch Fit comes with a RRP of $249AUD (October 2020) which is excellent value for money and provides the user with a great sporting companion, including smart watch features. However where it shines is through its visually impressive aesthetics, excellent screen quality and 10-day battery. Oh… the silicone band is super comfortable as well!
For more information, please visit https://consumer.huawei.com/au/wearables/watch-fit