Hardware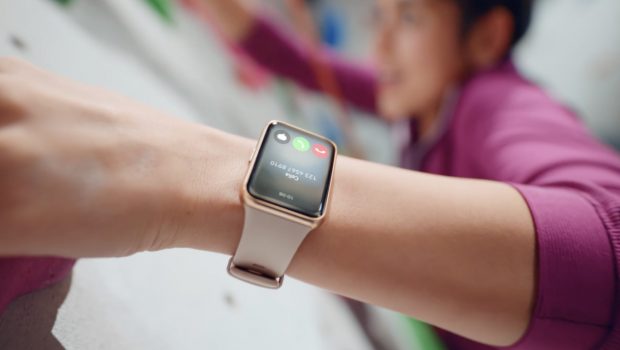 Published on June 27th, 2022 | by Lisa Marie
Huawei Watch Fit 2 Review
Summary: The Huawei Watch Fit 2 is a strong contender against the Fitbit Charge 5 and for its price, it's comes with a whole wealth of useful features that is nicely cased inside its stylish design.
The new Watch Fit 2 from Huawei has arrived which retails from under $300AUD (June 2022) and is a fantastic upgrade from its predecessor that not only looks the part with its high-quality 1.74″ AMOLED screen but comes with an in-built GPS, including a plethora of health and fitness features.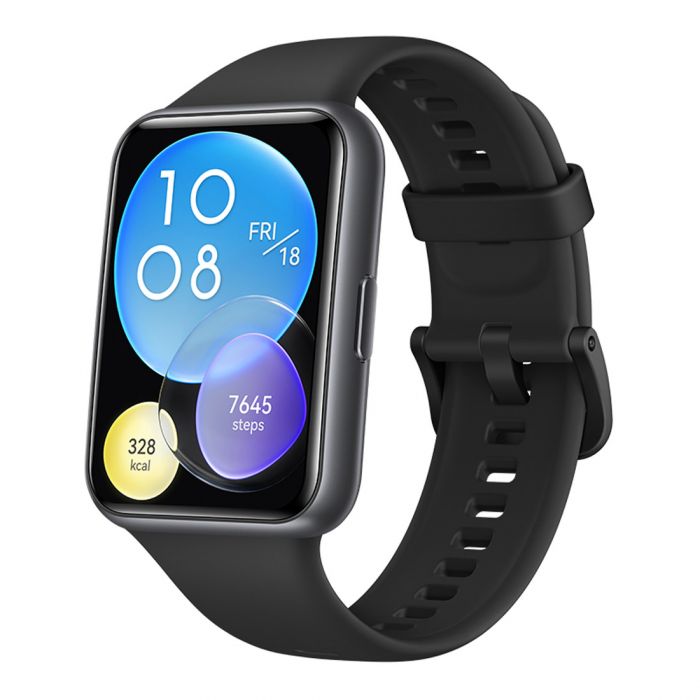 Speaking of fitness, the Huawei Watch Fit 2 has almost 100 different workout modes to choose from and for health, it monitors your heart rate and oxygen saturation levels to provide the user with a holistic device for all facets of life. From a smart watch perspective, you can answer calls directly from the watch via Bluetooth calling and setup quick messaging replies for text messages, including a battery that lasts up to 10-days or around 7-days with heavy use.
Depending on your own personal style, the Huawei Watch Fit 2 comes in three different editions that include active (reviewed), classic and elegant with the latter really upping the schnazzines of this device with its premium gold or silver frost design which makes it look more like a high-end time piece opposed to a smart device. If you want to change the band, Huawei offer an intuitive press-to-release link design that with a press of a button, you can easily replace the band opposed to those fiddly watch pin systems.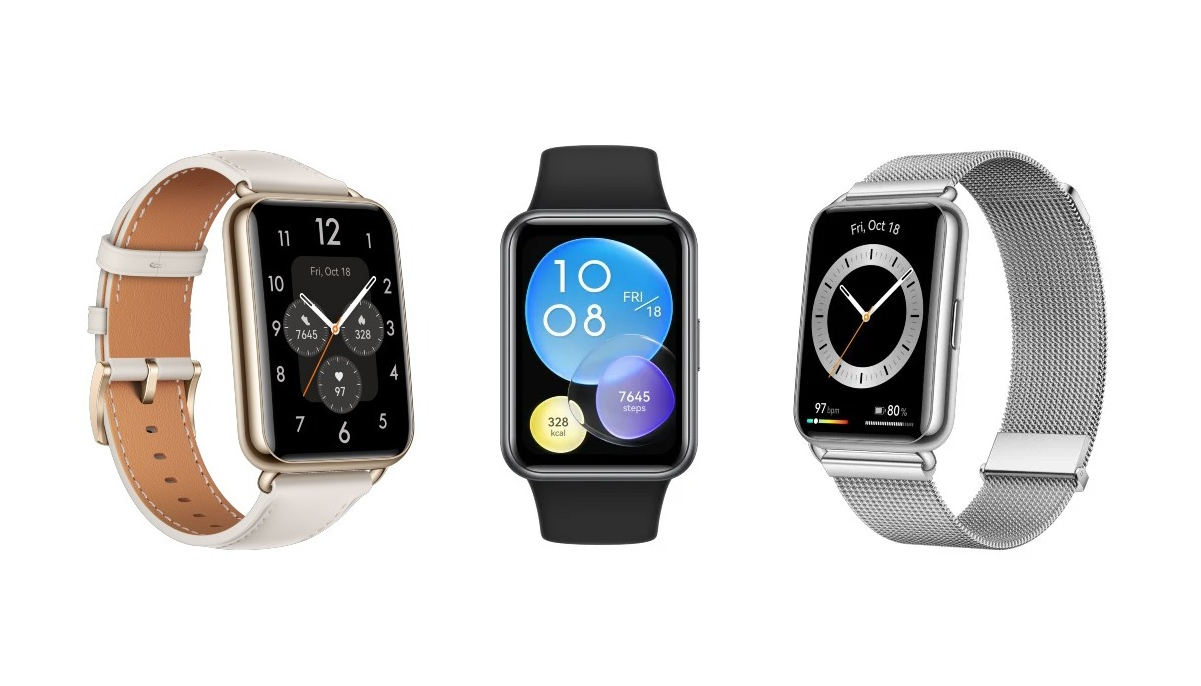 Box Contents
Watch
Charging Cradle (including the charging cable)
Quick Start Guide & Safety Information & Warranty Card
Nicely packed, the Huawei Watch Fit 2 is well-built product and can be taken underwater due to its 5 ATM rating and at just 40 grams in weight, you don't even know you're wearing it. There is also one button on the side but for the majority, controlling of the watch is done via the responsive touch screen. Additionally the Watch Fit 2 has some parallels with the Apple Watch in terms of appearance and even with the operating system that uses icons to help the user find their intended feature.
While the watch will auto-detect movement, there are 97 workouts to chose from, including reminders to move and runners will be pleased with the pre-run warmups and post-run stretches, including real-time running data that is linked to the watch's in-built GPS. There are even animated workouts which are great for those of us who are time starved. One thing that is missing from the watch is calorie counting that may be an issue for some calorie conscious people.
Like other watches, it will give you awards when you hit certain milestones and while it measures you heart rate, skin temperature and SP02, it also monitors your sleeping, your period cycle and even stress levels. If you do get stressed, there some recommendations from the watch such as breathing exercises to help reduce these levels. It's almost like having your own personal fitness and health trainer 24×7.
Another highlight of the watch is the Huawei Health app and the only strange aspect about this is that I had to sideload the app on my Android phone for some reason which was promoted via the install. I guess this is still the case because of the Huawei Google issue but nonetheless, it wasn't an issue as the install went smoothly. Needless to say, the Health app from Huawei is great and is well-presented with graphs and historical data. The app also allows you to easily transfer music to the watch as well which is far superior than a certain competitor.
Besides taking calls, replying to text messages, receiving reminders, the Huawei Watch Fit 2 even allows you to listen to music directly from the watch that in turn allows you to play music from the watch or via your Bluetooth earbuds. Additionally there's plenty of watch faces to choose from, including the ability to use a picture which looks fantastic due to the resolution of the screen. Other helpful features include a torch, find my phone feature and calling from your watch as well.
Final Thoughts?
The Huawei Watch Fit 2 is a strong contender against the Fitbit Charge 5 and for its price, it's comes with a whole wealth of useful features that is nicely cased inside its stylish design. So if you're looking for a holistic fitness and health smart device, the Huawei Watch Fit 2 nicely fits that role.
Recommended!
For more information, please visit https://consumer.huawei.com/en/wearables/watch-fit2/