Hardware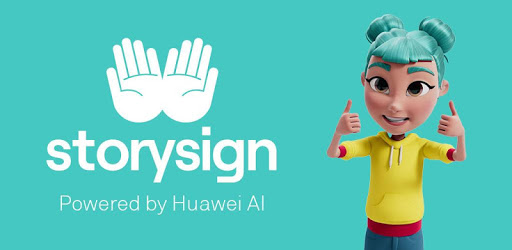 Published on June 25th, 2019 | by Admin
HUAWEI STORYSIGN CAMPAIGN RECEIVES SEVEN AWARD WINS AT CANNES 2019
Huawei has taken home seven awards for its StorySign campaign at this year's Cannes Lions International Festival of Creativity, including four Gold Lions, as the global technology leader continues to add to the growing array of award wins for their app designed to enrich story time for deaf children and their families.
The Gold Lions were awarded to Huawei for their StorySign campaign in the 'Use of Mobile', 'UX & Journey Design', 'Health & Wellness Tech: Mobile', and 'Social Purpose' categories. Notably, StorySign was the only campaign to be awarded a Gold Lion from three of these shortlists.
Speaking about the success, Huawei Consumer Business Managing Director, Larking Huang, said: "At Huawei, we believe that technology should be open and available to all, regardless of who we are and where we come from.
"I'm very proud to see that the StorySign campaign has been recognised for seven awards at Cannes Lions Festival 2019, including four Gold Lions. StorySign is the first app to use AI to help deaf children learn to read and we hope that by raising awareness of deaf literacy issues, we will continue to make a significant impact in the deaf community by helping more deaf children learn how to read."
The StorySign campaign also won a Silver Lion in the 'Quality Education' category and two Bronze Lions in the 'Infant Products, Toys & Educational Products' and 'Utility Apps' categories. This follows on from the company's success at the D&AD Awards 2019, with StorySign winning a Wood Pencil for 'Creative Use in Technology' and a Graphite Pencil for 'Platforms & Apps'.
Powered by Huawei, alongside partner agencies FCB Inferno, RED Consultancy and Wavemaker, Huawei announced the launch of the StorySign app in December 2018, to help deaf children learn to read. StorySign translates selected children's books into sign language in real time an experience helped by Huawei's AI technology, creating a world first app which brings books to life for the 32 million deaf children in the world.
Earlier this year, Huawei announced its continued commitment to supporting deaf literacy projects across Europe, with Huawei pledging additional funding to its ongoing partnership with the European Union of the Deaf. Huawei also confirmed that it will be expanding the StorySign library over the course of 2019, with the children's titles There's a Dragon in your Book, Max the Brave, How to be a Lion and The Giant Jumperee. These new books will ensure that StorySign becomes a long-term resource that continues to benefit the deaf community.