Hardware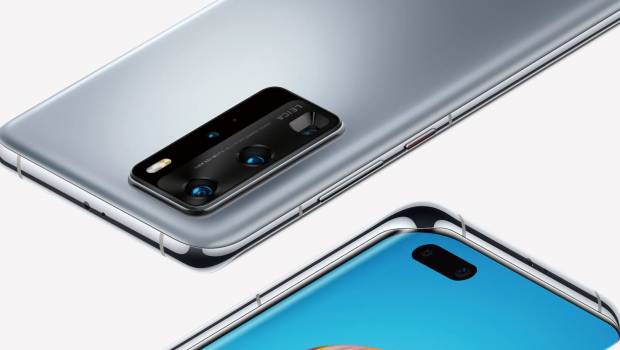 Published on May 15th, 2020 | by Andrew Bistak
Huawei P40 Pro Review
Summary: The Huawei P40 Pro is not only a thing of beautiful but a technical achievement that is unfortunately hampered (slightly) by the lack of Google Services. However if you're willing to do the workarounds, you will get a very enjoyable smartphone experience, particularly if you love photography.
Huawei's P40 Pro is undoubtedly one of the world's most powerful smartphones and is backed by a plethora of high-end features to help cement this title. Under its thoroughly stylish exterior, the Huawei P40 Pro is powered by the Kirin990 5G octa-core CPU, has a 16-core Mali-G76 GPU and lastly a NPU (neural-network processing unit) that in essence is an AI accelerator. Adding to this is 8GB of RAM + 256GB ROM for internal storage (expandable up to 256GB, total of 512GB via a NN SD Card) and it is running the latest EMUI 10.1 operating system which comes with a wealth of useful features that is based on Android 10 which ticks all the right boxes on a high-end smartphone… however there's a whole lot more!
Key Features
6.58″ OLED capacitive touchscreen
8GB Ram
256GB storage
HiSilicon Kirin 990 5G (7 nm+) Chipset
50MP(wide) x 12MP(telephoto) x 40MP(ultrawide) rear cameras
32MP selfie camera
Ultra Vision Leica Quad Camera
Ultra Vision Main Camera
SuperSensing Periscope Telephoto Lens
New Generation AI Photography
4200 mAh battery
IP68-rated and completely dustproof and water-resistant up to 1.5m
High speed wireless charging compatible | Reverse wireless charging capable
Fast charging 40W
Fingerprint sensor
Phoneclone hassle-free smartphone switching and transfer
Huawei are also known for their high-quality smartphone cameras and the P40 holds the crown for its "vision photography" with its four rear cameras and two front facing selfie-cameras. The rear cameras are broken into the following, a 50 megapixels (MP) Ultra Vision Camera (Wide Angle, f/1.9 aperture, OIS), 40 MP Cine Camera (Ultra-Wide Angle, f/1.8 aperture), 12 MP SuperSensing Telephoto Camera (f/3.4 aperture, OIS) and 3D Depth Sensing Camera. The main front facing camera is 32MP (f/2.2 aperture) that also includes a Depth Camera to give your selfies that professional look. Needless to say, this smartphone will make your photos look like a professional had taken them!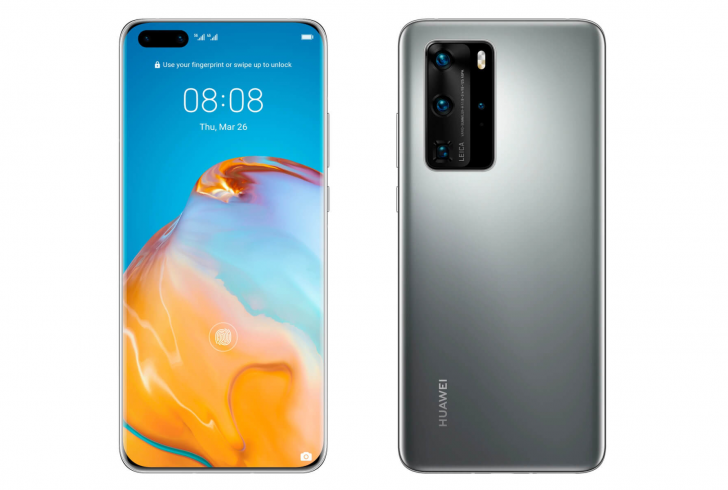 Complementing this wealth of features is a super clear 6.58" OLED screen (2640 x 1200) and lastly, a 4200mAh "all-day" battery that includes both fast-and wireless charging and the external casing boasts an IP68 rating to provide splash, water (up to 1.5 metres for 30 minutes) and dust resistance for additional protection. In reference with fast charging, you can fully charge the phone is just over 70 minutes and it supports reverse wireless charging for Qi enabled devices like earbuds, smartwatches and even phones. It also features the latest wireless standards, including the new Wi-Fi 6+ that delivers speeds of up to 2400Mpbs.
As mentioned, the case of the P40 Pro is aesthetically very pleasing to the eye and its design has been inspired by water that creates its quad-curve overflow display that really makes it feel nice to hold. It's also a little on the heavier side at 209 grams (but no issue) with a size of 72.6 x 158.2 x 8.95 millimeters and comes in two colours in Australia, deep blue sea and silver frost.
Box Contents
Phone(Built-in battery) x 1
Charger x 1
USB Type-C Cable x 1
USB Type-C Earphones x 1
Protective Case x 1 (Not available in Western Europe and Northeast Europe)
Quick Start Guide x 1
Eject Tool x 1
Warranty Card x 1
Unboxing Photos
As you can see, the Huawei P40 Pro is quite a fashionable technological beast and the setup of the phone is very similar to other Android devices. We were up and running in just a few minutes and we were ready to explore both the virtual and physical world with the P40 Pro. However before we continue there is one caveat that unfortunately comes with this smartphone and that is the absence of key Google services and apps such as the Play Store, Google Maps and Google Assistant due to an unsubstantiated witch hunt by the American government against Huawei that  have banned companies such as Google from working with Huawei.
Thankfully Huawei have included their own AppGallery that is the third largest app store in the world and if you cannot find your favourite Android app, there is even a request option. With Google Maps absent, you can install Here We Go that is almost as good. Alternatively, you can "side load" apps that may carry a risk as you basically download the APK install file and then manually install it on your phone.  While it is a strange experience with these missing apps, you do become more accustomed to it, particularly from its workarounds such as using YouTube via the browser and we even managed to install Google Maps GO which does revert to the browser.
Below are some screenshots of the EMUI 10.1 operating system that as you can see is very reminiscent of the Android O/S, however is much more refined experienced, including their subtle yet impressive themes.
Lastly, you can even use your P40 Pro as a PC on a monitor or TV thanks to EMUI 10.1 which basically turns your smartphone into a dedicated Windows/Linux type interface. Add in a Bluetooth mouse and keyboard and presto, you'll be PC'ing in no time! With that said, multitasking on this phone was great with no slowdown whatsoever, no matter how many apps I had open. EMUI 10.1 also allows you to easily create multi-windows which allow you to have multiple windows open or if you are playing a game or movie, you can have a floating window to easily reply to messages without minimising your main session. Here are the highlights of EMUI 10.1;
MeeTime (high quality video calls, conference calls, screen sharing and real-time sharing with action cameras)
Wireless Sharing (files, videos, photos)
OneHop Multi-Devices  (Share music with Huawei Sound X)
Cast + Wireless Projection (Share phone screen to TV)
SoundBooster (Increase the audio of your phone via a Bluetooth speaker)
Single-search on Multiple Devices
Hey Celia (Huawei's answer to OK Google or Alexa)
Real-world inspired themes for your phone
Multi-Device Control (easily connect to nearby devices or control smart home appliances)
Increased privacy and security
The 6.59" OLED screen is one of the clearest currently on the market thanks to its 2640 x 1200 resolution with a very fast 90Hz refresh rate. As a result, colours are super vibrant, images clear and text super sharp. So whether you're watching films, playing games, surfing the net or scrolling through your photos, you'll be very impressed by the screen.
The screen also includes a responsive in-screen finger print reader, including 3D face unlock and the two dual camera front facing cameras do take up a little screen real estate but it's nothing to worry about as you do become familiar with it. Audio quality is good, however it is a little lacking compared to some other high-end smartphones but I generally use wireless earphones or headphones so this and for many like me is not an issue.
Benchmarking
As predicated, the Huawei P40 Pro produced some exceptional scores that really makes this device a powerful workhorse for super responsive apps, gaming and general all-round use. It also helps with the various algorithms behind the powerful camera system, ensuring a very responsive camera experience, particularly when you want to quickly take photos.
Camera
Before we check out our sample shots on the P40 Pro, let's check out the official camera specifications from Huawei;
Rear Camera(s):
50 MP Ultra Vision Camera (Wide Angle, f/1.9 aperture, OIS) + 40 MP Cine Camera (Ultra-Wide Angle, f/1.8 aperture) + 12 MP SuperSensing Telephoto Camera (f/3.4 aperture, OIS) + 3D Depth Sensing Camera
Autofocus mode: Autofocus
Image stabilization: OIS + AIS
Zoom Mode: Digital Zoom, Optical Zoom, Hybrid Zoom
Video recording: Support for 4K(3,840 x 2,160 pixels) 60fps video recording
Image resolution: Support up to 8,192 x 6,144 pixels
Video resolution: Support up to 3,840 x 2,160 pixels
Front Camera(s):
32 MP Selfie Camera (f/2.2 aperture) + Depth Camera*
Autofocus Mode: Autofocus
Video Recording: Support for 4K (3,840 x 2,160 pixels) 60fps video recording
Image resolution: Support up to 6,528 x 4,896 pixels
Video resolution: Support up to 3,840 x 2,160 pixels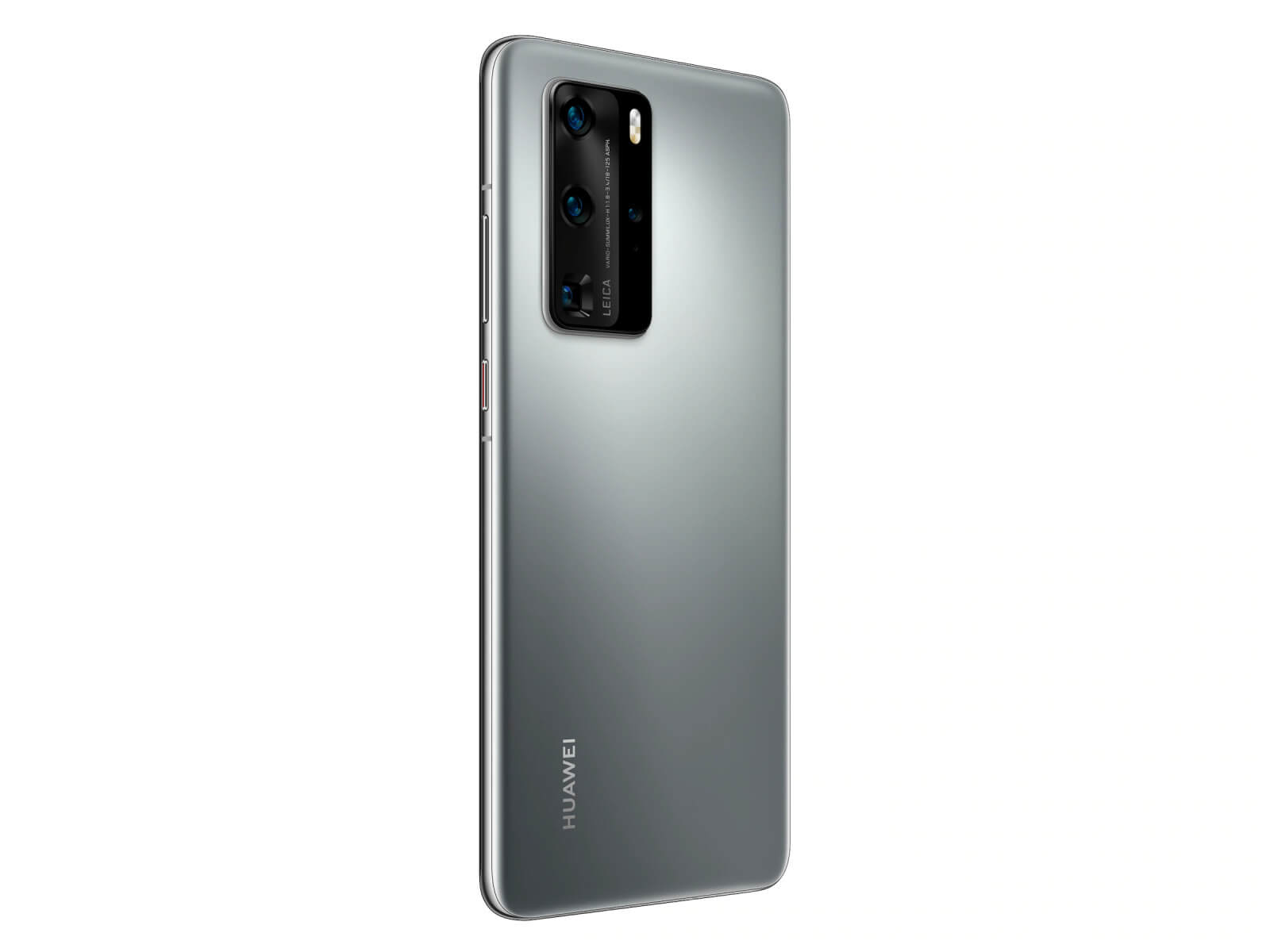 The hero feature of the P40 Pro is definitely the high quality camera system, particularly the 50-megapixel camera with 1/128" sensor that does allow you to capture some truly stunning images. There is also a 5 x optical zoom with a 10 x hybrid zoom that offers a decent enough 50 x digital zoom. Sure, you do lose quality with the digital zoom but the 50-megapixels and image stabilization helps. Furthermore, you can capture 4K video at 60 frames per second. Low-light and night imagery is also decent but like other smartphones, you do need to tweak this feature. There's also plenty of camera tweaks available for those users who want more control over the system but for most people, the default settings work brilliantly!
Sample Images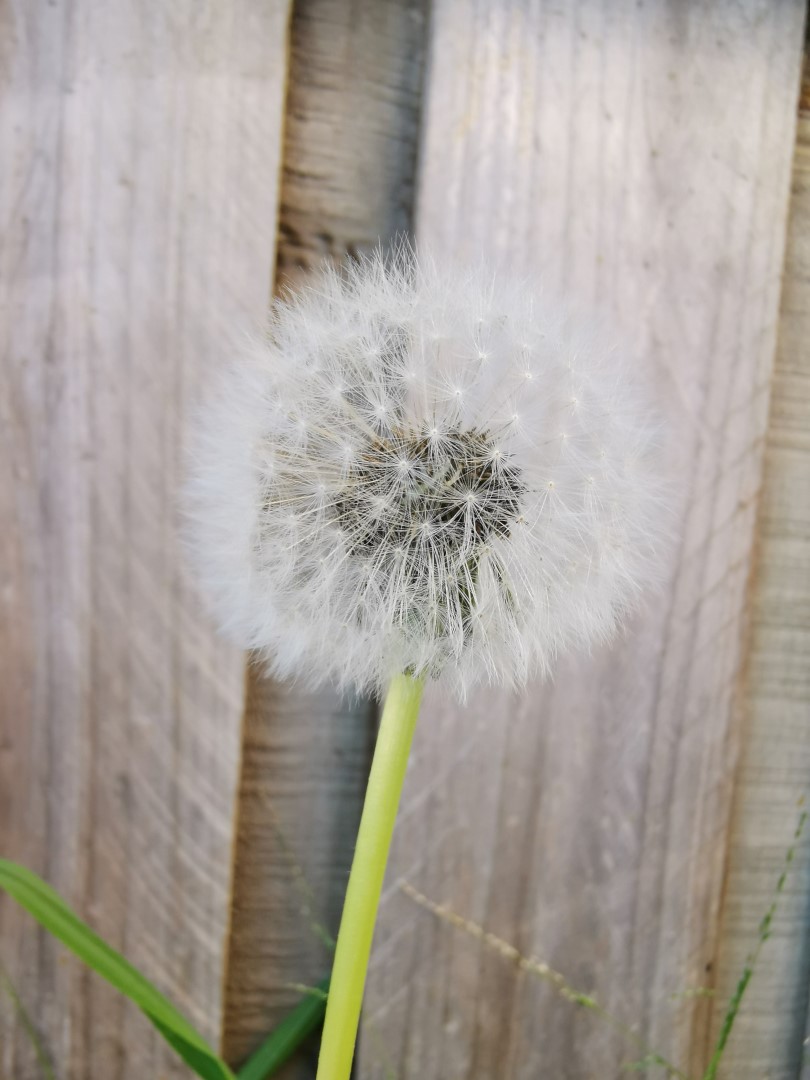 As you can see, images almost pop with its sharpness and vibrant colours. Adding to this is the ability to take high quality 4K videos, including optical image stabilisation to ensure your films don't look like something out of the Blair Witch. Needless to say, the camera system on this phone is almost perfect and if you're looking for a smartphone to capture those perfects moments, it's hard to look by the Huawei P40 Pro.
Final Thoughts?
With a recommend retail price of $1599AUD, the Huawei P40 Pro is a technological achievement in itself, particularly when it comes to its unparalleled photo quality. While we were limited to what photos we could take in these COVID-19 lockdowns, the photos that we did take turned out great and really showcased the advancements of smartphone photography. It's also a very fast and responsive smartphone with an superb OLED screen that almost makes the images and colours jump out of your screen. Scoring this phone was a little hard and while Huawei try to give the user a flawless smartphone without Google services, it is a little hard and we've noticed that some sights have heavily penalised their review scores for this that is not really fare but it also needs to be taken into consideration.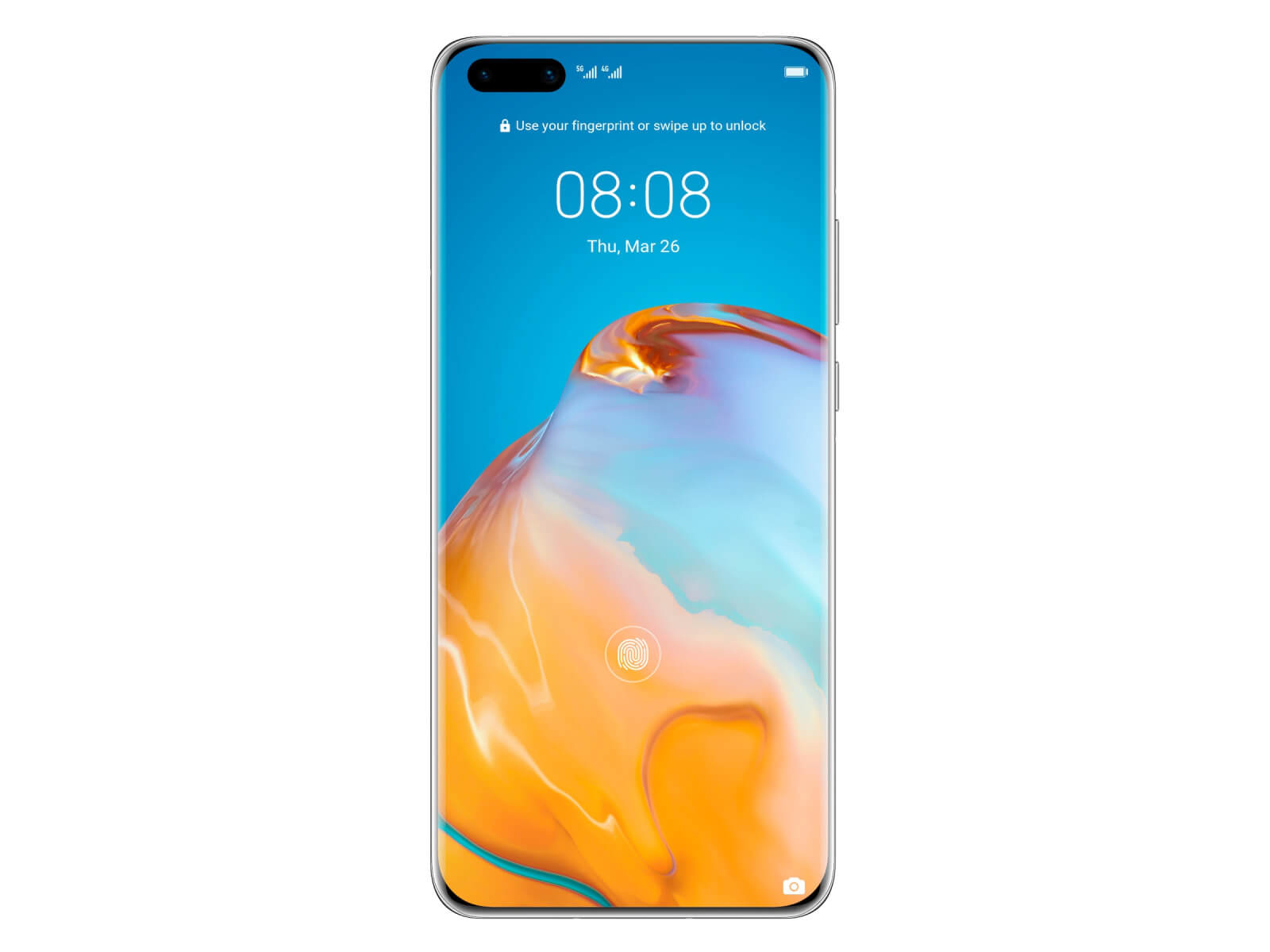 However with the absence of "key" Google services and apps, this may be a deal breaker for some people because the AppGallery is a little clunky compared to the Google Play Store and the Apple App Store. With that said, we did side load some of our favourite apps that were not available that almost gave us that Google experience. With that said, I'm sure, Google will be allowed to trade with Huawei sometime in the future but when that may happen is anyone's guess. All in all, another impressive smartphone from Huawei that boasts some great features that is unfortunately held back a little by its lack of Google services apps but once again there are other ways around this if you're up for the challenge!
Overview
Visionary photography
Speak for yourself with the Ultra Vision Leica Quad Camera by capturing photos and videos anytime and anywhere you want. Revolutionize your experience of speed and power with the cutting-edge Kirin 990 5G Chipset. The innovative design upgrades your visual entertainment and ergonomic comfort. Explore now and future with HUAWEI P40 Pro.
The flowing wonder in your hand
Inspired by the beauty and form of flowing water, the Quad-Curve Overflow Display* is innovated to dissolve the barriers of vision and imagination on every edge. Plus with the 90 Hz refresh rate, you can enjoy an immersive view over the entire fluid screen. The mounting middle frame and protective round corners enhance the harmonious feel from your eyes to your hand.
*To fully unleash the screen potential, Huawei has launched the HUAWEI Quad-Curve Overflow Display, featuring four curved edges (top, bottom, and both sides). The HUAWEI P40 Pro screens are sourced from multiple vendors, with consistent parameters. However, due to the differences in their technical solutions, there may be minor differences in display effects across the screens
Ultimate performance for a real experience
Embrace the ultra-fast speed with the world's first integrated 5G SoC*, Kirin 990 5G chipset. Thanks to the 7nm+ EUV technology and innovative CPU architectures, HUAWEI P40 Pro can achieve high efficiency and system fluidity. Be amazed by the outstanding graphics performance of Mali-G76 MC16 GPU, unparalleled image processing powered by the upgraded ISP, and advanced AI capability in the dual core NPU.
*SoC hereby is a mobile chipset integrated with modem and application processors, 7nm Plus EUV is TSMC 7nm Plus Extreme Ultraviolet Lithography process technology.
Immersive gaming with everything under control
The upgraded image engine intelligently optimizes the image frames to ensure high fluency with less power consumption. In the stunning display with 90 Hz, your eyes will see the real difference of playing a 90 fps game. It is now more fluent and stable in high frame rate for most of the time. And don't worry about the overheating issue as the unique SuperCool system of 3D graphene film is partnered with the ultra-thin VC to efficiently conduct the heat away.
Wi-Fi 6 plus
Using Dynamic Narrow Bandwidth technology, the Wi-Fi 6 Plus enabled phone penetrates more walls and floors*. Supporting 160 MHz bandwidth, it brings out optimal speed reaching up to 2.4 Gbps.12
*Applicable only with HUAWEI Wi-Fi 6 Plus routers. Theoretical value only.
Keep rolling, enjoy every powerful day
The innovative CPU architecture brings high power efficiency. And the AI allocation mechanism makes better use of the 4200 mAh battery to achieve great performance and longer working time.
IP68, built for the free souls*
Providing protection from sudden raindrops or accidental splashes, you are free to explore and go on adventures. It's time to unleash all your energy and creativity.
*This product is rated as IP68 for splash, water, and dust resistance under IEC standard 60529 and was tested under controlled laboratory conditions. Splash, water, and dust resistance are not permanent conditions and resistance may decrease over time with normal use. Do not attempt to charge a wet product. Warranty does not cover liquid damage
Your face is your password
The Face Unlock accurately detects your face features to help you unlock the screen or access a private app. No matter if the environment is bright or dark, the verification is fast and reliable.
Touch, scan and verify
Pick up the phone and unlock it with your fingerprint on the enlarged verification area at the same time. It is the most natural way for an accurate and ultra-fast verification.
Hey Celia
Meet the new friend, Celia. She can understand your voice commands and assist you in making calls, setting calendar events, replying to messages, playing music or checking the weather. Empowered by the AI capability, she can also see things around you by identifying plants, translating menus and checking the calories of food in front of you*.
*Supporting languages include: English, French and Spanish. Available in the UK, France, Spain, Chile, Mexico and Colombia
Specifications
| | |
| --- | --- |
| Product Type | Unlocked Phones |
| Brand | Huawei |
| Model | P40 Pro |
| COVIDSafe App Compatible | N/A |
| Phone Type | Smartphones |
| Additional Features | Fingerprint Sensor |
| Primary Storage Capacity | 256GB |
| Installed RAM | 8GB |
| Processor Type | Octa-Core |
| Camera Resolution | 50MP + 40MP + 12MP |
| Front Camera Resolution | 32MP |
| Screen Size (inches) | 6.58 |
| Screen Type | OLED |
| Screen Resolution | 2640 x 1200 |
| Standby Time (hrs) | Up to 460 |
| Wireless Networking | 802.11ax, Bluetooth 5.1 |
| Expandable Memory | Nano Memory Card (up to 256GB) |
| Connectivity | Near Field Communication [NFC], USB Type-C |
| Operating System | Huaweo EMUI10.1 |
| Product Height (cm) | 15.82 |
| Product Width (cm) | 7.260 |
| Product Depth (cm) | 0.895 |
| Manufacturers Express Warranty (months) | 24 |
For more information, please visit https://consumer.huawei.com/au/phones/p40-pro/