Hardware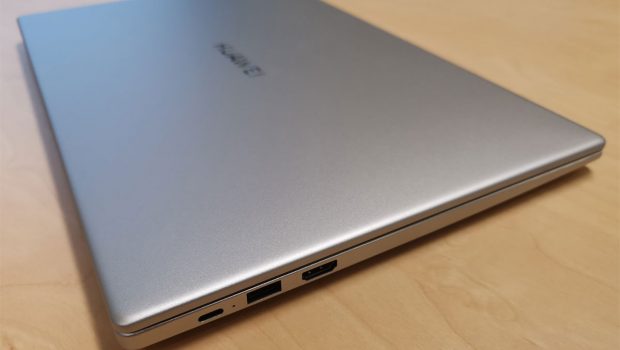 Published on October 14th, 2022 | by James Wright
Huawei MateBook D15 Review
Summary: The Hauwei MateBook D15 will become your new mate!
Welcome to the new Huawei Matebook D15 that is the perfect lightweight notebook at just 1.53kg, with an ultra-thin thickness of 16.9mm. It boasts stunning aesthetics plus a high quality 15.6" IPS FullView screen (1920 x 1080) with a bezel of just 5.3mm for your viewing pleasure. From a performance perspective, the Huawei Matebook D15 is powered by the 11th Gen Intel Core i5-1135G7 (2.4Ghz), has 8GB DDR4 RAM, an Intel Iris Xe Graphics Card and 256GB of fast NVMe PCIeSSD storage. It even comes with a finger print reader that is located on the power button and makes logging onto the Matebook D15 a breeze.
.
Box Contents
Huawei MateBook D15 (PC) x 1
HUAWEI USB-C AC Adapter x 1
Adapter Cable (USB-C) x 1
Huawei Gallery
The Review
Well packed by Huawei, the first thing that I noticed about the Matebook D15 was its overall design. This looks like a notebook to be noticed and its slimline build with its mystic silver colouring definitely makes the Huawei Matebook D15 channel those high-end aesthetics. It's also well sized at 357.8mm (width) x 229.9mm (depth) x 16.9mm (depth) and is very lightweight (mixture of aluminum and Mylar) that makes it a true portable device but with the power of a PC. Who needs a tablet when you can have this instead!
Another highlight of the build is that the PC supports 65W USB-C fast charging and in just 30 minutes, it can give your notebook 53% of charge availability. Speaking of USB, the Matebook D15 has a plethora of ports that include;
USB 2.0 x 2
Audio
HDMI
USB 3.0
USB-C
That's quite an extraordinary collection of ports because even some of the high-endnotebooks from Dell and Lenovo don't even come close.
It even supports the full gamut of wireless connectivity;
Wi-Fi: IEEE 802.11 a/b/g/n/ac, 2.4 GHz and 5 GHz, 2 x 2 MIMO
Bluetooth 5.0, compatible with Bluetooth 4.2, Bluetooth 2.1 + EDR
Additionally it supports Wi-Fi 6 for even faster (up to 2.4Gpbs) and more stable wireless connectivity. So as you can see, it meets all your wireless needs.
Unboxing
The first time you power the notebook on, it takes you through the Windows 11 setup process that does require Wi-Fi to complete but it only took a few minutes to complete the entire process. Once booted, the Matebook D15 is quite a zippy device that loads apps fast and very easy to navigate courtesy of Microsoft Windows 11.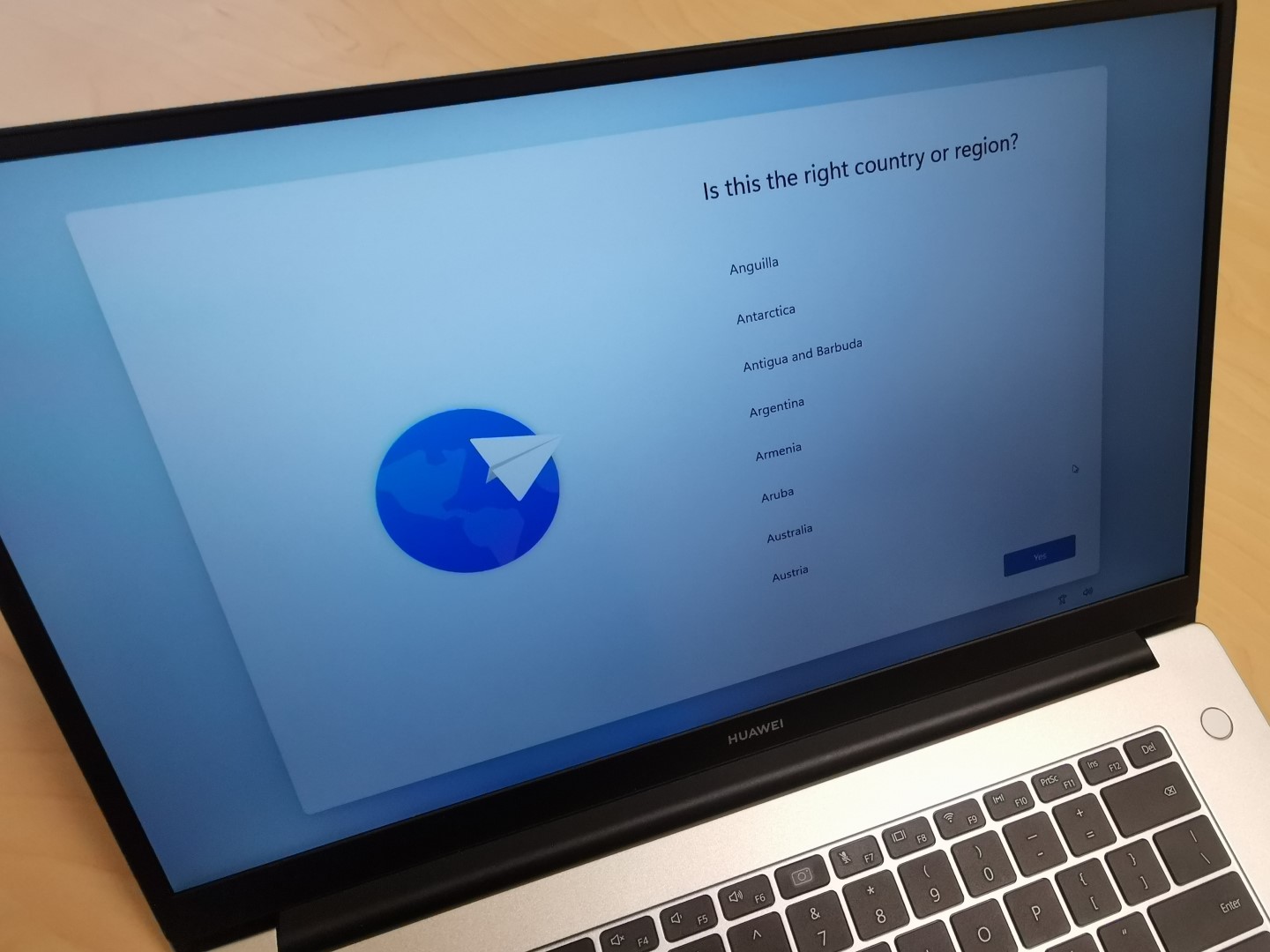 While the screen is not a touch screen, the touch pad works quite well and importantly, very accurate. However an external mouse is still the better choice (especially wireless) but if you're on the go, the touch pad is still a winner. The keyboard (while not backlit) has full size keys that works well and is excellent for typing. It's also nice and silent for typing which is perfect for night.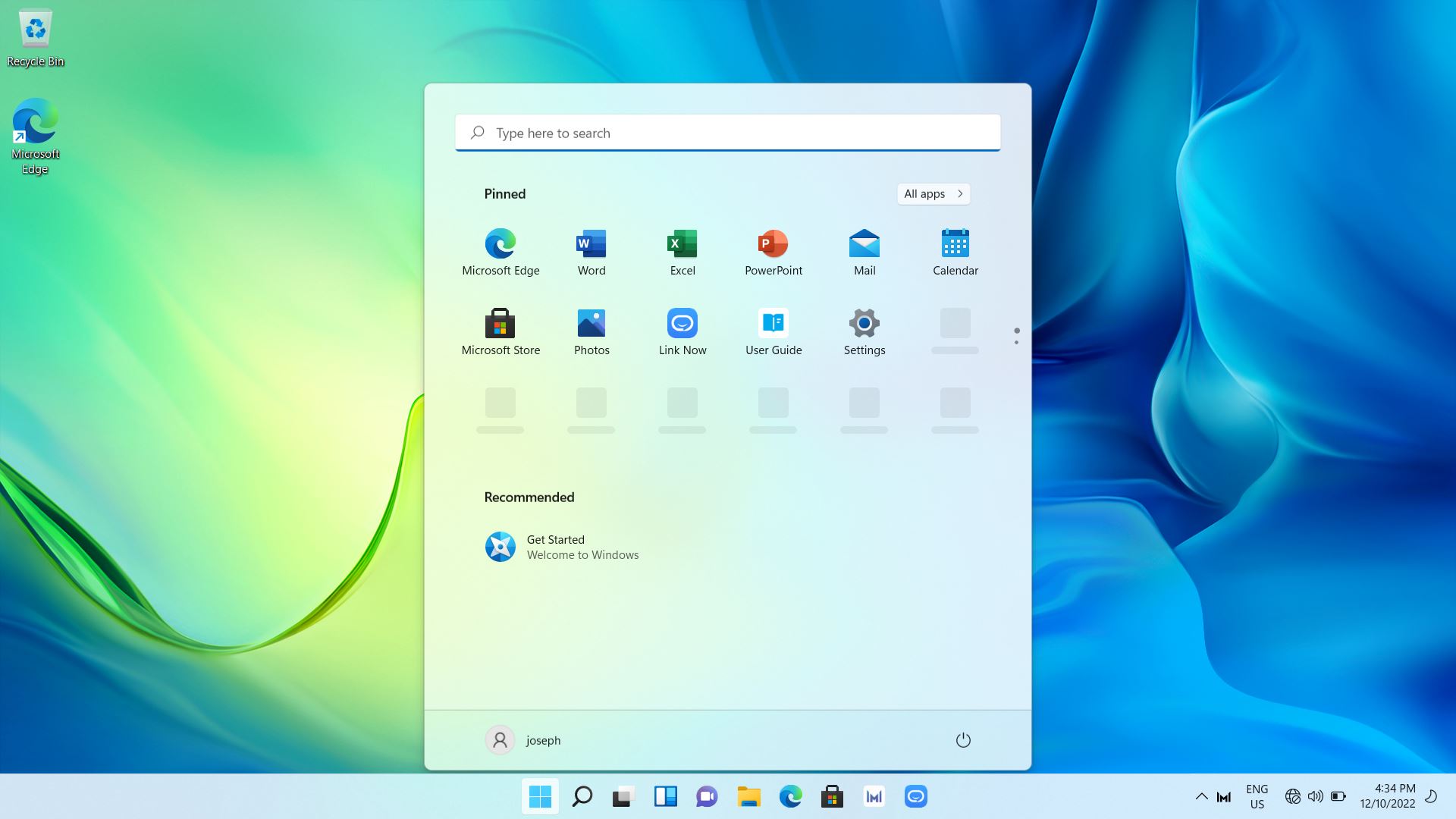 The screen quality of the Huawei Matebook D15 is good for its resolution of 1080p that boasts sharp images, vibrant colours and an overall clarity that makes this device perfect for a myriad of uses from photo editing, streaming, gaming, office based software and surfing the net as some of the examples that this device can be used for. The screen is relatively bright with a 250-nit brightness level which is perfect for indoors and it has a 178 degrees viewing angle.
Further, the display is also TÜV Rheinland certified which means it reduces blue light to ensure longer use for the user without sore eyes and reduce any potential long-term optical issues with your eyes. While the webcam (720P HD) is not built into the display like other notebooks, the Matebook D15 is built into the keyboard for additional privacy and with one press, it pops up and to disable it, you simply push it down. Very cool indeed!
Another clever feature is that the Huawei MateBook features the Huawei PC Manager that basically turns your PC and a Huawei smartphone into one device. This means that the phone appears on your laptop and easily allows you to move files between them, edit files and perform a full "health" check-up of your computer. Additionally, wireless projection or the easy ability to add an additional screen is made very easy via the Huawei PC Manager.
As mentioned, this PC does almost everything and whether you are working with business software, basic photo manipulation, surfing the net, streaming, or playing casual games, the Huawei MateBook D15 is good all-round alternative from its competitors with a 1-year warranty from Huawei.
Specifications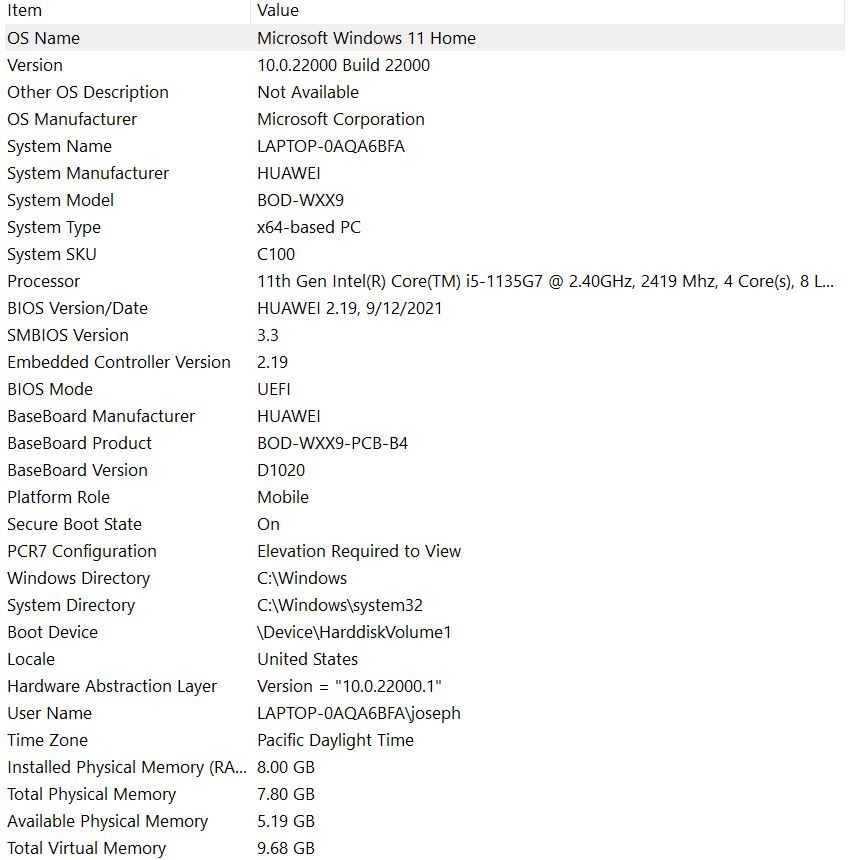 Given the specs of the MateBook D15, the benchmarks were good across the board and with the fast drive and CPU, it's a good everyday go-to notebook.
CPU-Z
CrystalDiskBenchmark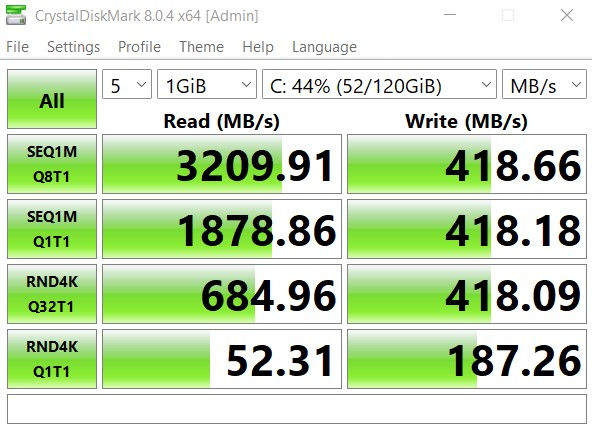 CrystalDiskBenchmark reported fast read/write times for the drive.
3DMark and Games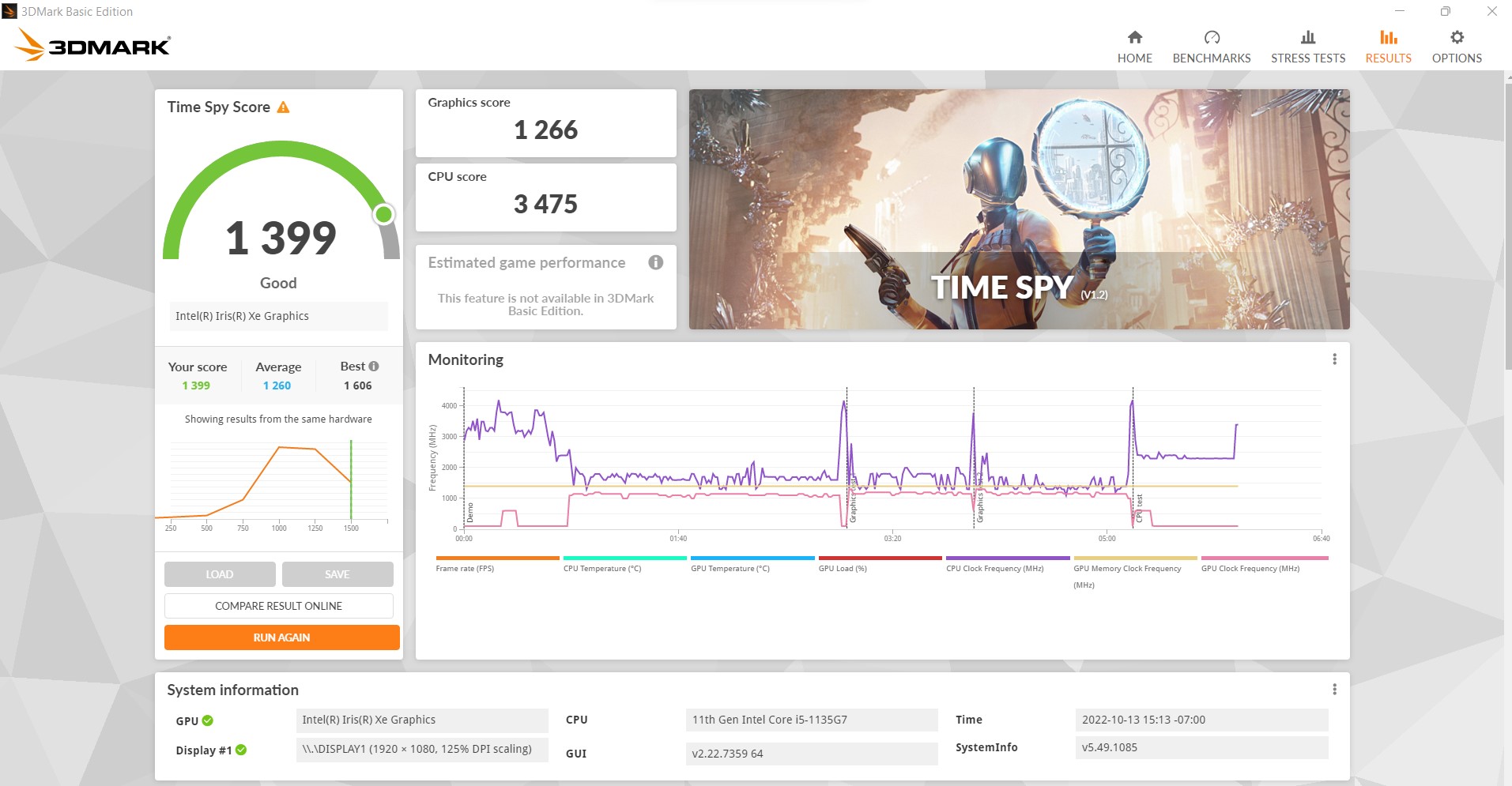 Considering that the MateBook D15 uses an integrated graphics card, 3dMark scored it well and while it runs casual games perfectly, a bit of tweaking here would potentially allow you to run some of the more gamer type titles like Fornite and Overwatch 2.
Final Thoughts?
The Huawei MateBook D15 is currently on sale at just $699, regular RPP $1199AUD (October 2022) that makes it fantastic for value for an all-round portable notebook, especially for those on a budget who want to do more than just surf the net. There's also an element of futureproofing as well!
Recommended!