Hardware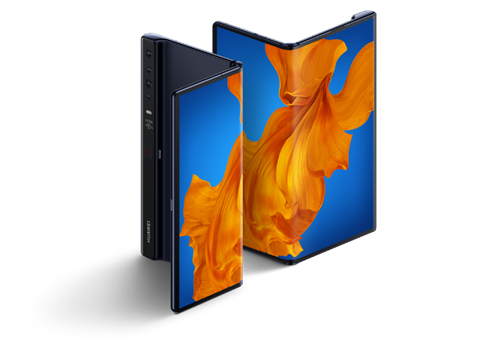 Published on March 13th, 2020 | by Adrian Gunning
Huawei launches the revolutionary foldable smartphone – the HUAWEI Mate Xs – in Australia
Huawei Consumer Business Group has today announced the HUAWEI Mate Xs pre-order date in Australia – Saturday 14 March. The high-end, luxury device features an incredible 8" foldable FullView display, the new single Kirin 990 Flagship 5G chip that can power both 4G & 5G, SuperSensing 40MP Leica quad camera, and an interactive and multi-tasking user experience across mobile and tablet modes.
Larking Huang, Managing Director of Huawei Consumer Business Group in Australia said "We're excited to bring the HUAWEI Mate Xs to Australia. Ideal for tech seekers or anyone who craves performance, design and usability. Australian consumers will benefit from an unprecedented, immersive experience, all at the touch of their fingertips. Offering large dual displays, ultra-slim foldable form and all-day usage – Australians will be able to do business on the go or watch movies."
Bold on display
The HUAWEI Mate Xs provides a true FullView experience via the 8-inch outwards-folding display. Featuring the Falcon Wing design with more than 100 interlocking parts, delivering a seamless user experience across the two modes. When folded, the HUAWEI Mate Xs is ultra slim at only 11mm thick, fitting easily into a pocket or bag. The main screen is 6.6", providing users with an 85.3% screen to body ratio and the secondary screen is 6.38." Unfolded, the smartphone becomes an 8" tablet for both work and play. Featuring a one touch unlock fingerprint for ease and an easily accessible button to unclasp the folded device
The HUAWEI Mate Xs Aerospace Flex Display Film is 80% more durable than a single layer design of gold film and doesn't compromise the display – image quality, colour saturation and brightness or screen performance. The foldable display is manufactured using a Huawei-pioneered technique adhering two layers of aerospace-grade polyimide with an optically clear adhesive. Also, the Flying Fish Fin Cooling System included in the HUAWEI Mate Xs is designed for the foldable form factor, ensuring the device doesn't overheat. This unique cooling system utilises flexible graphene with microscopic crevices that allow it to fold along with the device and cover the full surface area for even, effective cooling – ideal for gaming enthusiasts.
Performance and efficiency unrivalled
The Kirin 990 5G is Huawei's most advanced chipset. Benefiting from the next generation, HUAWEI Mate Xs enables users with better performance and efficiencies. The CPU receives a 23% increase in performance and as for graphics, GPU is boosted by 39%. Whilst the efficiencies allow for full day heavy use. The Kirin 990 5G SoC sets the standard for the silicon that will power the smart devices of the future
Sophisticated camera design
The HUAWEI Mate Xs continues the heritage of best in class cameras, featuring the SuperSensing Leica Quad Camera system. Including a 40MP main camera (wide-angle, f/1.8), 16MP ultra-wide angle camera (f/2.2), 8MP telephoto camera (f/2.4, OIS) and 3D Depth Sensing Camera. What's more, the smartphone photography game just got an upgrade – consumers can take the perfect picture with peak lighting, courtesy of the RYYB sensor which enhances colours and captures more detail.  Additionally, taking a portrait just got easier – coined 'mirror-shooting', the subject of the photo can see themselves on the screen and can adjust angles, positioning in real time.
Multi-tasking re-invented
The HUAWEI Mate Xs allows users to have two apps simultaneously operating at the same time, side by side and interacting with each other to enable effective multi-tasking. Reading and editing, browsing and viewing concurrently. Simply drag and drop images and text from one application to the other. Users may launch a third app using the Floating Window feature, which can be used to take care of small tasks such as responding to text messages or emails without exiting the current apps.
Launched with HUAWEI AppGallery
The HUAWEI Mate Xs is one of the first devices to launch with the revamped HUAWEI AppGallery, Huawei's official app distribution platform and the third largest in the world. HUAWEI's AppGallery has over 540 million global users across over 170 countries around the world. The AppGallery features quality global apps, from over 10,000 global partners that tap into the unique capabilities Huawei devices have on offer. AppGallery groups the apps into recommended (specifically for you), categories and top apps. You can also add apps to your wish list – this sends a message to the developers enabling them to work to add this to your device.
Pricing & Availability
The HUAWEI Mate Xs is available in Interstellar Blue, with a RRP of $3999. It's available for pre-order from Saturday 14 March 2020 from JB-HI Fi, Mobileciti, the Huawei Authorised Experience store in Chatswood, and available nationally from Thursday 9 April. The HUAWEI Mate Xs comes with a complimentary envelope leather case (valued at $199) and a VIP service to help consumers set up their new device.
Pre-order your HUAWEI Mate Xs here: https://consumer.huawei.com/au/phones/mate-x-s/