News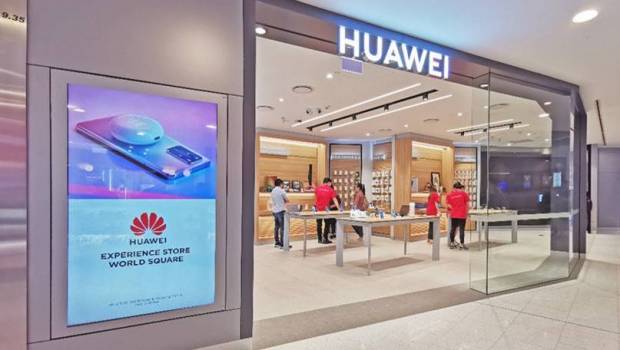 Published on October 13th, 2020 | by Adrian Gunning
Huawei is making moving around cities in Australia easier for its smartphone users
As the weather is warming up and Aussies are starting to plan for the coming summer months, Huawei is announcing its new partnership with Moovit – the #1 urban mobility app that helps people safely move around cities via public transport.
The award-winning free Moovit app will be added to the rapidly expanding HUAWEI AppGallery and available for use from today (13 October 2020), providing Huawei users in Australia with an easy guide to travelling via a range of public transportation options.
Larking Huang, Managing Director of Huawei Consumer Business in Australia: "As the leading urban mobility app, Moovit is a fantastic addition to our AppGallery and joins our growing portfolio of navigation and map apps, such as TomTom and Here WeGo.
"As a fully inclusive service, everyone who can use transport right now, will be able do so with more confidence through superior wayfinding wherever they happen to be. It is our hope that this new app will provide an extra layer of ease to our customers' day to day routines or new travel adventures, as we start to safely get back on the move and even consider inter-city or domestic travel."
Already in use by over 865 million people in 3,200 cities across 106 countries, Moovit combines information from various transport operators and authorities along with the user community to provide real time, accurate route planning for the journey ahead. Multimodal journey planning and real-time arrival information are utilised, so users know exactly when their bus or train is arriving; a Live Directions feature with Get Off Alerts provides step-by-step guidance for the entire journey; and Service Alerts allows users to avoid disruptions on frequently used lines.
The app also incorporates accessibility features, empowering people across the disability spectrum to use public transport with more assurance. The app is optimised with screen reading features for blind and low vision users, identifies wheelchair-accessible routes and stations, calculates step-free routes, and is equipped with optimised menus and buttons for those with hand-motor disabilities.
Moovit has been proactive during the global COVID-19 pandemic, providing accurate and reliable transport and urban mobility data to users, even while transport changes have been happening at lightning speeds, with support from Moovit's Mooviter Community of 700,000 local 'editors' that map and maintain local transit information in cities that would otherwise be unserved.
"Moovit's mission from day one has been to simplify urban mobility around the world," said Yovav Meydad, Moovit's Chief Growth and Marketing Officer. "The integration of Moovit's multimodal journey planning and navigation app on Huawei smartphones will help make daily life a little bit easier for millions. By being able to efficiently and conveniently plan and navigate public transport journeys with real-time information, Huawei customers will be able to get around cities and conveniently and with confidence."
Huawei will be providing the Moovit app to users in more than 100 countries across 45 languages. It is the latest in a wide range of apps in the travel category that have been added to HUAWEI AppGallery, such as HERE WeGo, TomTom GO Navigation, Booking.com, Skyscanner, Agoda and Trip.com, Webjet, Emirates Airlines.
The expanding AppGallery exemplifies the company's commitment to providing high quality solutions that provide customers with a unique and smart experience and additional benefits. Moovit and Huawei will be collaborating on in-app promotions for Moovit users and more will be announced soon through the app.
To download Moovit users can visit the AppGallery available on any Huawei smartphone.