Hardware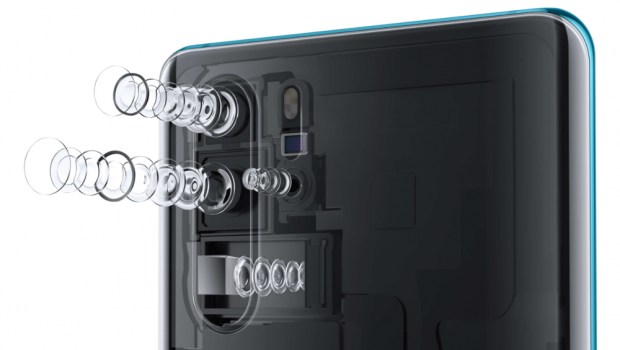 Published on May 16th, 2019 | by Admin
HUAWEI celebrates Aussie photographers with launch of NEXT-IMAGE Awards
Competition kicks off with bespoke Photography Masterclass hosted by social media influencers Alli Simpson and Kane Vato Muehlenbeck
[SYDNEY, Australia – 16 May 2019] Huawei has announced the launch of the third annual HUAWEI NEXT-IMAGE Awards, following the global release of the new P30 series – the leading smartphone device for photography.
From today until 31 July 2019, Australians are invited to submit their best photographs and videos to be in with the chance of becoming NEXT-IMAGE finalists and have their work judged by a panel of world-class photographers, curators and visual artists. With the overall winner receiving $20,000 and a Huawei P30 Pro, along with the opportunity to participate in Paris Photo 2019 – the largest international photography art fair held every November at the historic Grand Palais in Paris, France.
Now in its third year, the Awards provide entrants with a platform to showcase their best work to a global audience through its online, worldwide gallery. To date, there have been over 550,000 entries from more than 130 countries – helping to establish the NEXT-IMAGE Awards as one of the world's most popular smartphone photography contests.
In line with the HUAWEI NEXT-IMAGE Awards launch, Huawei Australia is giving budding smartphone photography users the chance to attend a Photography Masterclass during Mercedes-Benz Fashion Week Australia with singer, model, actress and host Alli Simpson, content creator Kane Vato Muehlenbeck and Huawei experts;
What: HUAWEI NEXT-IMAGE Photography Masterclass with Alli Simpson and Kane Vato Muehlenbeck
When: Saturday 18 May 2019, 4.40pm-5.15pm
Where: Mercedes-Benz Fashion Week Australia, Carriageworks – 245 Wilson Street, Eveleigh, Sydney, NSW 2015
In collaboration with Mercedes-Benz Fashion Week Australia and IMG Models, the event organisers, the session will provide an opportunity for attendees to learn all the best tips and tricks of smartphone photography. Alli and Kane will put the spotlight on the award-winning P30 Series' features, including Night Mode, Zoom, Dual-View Camera Mode, Shopping AI, and Ultra-Wide Angle.
Once attendees have mastered the art of photography, applicants can submit their entries in one of six conceptional categories for the NEXT-IMAGE Awards:
#Emotion Tag: Expressing instant emotions by means of photography.
Hello, Life!: Sharing the emotion or the inspiration in everyday experiences.
Faces: Experimenting with identity and the power of portraiture.
Going the Distance: Discovering new places and new experiences there by using new features of phone camera, for instance tele-lens, super wide angle or macro-shooting.
Life Now: Filming stories in less than 30 seconds.
Storyboard: Telling a story in nine frames –a grid of photos that develop a meaningful or intriguing narrative.
Submissions will be judged by a panel of world-class photographers, curators and visual artists, including Alec Soth (Magnum Photos), Liu Heung Shing (Pulitzer-winning photo journalist) and Erik Madigan Heck (fashion photographer).
For more information or to submit an entry, visit: https://gallery.consumer.huawei.com/en/index.php Deadline for entries is 31 July 2019, with the shortlist announcement on 15 August 2019, followed by the final winners on 9 September 2019.
For those interested in attending the HUAWEI NEXT-IMAGE Photography Masterclass, visit: https://mbfwe.com/packages.