Hardware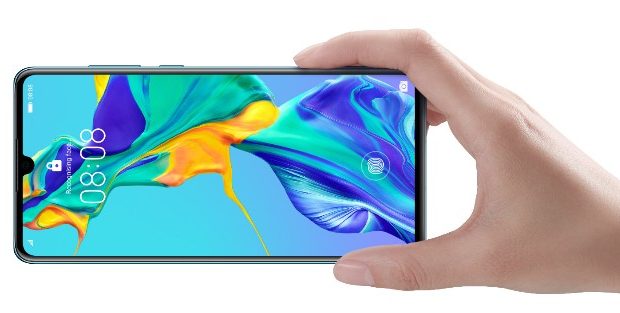 Published on June 28th, 2019 | by Admin
Huawei breaks record with 100-million sales globally in 2019
Huawei is proud to today announce it's had a record-breaking year, with over 100 million smartphone shipments achieved globally.
Huawei Consumer President of Handsets, Kevin Ho, shared the news at the MWC Shanghai Global Device Summit earlier this week. He revealed the P30 Series played a significant role, with the flagship's volume of sales hitting 10 million just 85 days after its launch, 62 days less than the P20 Series.
The HUAWEI P30 Series has been celebrated across the world since its launch in March. Praised for its leading camera capabilities, stylish design and incredible AI integration, the award-winning P30 Pro camera has been redesigned with an all-new Leica quad camera system including a new sensor which allows more light than ever before, providing the best low-light performance of any smartphone camera to date. The device has been coined by many industry experts as the "Best Flagship of 2019" and "Best Smartphone Photography."
"It's been a record-breaking year for Huawei flagship devices, and we are so proud to have such a loyal customer base. We are committed to Australians and will continue investing in R&D to ensure we meet their needs by developing innovative yet nimble devices," said Larking Huang, Managing Director of Huawei Consumer in Australia.
The HUAWEI P30 and the HUAWEI P30 Pro retail at RRP AU$1,099 and AU$1,599 respectively, and are available in two colours – Breathing Crystal and Aurora – from JB-Hi Fi, Amazon, Harvey Norman, Mobile Citi, bNEXT and Kogan, as well as telcos Telstra, Optus and Vodafone.
Huawei Australia also recently launched the latest device in its award-winning HUAWEI P30 Series, the HUAWEI P30 lite. The ultra-light weight and cost-efficient option to its two predecessors. Also compact in size, it's perfect for the modern Australian that's always on the go. The HUAWEI P30 lite retails at RRP AU$499 and is available at JB HiFi and Harvey Norman. As part of its launch in Australia, those who purchase a HUAWEI P30 lite will also receive a free pair of Huawei FreeBuds lite, valued at $199 RRP (available only while stocks last).