Hardware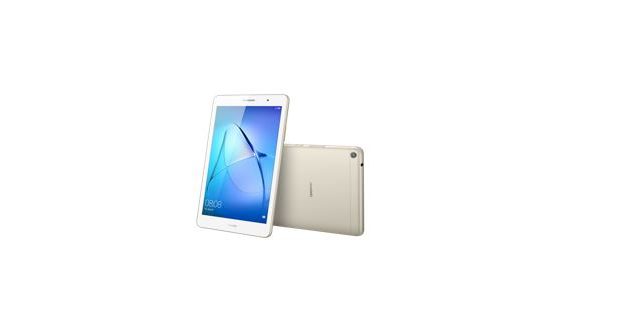 Published on November 3rd, 2017 | by Admin
Huawei Australia Launch the MediaPad T3
SYDNEY NOVEMBER 3 – Huawei Consumer Business Group Australia today announces the launch of the MediaPad T3 with Vodafone. The 8-inch tablet will go on sale from November 15th.
Design Features
Sleek design without sacrificing on strength. The Huawei MediaPad T3 delivers power and smooth usability with a stylish design. Housed in aviation-grade anodised aluminium chassis that weighs just 350mm and measures just 7.95mm in thickness, the tablet has ultra narrow bezels around an 8-inch IPS HD screen for a great online and viewing experience.
Power
The Huawei MediaPad T3 is powered by a large 4800mAh battery to give the user an unrushed, uninterrupted experience. The battery can deliver up to 11 hours of video, 7.9 hours of web-browsing or 22 hours of phone calls (Note: Data gathered from the results of Huawei Lab testing. Actual performance will vary depending on usage and network. We encourage all media to conduct their own battery-testing).
Efficient and Easy-to-use
The MediaPad has in-depth optimisation based on Android 7.0 and a simple clean UI. Simplified operation increases the efficiency with 92% of actions capable of being performed within three steps. There is split-screen functionality, so you can watch videos and browse social media simultaneously. Microsoft Office is pre-installed free to cater to your professional requirements. The Huawei MediaPad T3 also supports memory expansion of up to 128GB through micro SD.
Suitable For The Whole Family
As the mobile generation takes over the TV generation, the Huawei MediaPad T3 has been built to be family-friendly. There is a Kids Corner app that provides a wealth of information, fun kid-friendly content, as well as built-in password and parental settings to help Mum and Dad control what the kids have access to. Parents can set a limit on how many kids can use the tablet per day and the duration of each turn.
The Huawei MediaPad T3 will go on sale in Vodafone from November 15th. Please check retailers for pricing.